Notice Regarding Coronavirus (COVID-19)
Updated: March 17, 2020 at 1:10pm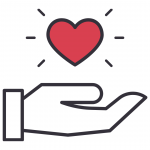 We care about the well-being of our entire community.
In keeping with the recommendations from the Los Angeles County Department of Public Health and Office of Governor Gavin Newsom, we are implementing health and safety measures to help slow down the spread of coronavirus (COVID-19). We have canceled and postponed the following events: 
March 14: fundraising party in Palm Springs – postponed
March 21: Foucault on Acid Symposium at ONE Archives at the USC Libraries – postponed
April 2-5: popup exhibit at the LA Art Book Fair
Additionally, we are temporarily closing the ONE Gallery, West Hollywood until further notice. 
Please check here for event and closure updates.
ONE Archives at the USC Libraries is closed until further notice. For information related to all USC Libraries facilities, visit here.