Youth Ambassadors for Queer History
Fall 2023 | In-Person
Applications for Fall 2023 are now closed.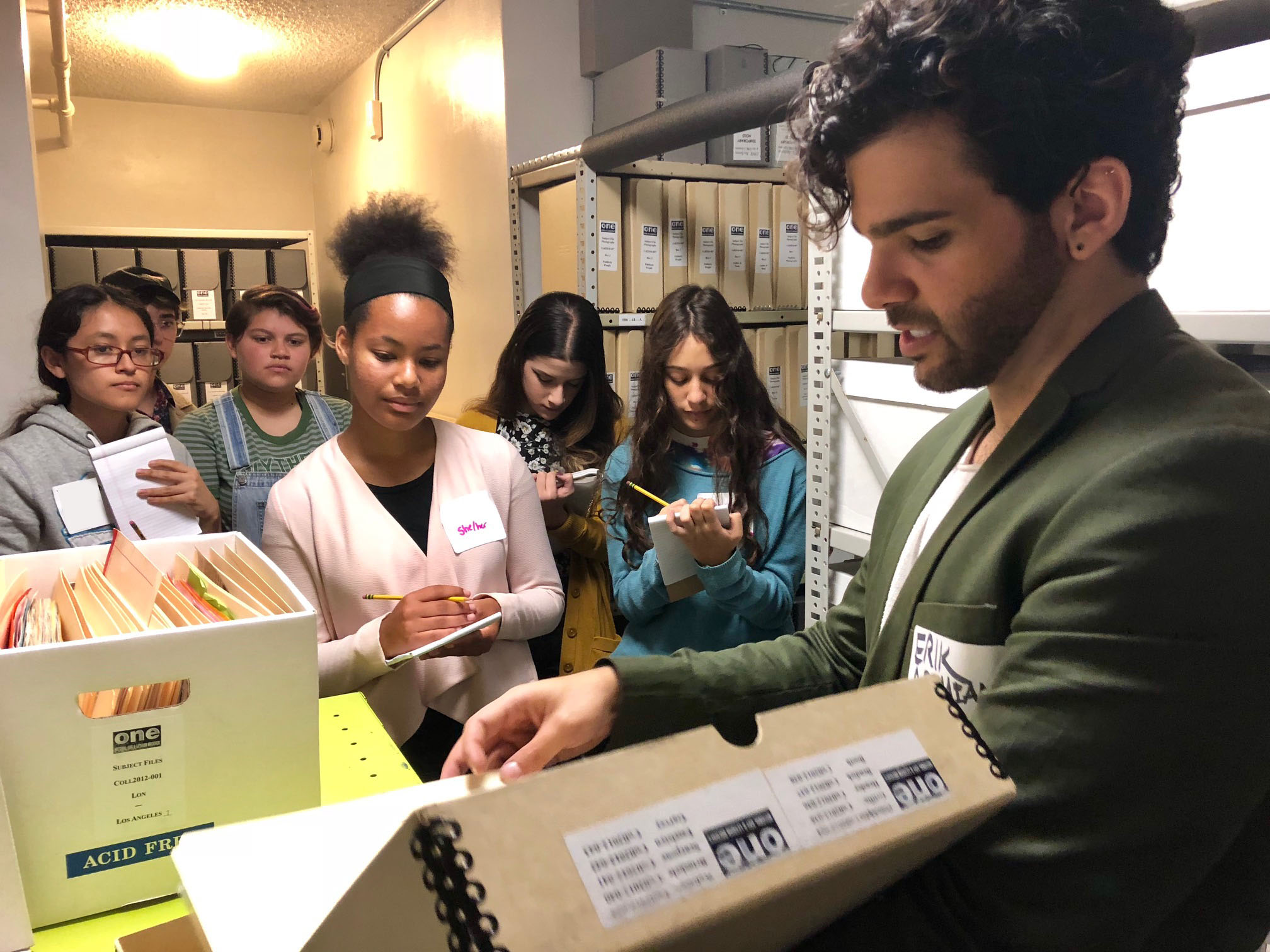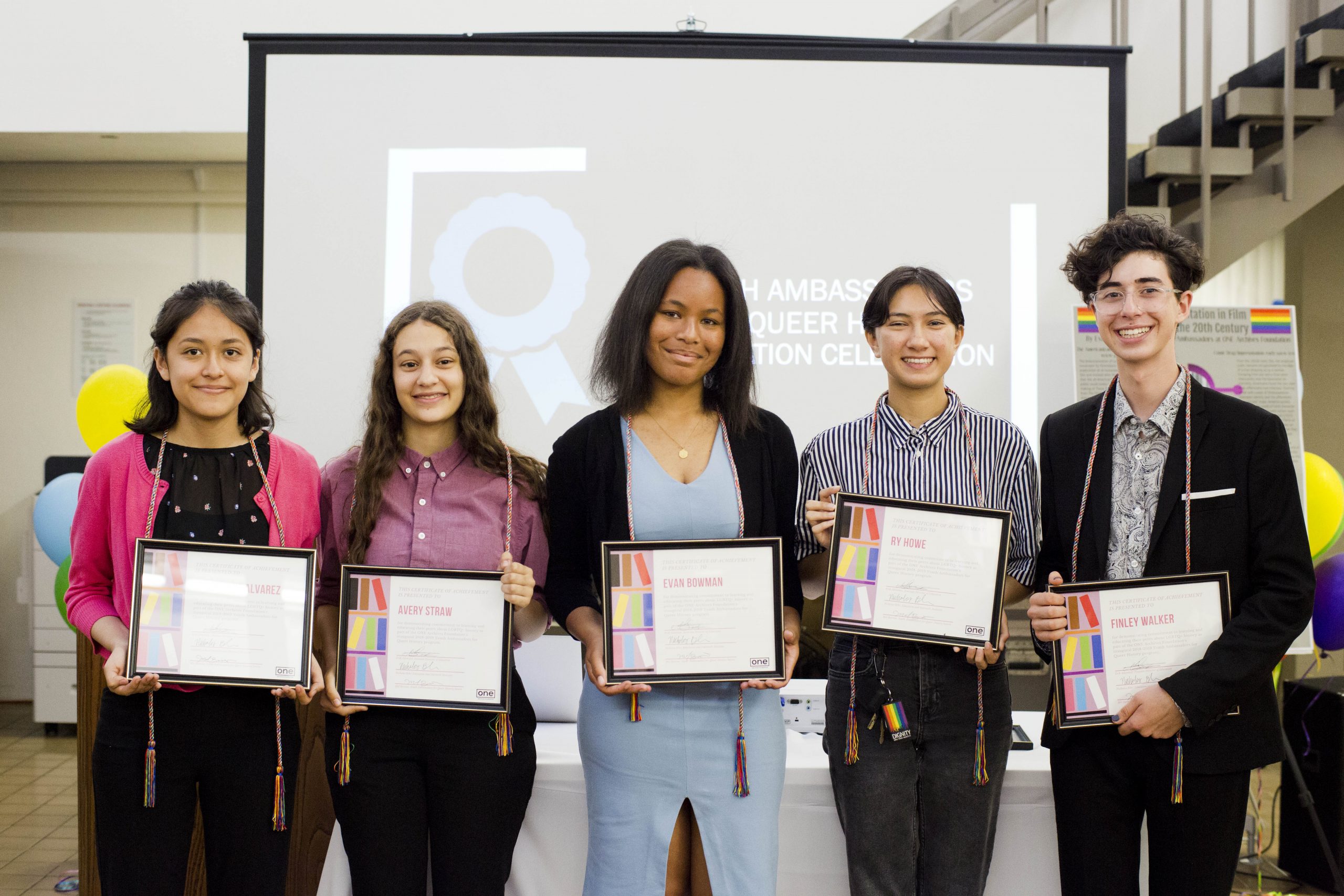 Youth Ambassadors for Queer History returns for the Fall 2023 semester. Applications are now closed; our new cohort will begin programming in September 2023.
Our Youth Ambassadors program offshoot, Youspeak Radio, features intergenerational audio storytelling projects led by LGBTQ+ youth. Visit the project page to listen to audio stories from the 2023 and 2021 cohorts.
Check out our online exhibition you are here, featuring works from the 2019-2020 cohort of Youth Ambassadors that explore queer art, journalism, identities, and liberation from the archives and present conversations.
Through hands-on research projects and interactive discussions, One Institute mentors a core group of high school student leaders from across Los Angeles to become ambassadors for LGBTQ+ history in their communities. Youth Ambassadors will start meeting in September 2023 for two Saturdays per month throughout the Fall 2023 semester. Most meetings will take place in-person at the One Institute offices at Harmony Gold in Hollywood, or at ONE Gallery in West Hollywood.
Youth Ambassadors for Queer History includes LGBTQ+ history presentations, group discussions and workshops, archival research in the ONE Archives at USC Libraries Digital Collections, and field trips to LGBTQ+ organizations in Los Angeles. The program activities will guide each student to create a personal passion project that displays their knowledge of LGBTQ+ history. These projects will culminate in an exhibition at ONE Gallery, West Hollywood, where local leaders and community members will be invited to learn from the Youth Ambassadors.
Students will gain community service hours, academic research experience, project management skills, and tools to increase visibility of LGBTQ+ history in their communities.
The program is led by Trevor Ladner, ONE's Education Programs Manager, a licensed California social studies teacher. To learn more, Trevor can be reached at tladner@oneinstitute.org.
Thank you to our Youth Ambassadors for Queer History Program Founders, Rob Saltzman and Ed Pierce!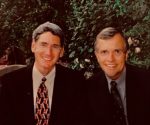 Rob and Ed have been strong supporters of LGBTQ organizations both locally and nationally. Rob and Ed met as students at Harvard Law School in the late 1970's. They were together as a couple for 36 years from 1979 until Ed's death in 2015 at age 63. Rob and Ed were legally married in California in 2008. Their lives together were focused on friends, family and children, combined with a lifelong passion for social justice and community service. Read more about our Program Founders here.