A Retrospective on AIDS, 1981–2019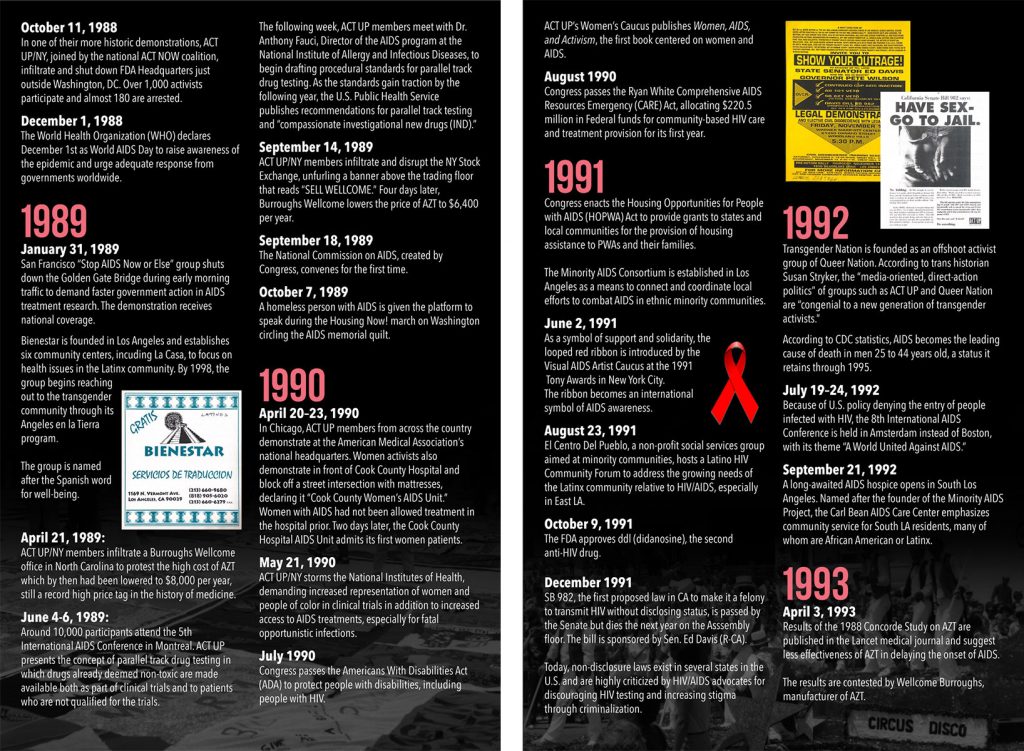 Overview
A Retrospective on AIDS, 1981–2019 attempts to capture almost four decades of stories largely hidden from dominant perceptions of AIDS, especially the epidemic's far reach into racial minority communities who were initially underrepresented in AIDS research and outreach. Though the fight against HIV/AIDS is far from over, it remains crucial to pause and reflect on both the successes and losses of the past 38 years. The visuals and information for this History Panel series are pulled from the extensive collections at ONE Archives at the USC Libraries.
This History Panel series contains 16 panels that are 24 by 36 inches. Interested parties may purchase the entire series, or select panels from this and other series. History Panels can be downloaded as high resolution PDFs for digital use or for local printing. Depending on the unique needs of the space, History Panels can be displayed on easels, secured to a wall, or hung.
To request pricing estimates, display options, or for general inquiries, please email  Trevor Ladner, Education Manager, at tladner@oneinstitute.org.
This History Panel series was made possible through a generous grant from the AIDS Healthcare Foundation.