Heroes of the LGBTQ Civil Rights Movement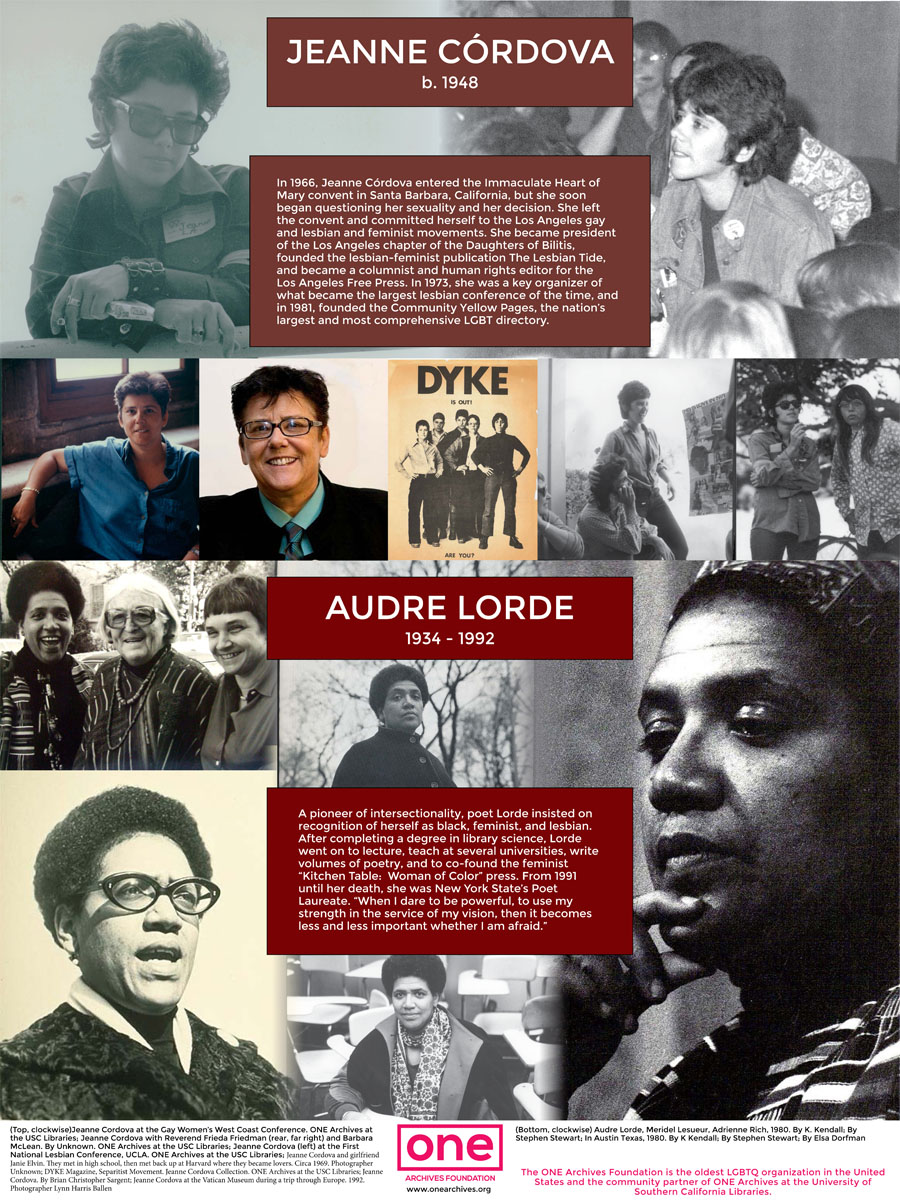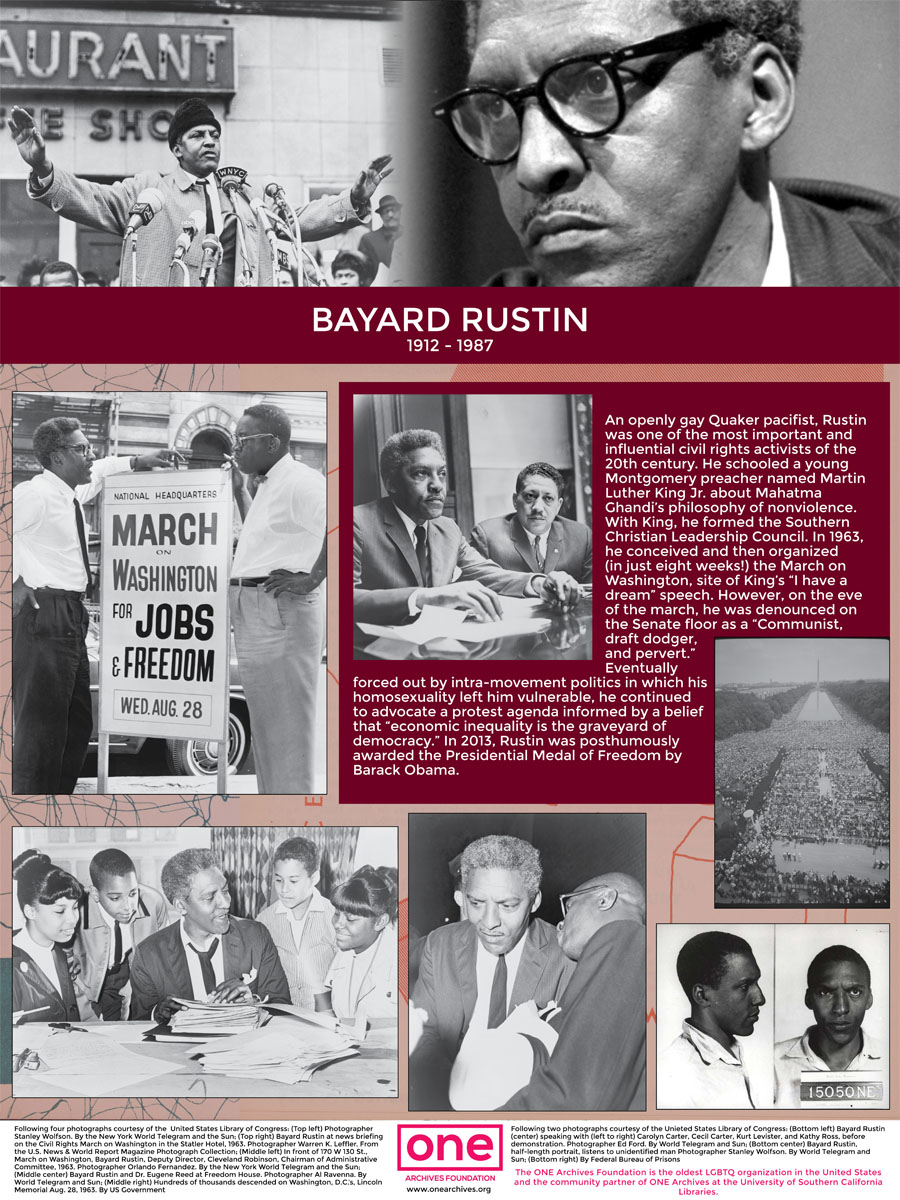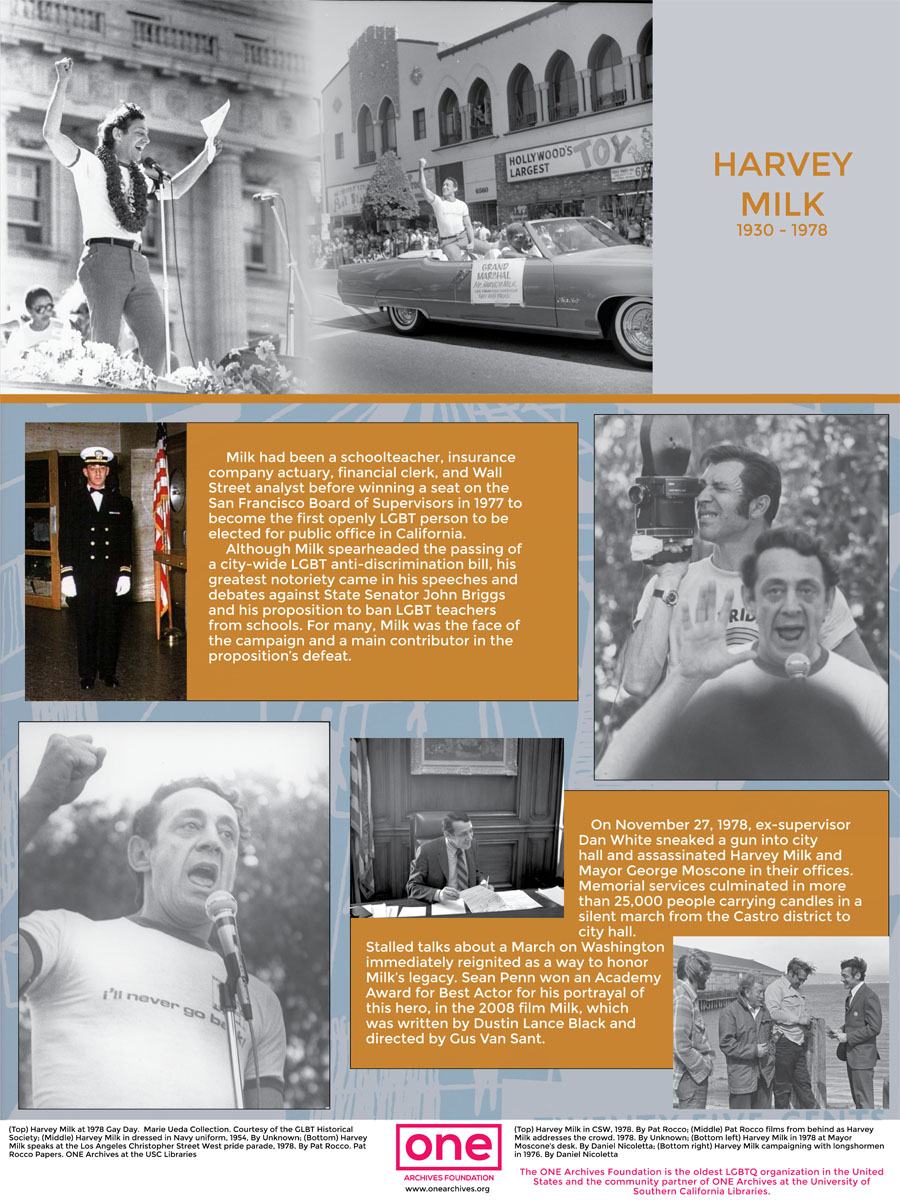 Overview
The Heroes of the LGBTQ Civil Rights Movement series highlights the remarkable LGBTQ pioneers that have made significant contributions to the movement's history and were front and center at the birth of the LGBTQ civil rights movement. This exhibition explores heroes such as Christine Jorgensen, one of the first to undergo gender reassignment surgery, Frank Kameny, who co-founded the Mattachine Society and helped organize some of the first public gay and lesbian protests in 1965, Del Martin and Phyllis Lyon who co-founded the Daughters of Bilitis, the first lesbian organization in the U.S, Elaine Noble, the first openly LGBTQ person elected to state office, Larry Kramer, who co-founded one of the first organizations to confront the epidemic, Gay Men's Health Crisis, and Bayard Rustin, one of the most important and influential civil rights activists of the 20th century who worked alongside Martin Luther King.
This History Panel series contains 21 panels that are 18 by 24 inches. Interested parties may purchase the entire series, or select panels from this and other series. History Panels can be downloaded as high resolution PDFs for digital use or for local printing. Depending on the unique needs of the space, History Panels can be displayed on easels, secured to a wall, or hung.
To request pricing estimates, display options, or for general inquiries, please email Trevor Ladner, Education Manager, at tladner@oneinstitute.org.