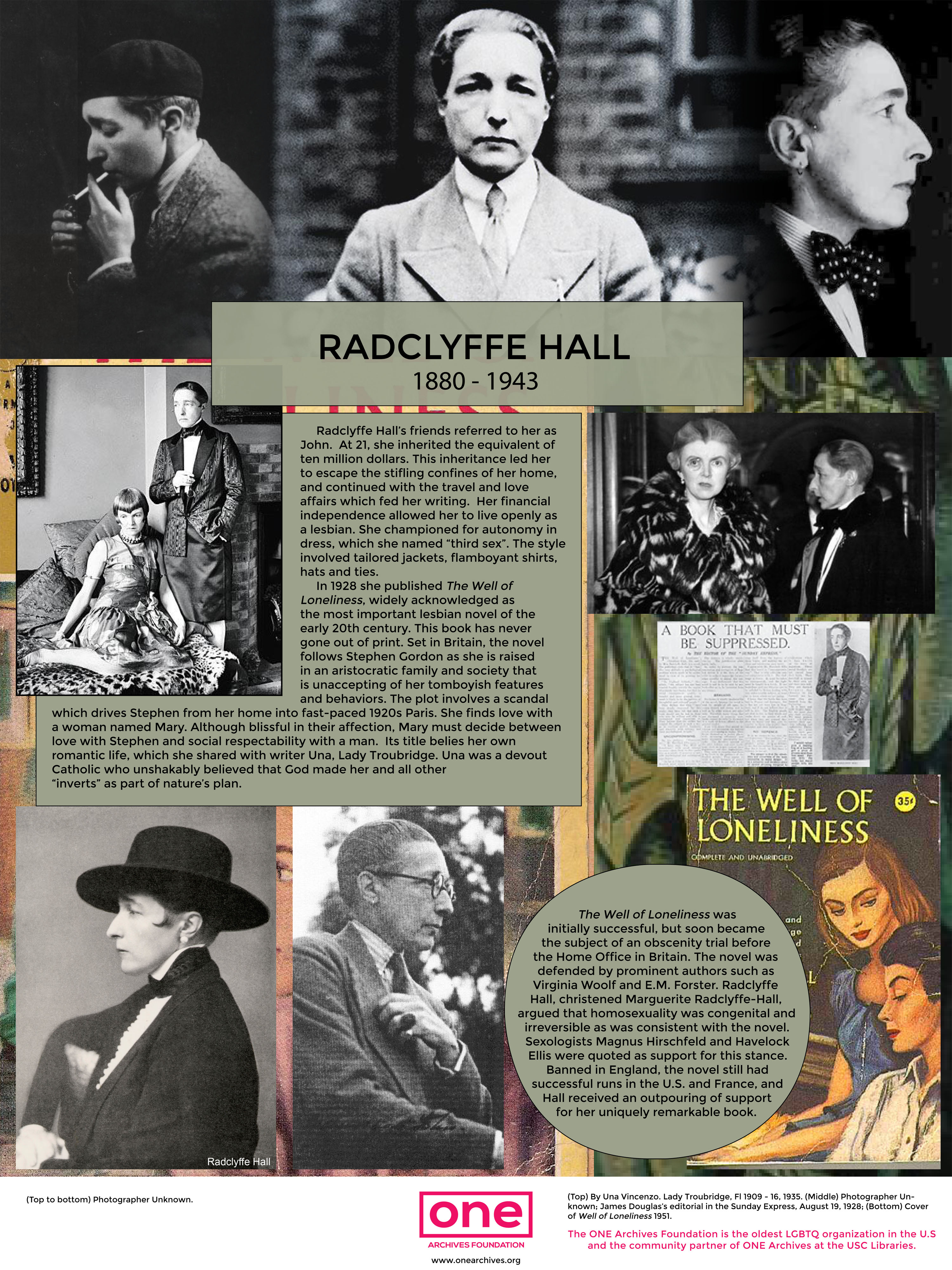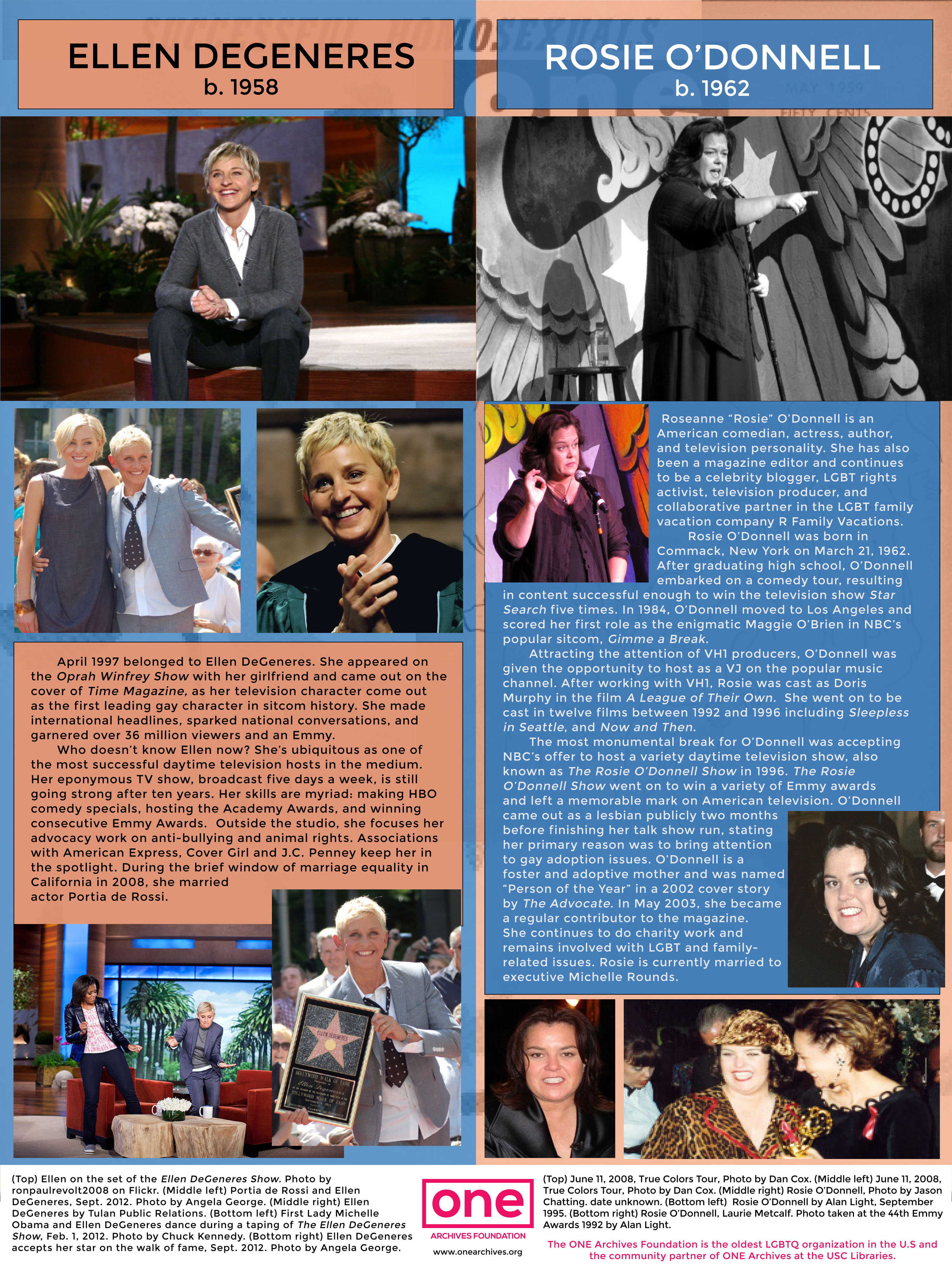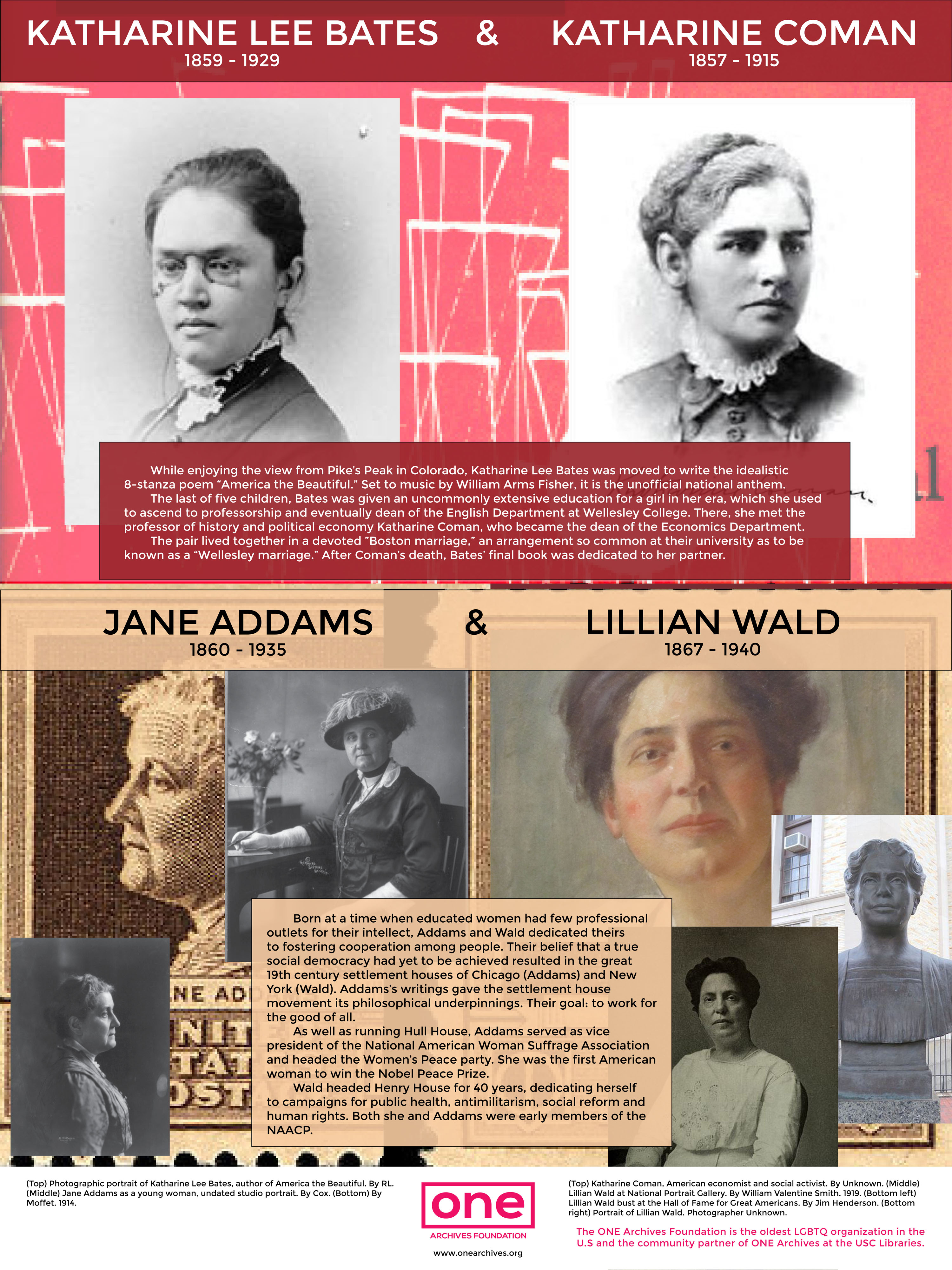 Overview
The Legendary Lesbians series highlights notable lesbians from around the world who accomplished over a hundred years' worth of firsts in the fields of science, politics, arts, and much more. Learn about Dr. Susan Love, the "founding mother" of the breast cancer advocacy movement, Sally Ride, the first American woman in space, Deborah Batts, the first out gay person appointed to the federal bench, and Ann Bancroft, the first woman to cross the ice to both poles, and many more extraordinary women. From provocateurs to politicians, Notable Lesbians showcases the women who played a crucial role in the visibility and acceptance of the lesbian community through their activism, works, and achievements in the real world.
This History Panel series contains 22 panels that are 18 by 24 inches. Interested parties may purchase the entire series, or select panels from this and other series. History Panels can be downloaded as high resolution PDFs for digital use or for local printing. Depending on the unique needs of the space, History Panels can be displayed on easels, secured to a wall, or hung.
To request pricing estimates, display options, or for general inquiries, please email Trevor Ladner, Education Manager, at tladner@oneinstitute.org.