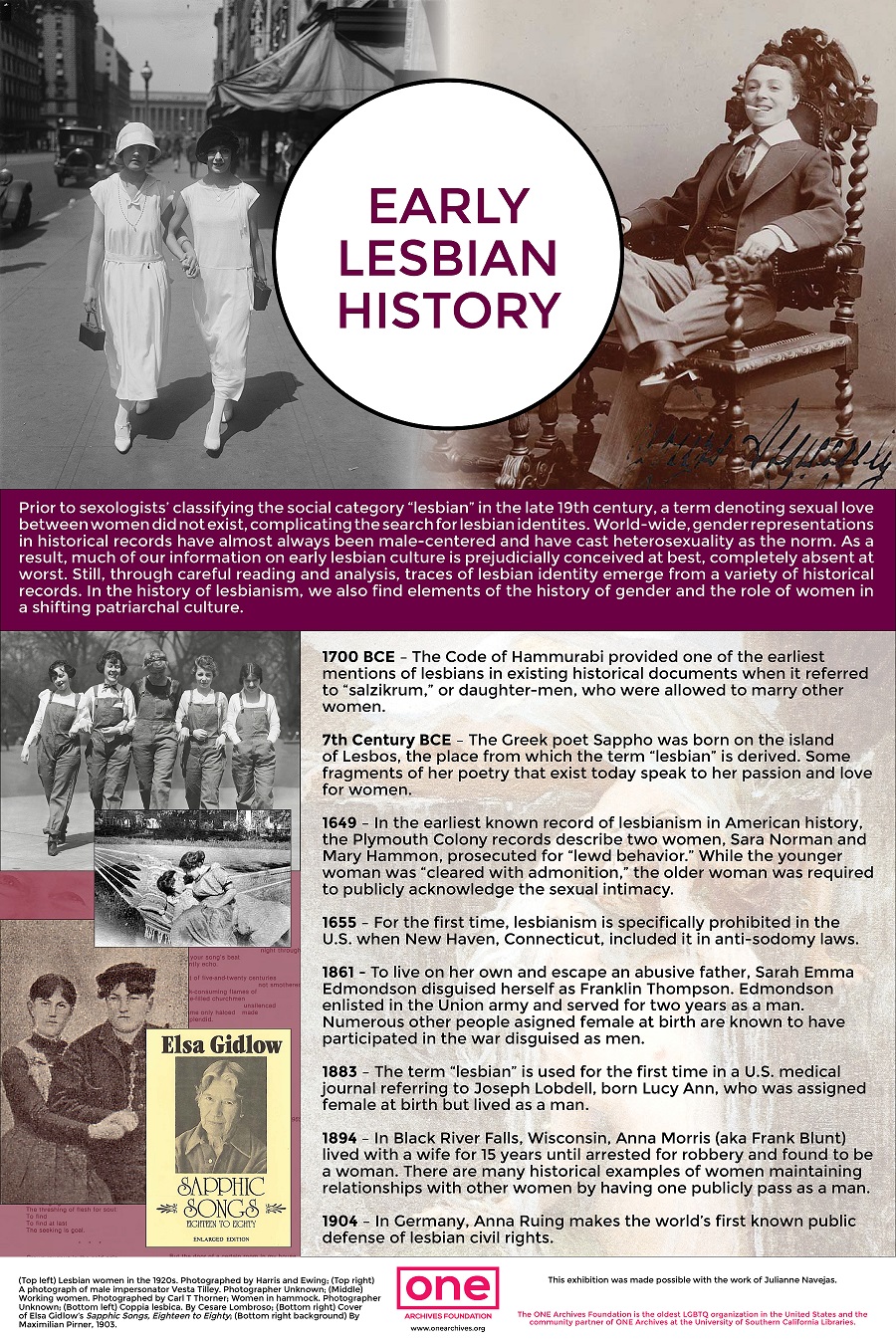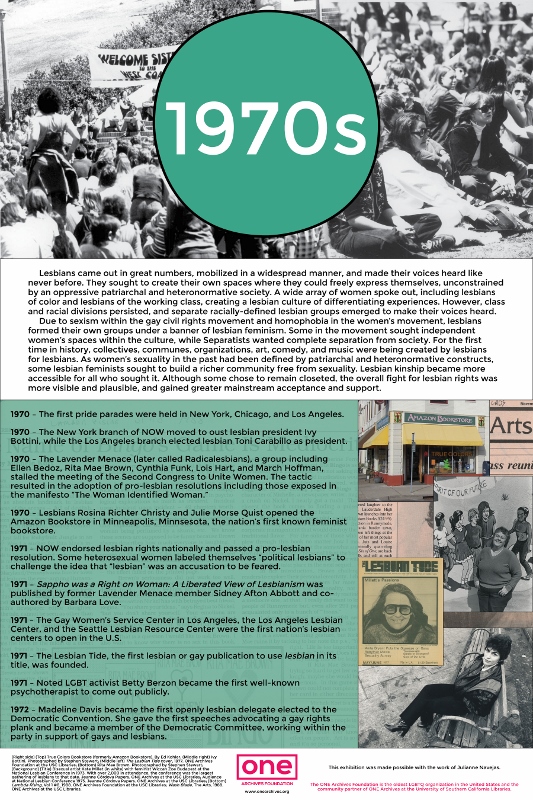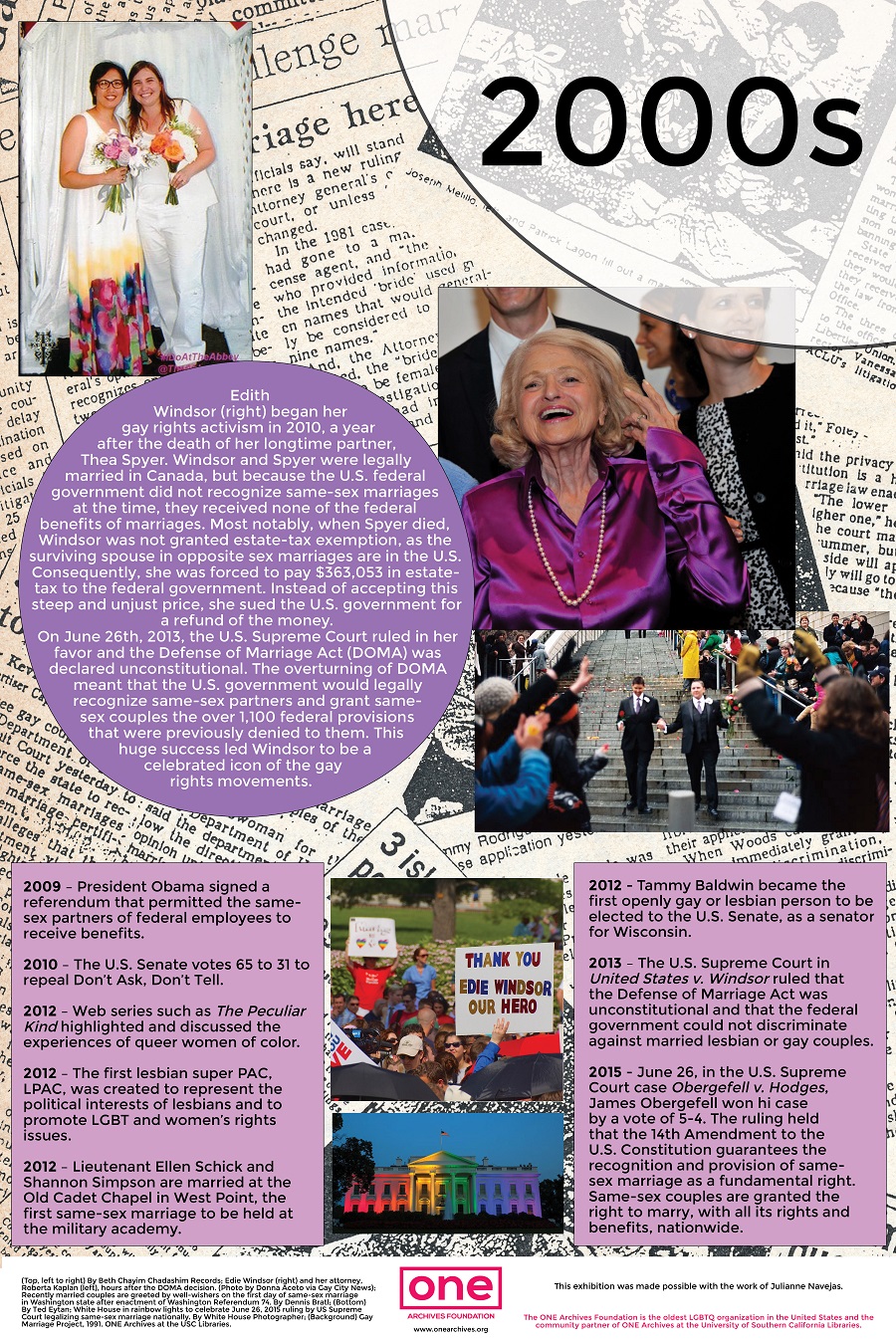 Overview
The Lesbian History series covers lesbian history from 1700 BCE to present day, highlighting the remarkable events and individuals that have made significant contributions to the movement's history. From romantic friendships in the 1920's to the first lesbian publication in the 1940's, to the birth of lesbian feminism in the 1970's, this exhibition explores the remarkable writers, activists, artists, and educators who have defined the movement over the last 100 years.
This History Panel series contains 21 panels that are 24 by 36 inches. Interested parties may purchase the entire series, or select panels from this and other series. History Panels can be downloaded as high resolution PDFs for digital use or for local printing. Depending on the unique needs of the space, History Panels can be displayed on easels, secured to a wall, or hung.
To request pricing estimates, display options, or for general inquiries, please email Trevor Ladner, Education Manager, at tladner@oneinstitute.org.