Youspeak Radio Ep. 3- "United, We Are Strong" – with Karina Samala
"United, we are strong. We must stand together proud and empowered to tell the whole world that in one voice we are also members of the human race."
In this Youspeak Radio episode, youth interviewer Gabriel DuBransky speaks with transgender activist and advocate Karina Samala
[CW: transgender rejection and violence]
Karina Samala talks about her journey from being a defense engineer to a community organizer and activist, participating in gender-affirming transgender pageants, and her advisory role for city councils on housing and police in Los Angeles and West Hollywood. She tells stories about being raised in a Catholic family in the Phillipines, how she overcame her struggles with her professional identity as a trans woman, and her mentorship as "Mother Karina" for the young members of the transgender community. With much candidness and generosity, Karina shares her feelings and insights into religion, spirituality, and community activism.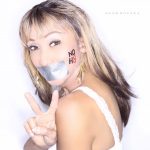 Karina Samala – Transgender Community Advocate and Human Rights Activist who has campaigned for equality and human rights for transgender individuals for over 28 years.
Karina is currently the chair of the City of Los Angeles Transgender Advisory Council that was started in 2016. In 2009 she was the founding chair and remains a board member of the City of West Hollywood Transgender Advisory Board. Both boards give recommendations to the Mayor and the City Councils of Los Angeles and West Hollywood on matters relating to the transgender community such as employment, housing, health care, education, equal rights and hate crimes prevention.
For her extensive and continuing work in the community, Ms. Samala has been awarded the "Lifetime Achievement" and "Stonewall 40 Trans-Heroes" awards from the International Court Council, the Martin Luther King "Keeper of the Dream" Award and the "Rainbow Key" Award from the City of West Hollywood, the Stonewall Democrats "Sheila Kuehl Lifetime Achievement Award", the KCET-TV's "Local Heroes Award" and the "Spirit of Los Angeles" awarded by the City of Los Angeles.
Student – Gabriel DuBransky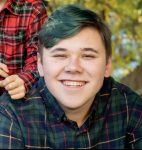 Gabriel DuBransky (they/them) studies Creative Writing at California School of the Arts – San Gabriel Valley, and will be a senior next fall. Gabriel enjoys journalism, using their articles as an opportunity to write about issues that are important to them, like activism, queer experiences, and the ways we can experience joy during complicated times. They also love writing creatively, especially scripts and songs, and hope to one day become a professional writer for the screen or stage.
This episode is a part of the Youspeak Radio project, made possible with support from the Dwight Stuart Youth Fund and California Humanities, a non-profit partner of the National Endowment for the Humanities. Visit www.calhum.org.
Music: "Living Life" by Scott Holmes, Creative Commons licensed (CC BY-NC 4.0) on FreeMusicArchives.