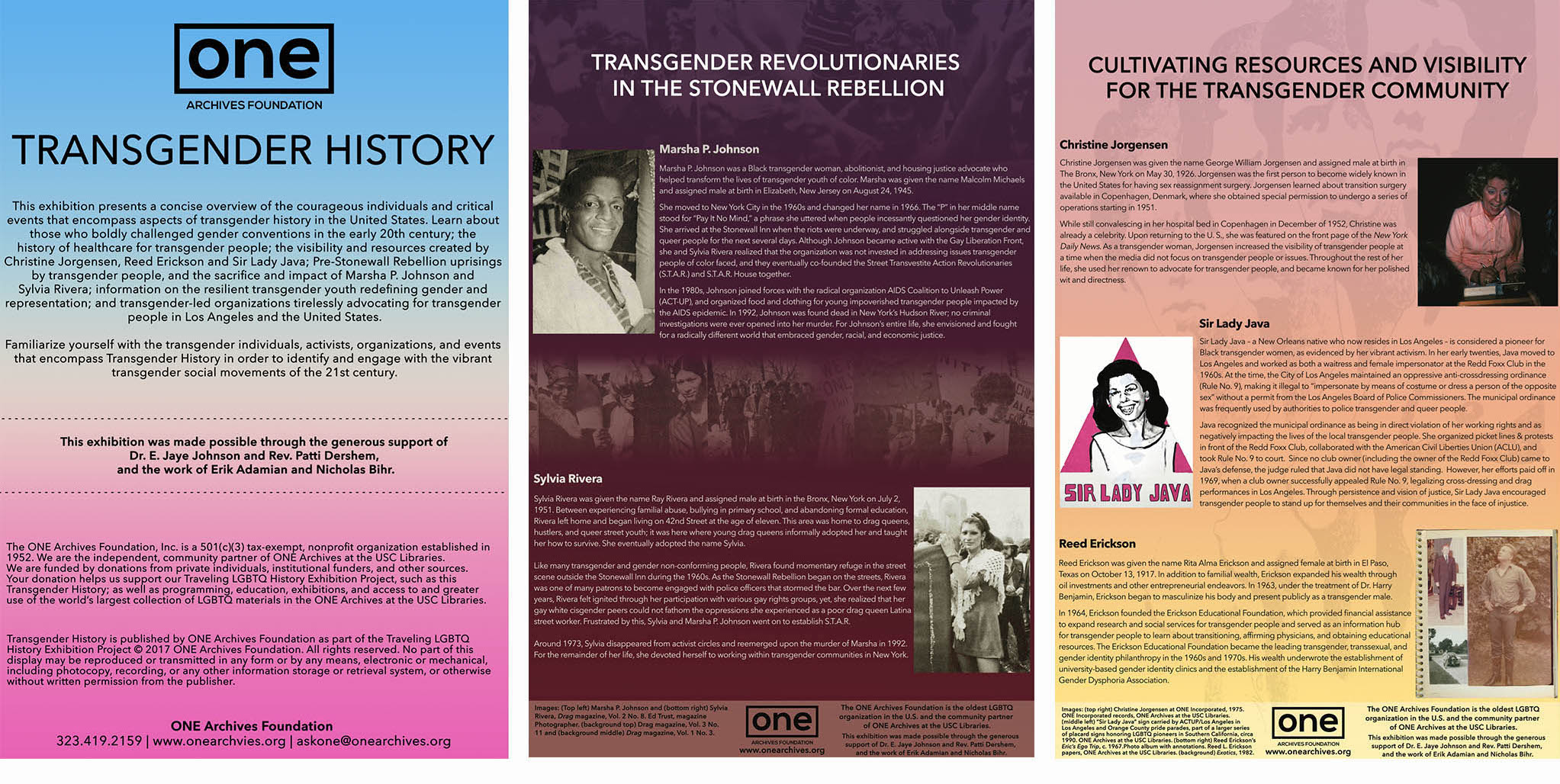 Overview
The Transgender History series presents a concise overview of the courageous individuals and critical events that encompass aspects of transgender history in the United States. The panels makes visible the stories of those who boldly challenged gender conventions in the early 20th century; the history of healthcare for transgender people; the visibility and resources created by transgender heroes such as Sir Lady Java, Christine Jorgensen, and Reed Erickson; pre-Stonewall uprisings by gender variant individuals; the sacrifice and impact of Marsha P. Johnson and Sylvia Rivera; the resilient transgender youth redefining gender and representation; and transgender-led organizations that tirelessly advocate for transgender people in Los Angeles and the United States.
This History Panel series contains 15 panels that are 24 by 36 inches. Interested parties may purchase the entire series, or select panels from this and other series. History Panels can be downloaded as high resolution PDFs for digital use or for local printing. Depending on the unique needs of the space, History Panels can be displayed on easels, secured to a wall, or hung.
To request pricing estimates, display options, or for general inquiries, please email Trevor Ladner, Education Manager, at tladner@oneinstitute.org.