July 19, 2023 – Youspeak Radio Listening Party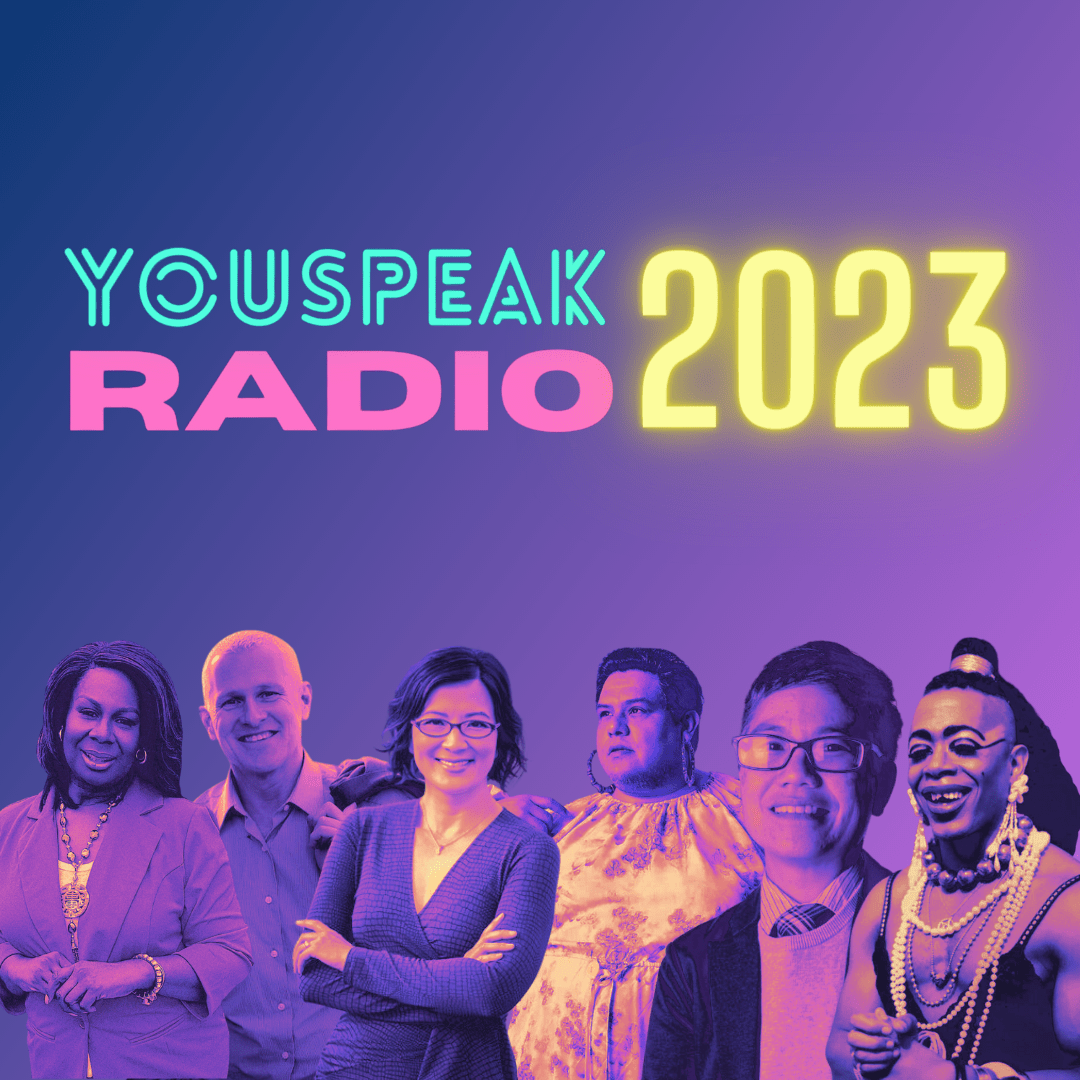 Time
Wed. July 19, 2023
5pm PT / 7pm CT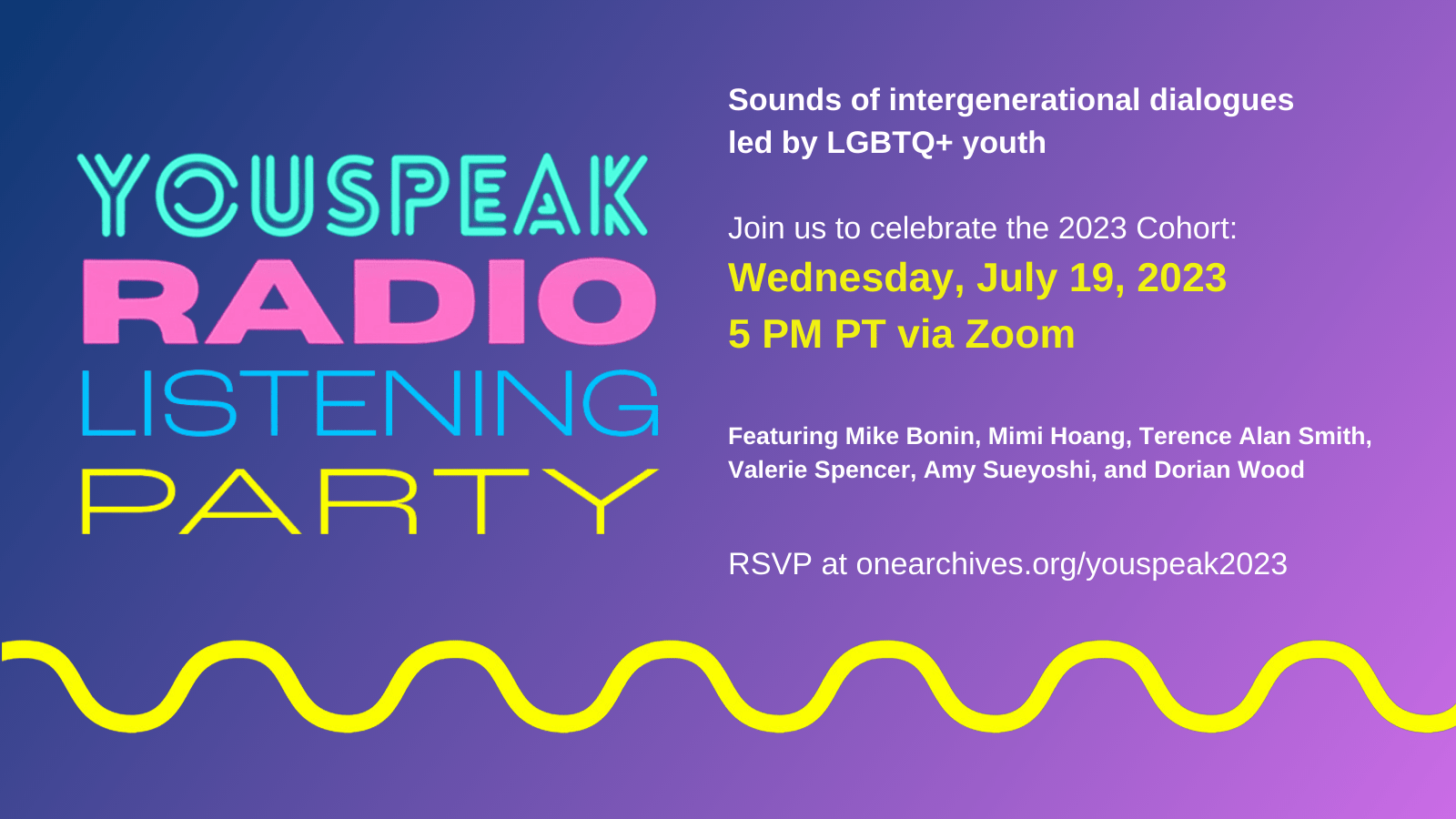 Listen to their stories. Learn from their wisdom. Launch into our future.
Our 2023 Youspeak Radio Listening Party is a culmination event that uplifts the work of this year's Youspeak Radio youth participants who led conversations with adult trailblazers within the LGBTQ+ community. Since March, our high school students have acquired skills in audio storytelling, oral history, and interview techniques, and audio making through a series of workshops. Together, we will listen to snippets of the students' audio stories and hear their reflections on this experience.
The 2023 Youspeak Radio stories feature conversations with Mike Bonin, Mimi Hoang, Terence Alan Smith, Valerie Spencer, Amy Sueyoshi, and Dorian Wood.
Join our listening party and tune in for the personal and insightful sounds of intergenerational dialogues between LGBTQ+ youth and adult trailblazers on Wednesday, July 19, 5pm PT / 7pm CT.
Image credit: Promotional image by One Institute.