June 18, 2021 – Pride Poets x Pride Publics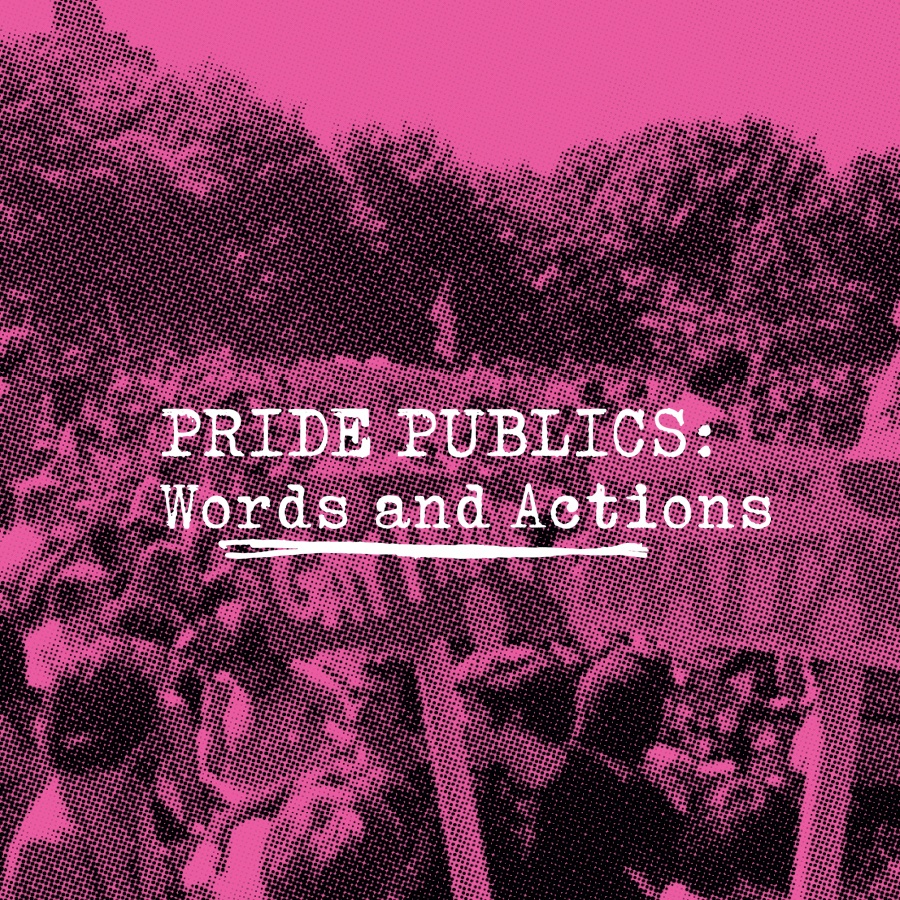 Location
ONE Gallery, West Hollywood
626 N. Robertson Blvd
West Hollywood, CA 90069
Time
Friday June 18, 2021
5-7:30pm PDT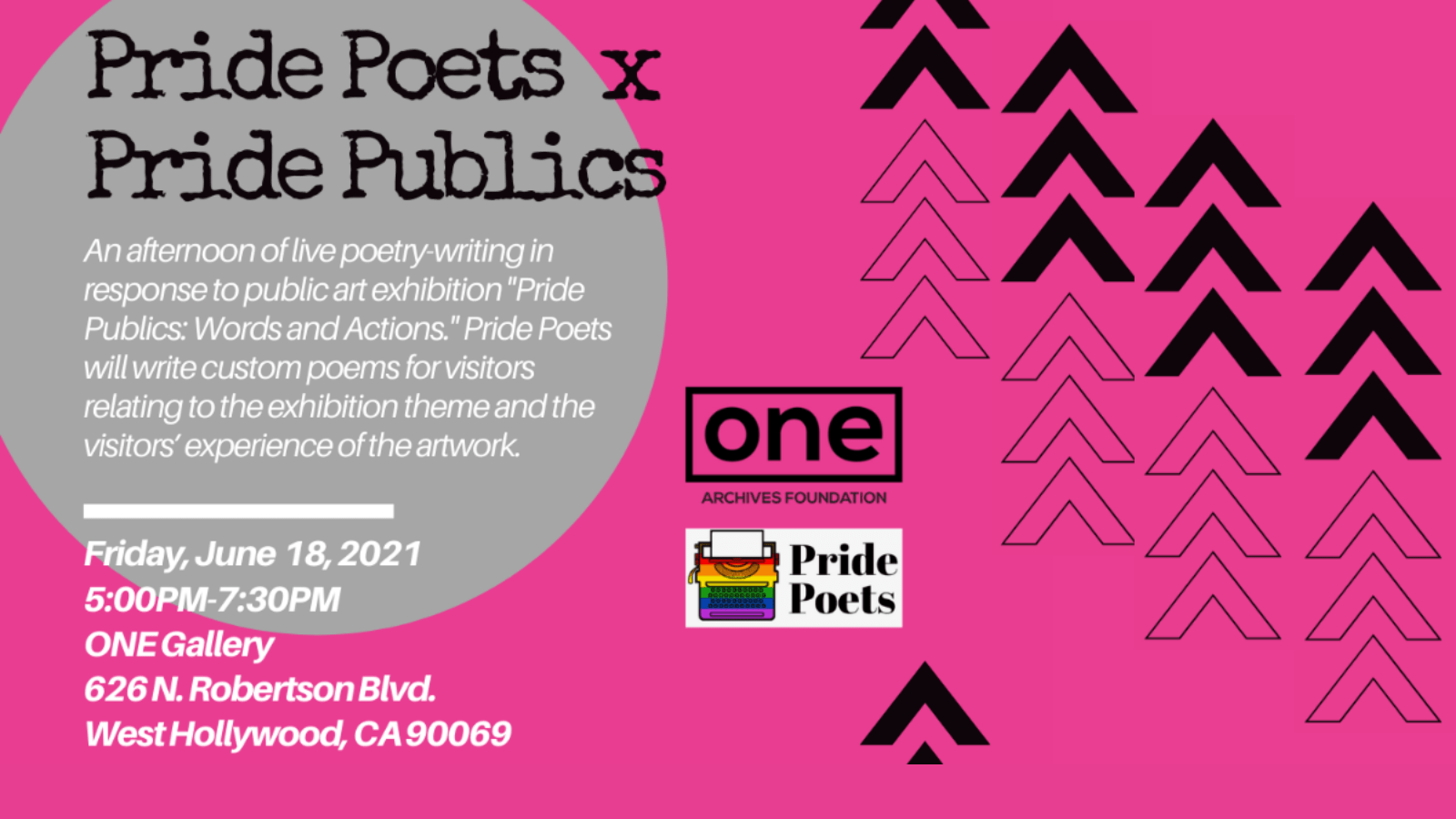 Would you like a custom poem written based on your stories and reflections of Pride month?
One Institute, in partnership with Pride Poets, invites the community for an afternoon of live poetry-writing in response to our current exhibition Pride Publics: Words and Actions. Pride Poets will write custom poems for visitors relating to the exhibition theme and the visitors' experience of the artwork, potentially commenting on the place of queer and trans elders and lineages in their lives. Works created may be shared at a culminating Pride Poets virtual reading event with LA County on June 22. 
This event is a public program associated with our exhibition Pride Publics: Words and Actions, on view from June 5 – July 7, 2021. The exhibition is curated by Rubén Esparza and organized by One Institute. View exhibition web guide.
NOTE: This is an in-person, outdoor event. Please wear your masks when interacting with poets and the public program team. We will keep all safety precautions.
ONE Gallery, West Hollywood
626 N Robertson Blvd, West Hollywood, CA 90069
ABOUT PRIDE POETS
For the last two years, Pride Poets has brought together LGBTQ+ literary community and members of the public. In 2019 we popped up with typewriters around West Hollywood throughout the month of Pride, crafting over 600 new poems for passersby commemorating their personal queer histories. In 2020 our virtual Pride readings featured 100+ LGBTQ+ writers and notable historian Lillian Faderman (Gay LA). For 2021, our Poetry Hotline will invite callers to receive a custom poem over the phone from June 11-13.
Image: Promotional image by Molly Thornton / Pride Poets