October 9, 2021 – Pride Publics Opening Event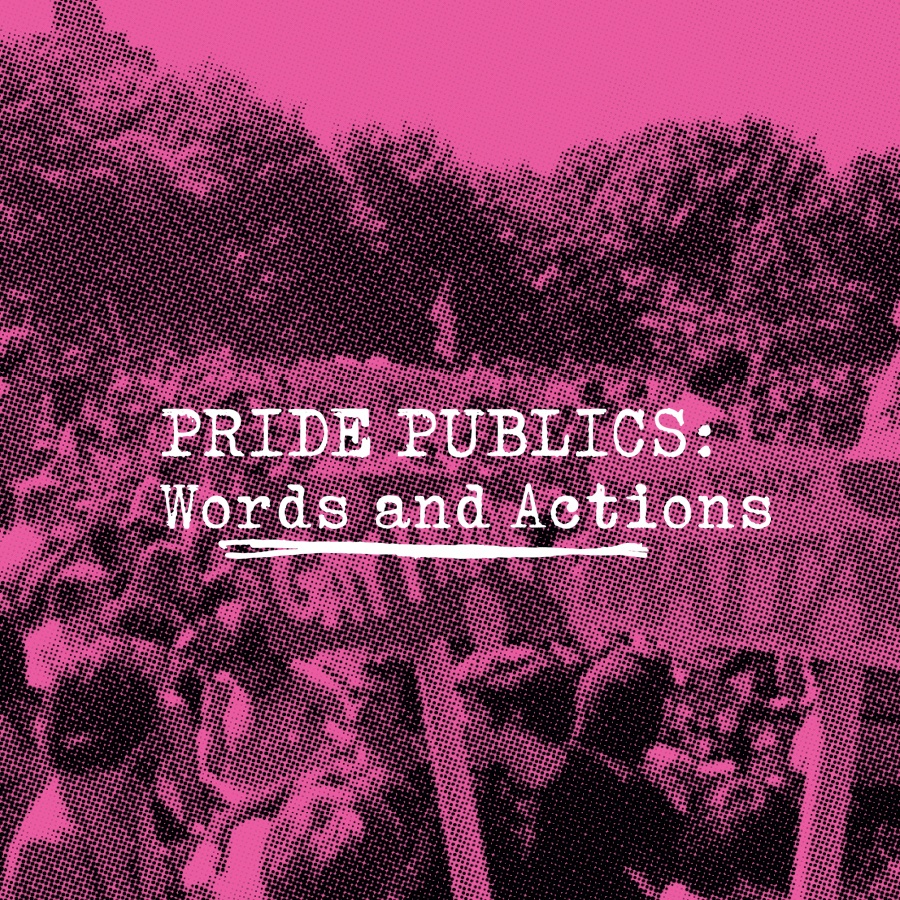 Location
Los Angeles State Historic Park
1315 N Spring St
Los Angeles, CA 90012
Time
October 9, 2021
3pm PT – sunset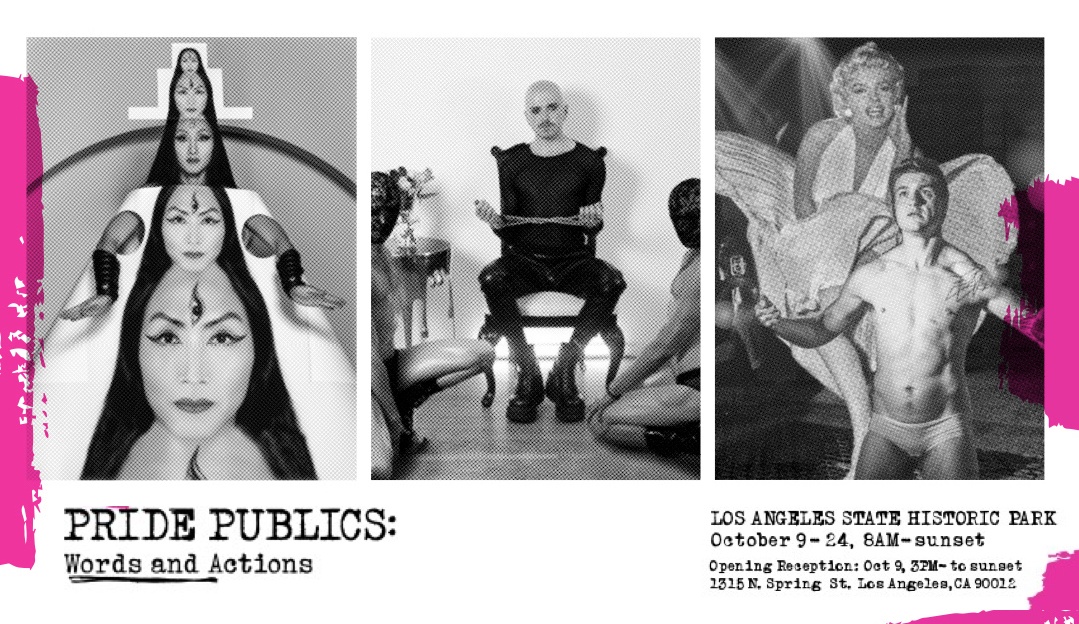 You're invited to join our opening event on October 9, 2021! RSVP's are required.
The exhibition opening for Pride Publics: Words and Actions will showcase artists highlighted in the exhibition. The opening will take place at Los Angeles Historic Park on Saturday October 9 starting 3pm. The opening program features new, site-specific performances by performance artists Yozmit, Marval A Rex, and Peter Kalisch. 
About the Performances 
Transgender singer-songwriter, performance artist, and designer Yozmit will present WALK – a silent, durational, meditative walk in monochromatic and sculptural costumes which will lead to a live performance of songs from her recent album, Sun Moon Door.   
Performance artist and curator Marval A Rex becomes Marilyn Monroe (or does she become him?) in MARILYN MON REX, a timed, performative meditation drenched in the violence of "fame," exploring the psycho-spatial ramifications of Hollywood on urban working populations in Los Angeles.     
Using the Los Angeles State Park as a symbolic jump-off, 25-year old visual/ performance artist Peter Kalisch will explore the lessons he learned through last year's intense journey of self reflection, as noise, chaos, pain, struggle, heartbreak have transformed into growth. 
 About the Exhibition 
The outdoor exhibition "Pride Publics: Words and Actions" will be on view at Los Angeles State Historic Park. It will run from Saturday October 9 – Sunday October 24, 8AM until sunset. This temporary public art installation will be mounted on the fence on the south end of the park, near the Welcome Center, facing the interior of the park. With 28 large-scale wheatpaste posters installed in a public site, this exhibit stages a visual dialogue between historical and contemporary LGBTQ+ changemakers.  
To Attend 
The opening program is free. RSVPs are required in efforts to provide a safe and accessible experience for all the guests. Please fill out this RSVP form — https://tinyurl.com/pridepublicsRSVP — no later than Wednesday October 6, 11:59pm PT.

Bring a picnic blanket or a lawn chair to enjoy the performances in the park. Event parking is available the mulch area alongside Spring Street. If you have any accessibility needs, please indicate them in the RSVP form. 
COVID Information 
This event will take place outdoors. For the health and safety of everyone, all guests must be vaccinated against COVID-19 and wear masks. Safety protocols are subject to change, following LA County Public Health guidelines.
Image: Promotional image designed by Rubén Esparza