Press Release: "Lost & Found: Safer Sex Activism"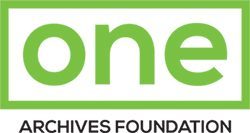 CONTACT: Steve Valentine, Valentine Group L.A. 
steve@ValentineGroupLA.com
Jennifer Gregg, One Institute, Inc.
Executive Director, jgregg@ONEArchives.org

Historical LGBTQ Art and Objects to be Showcased in Lost & Found: Safer Sex Activism at West Hollywood's ONE Gallery, located at 626 North Robertson Boulevard
Exhibition on display from March 17, 2018 – June 24, 2018
Opening Reception: Saturday, March 17, 2018 | 5:00 p.m. – 9:00 p.m.
FOR IMMEDIATE RELEASE
West Hollywood, CA — The One Institute, Inc. is pleased to announce Lost & Found: Safer Sex Activism, the inaugural exhibition at the newly renovated ONE Gallery in West Hollywood. The exhibition examines thirty years of compelling safer sex and harm-reduction activism, then and now.
The One Institute, Inc. has meticulously assembled groundbreaking visual examples of safer sex activism. While at the height of the AIDS crisis in the 1980s and 1990s widespread public perception linked AIDS to gay men and intravenous drug users, Lost & Found reveals how activists sought to educate varying publics about the pervasive epidemic. The exhibition will provoke viewers: What impact did safer sex activism have in the past and what  is its impact today on HIV prevention?
While many believe that HIV/AIDS is no longer a contemporary issue, HIV-infection continues to be prevalent in 2018, especially within communities of color. Lost & Found seeks to remember safer sex activism of the past, calling attention not only to extraordinary lives and voices that have been lost, but to knowledge and resources that have been found — which can again inspire, inform, educate, and empower the public.
Using direct, playful, witty, and creative tactics, safer sex activists sought to reach diverse audiences, including gay men, women, transgender individuals, and people of color. Rather than stigmatize sexuality, these educational projects often went hand-in-hand with sex positive practices. The exhibition includes posters, comics, brochures, videos, PSAs, and safer sex and clean needle kits, among other archival items. These novel and accessible forms reveal how activists and educators sought to disseminate information across cultural, economic, linguistic, and class divisions.
The exhibition highlights nearly 100 objects and includes some of the most iconic works of the AIDS crisis such as Gran Fury's Kissing Doesn't Kill: Greed and Indifference Do alongside many rare items that have never been publicly presented. Also on display are a selection of posters produced in the 1990s by the Oakland-based group AIDS Project of the East Bay, including a poster featuring poet Essex Hemphill; needle exchange kits from Clean Needles Now (CNN), a Los Angeles grassroots organization founded in the 1990s; and a series of explicit posters produced by Color Coded, a collaboration between Gay Men of Color Consortium, Los Angeles (GMOCC) and the Los Angeles Center for Photographic Studies (LACPS). The Gay Men's Health Crisis (GMHC), founded in 1982 and then the largest AIDS services organization, is represented by Safer Sex Shorts (1989-90), an imaginative erotic safer sex video intended to reach at-risk audiences.
The exhibition seeks to connect historical works to the ongoing AIDS crisis through contemporary artist and activist projects like the Play Smart condom trading card packets produced by the New York-based organization Visual AIDS featuring contemporary artists such as Kia Labejia, L.J. Roberts, and Ben Cuevas.
Lost & Found is co-curated by David Evans Frantz, curator at ONE National Gay & Lesbian Archives at the USC Libraries and co-curator of the recent exhibition Axis Mundo: Queer Networks in Chicano L.A., and independent curator Hannah Grossman.
Neal Baer, M.D., a consultant in presenting Lost & Found, hopes to draw attention to the dire infection rates still prevalent in Los Angeles. Shocking data from the Los Angeles County Department of Public Health shows that two out of five African American men who have sex with men (MSM) in L.A. are HIV-positive; for Latino MSM, one in five is positive; and one in ten Caucasian MSM is positive. For decades, the prescription for life was tied to two lines of defense: abstinence or condoms. Even today, with significant health advances to prolong life and prevent infection with medication, many HIV positive people are not in treatment, and young people of color are still being infected at high rates. Baer says, "This show puts the microscope on historical documents and contemporary efforts that illuminate an urgency that still exists."
Lost & Found: Safer Sex Activism is organized by the One Institute, Inc. utilizing the unique holdings of ONE National Gay & Lesbian Archives at the USC Libraries, the largest LGBTQ archive in the world. Generous support is provided by The Calamus Foundation of New York, Inc. For more information and an interview with Consultant Neal Baer and Curator David Evans Frantz, please contact Steve Valentine, steve@valentinegroupla.com. Please request artwork, preview tour, or media credentials for opening event via email or by calling 310.489.0017.
ONE Gallery | 626 North Robertson Boulevard | West Hollywood, CA
Parking on Robertson Boulevard: Metered Street Parking and Public Parking Lots
About the One Institute, Inc.
The One Institute, Inc. is an independent 501©(3) dedicated to telling the accurate and authentic stories of LGBTQ people, history, and culture through public exhibitions, educational projects, and trainings, and community outreach programs. Our exhibitions, school programs, and community outreach programs are free. We depend entirely on members of the public and private foundations for support. For more information, please reach us at www.ONEArchives.org.
Download the PDF version of this press release here.