April 27, 2021 – Educators' Webinar – Early Uprisings in California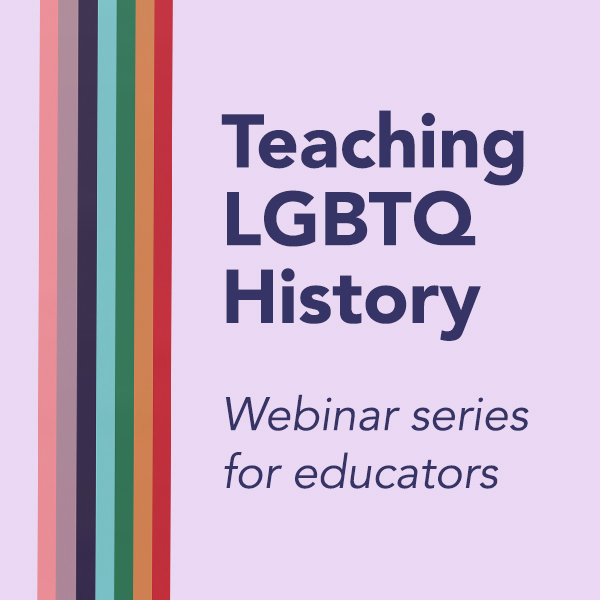 Time
Tues. April 27, 2021
3:30 PM PDT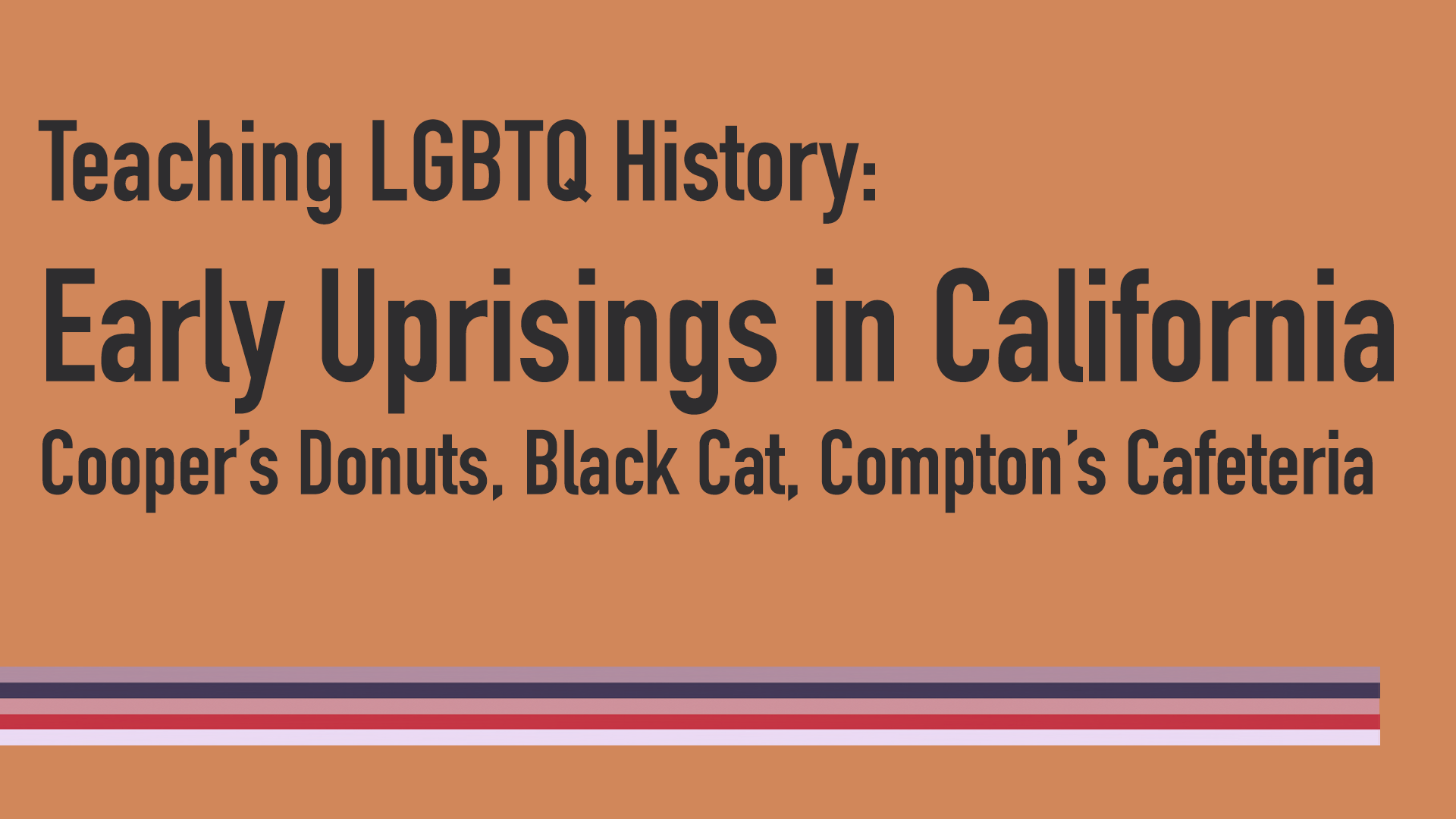 The movement for queer rights developed over time through different events. Following protests in front of the White House and Independence Hall in Philadelphia in the early 1960s, various "riots" or "uprisings" occurred in various places across the U.S. and in particular, in California. Three of these documented events were the L.A. Cooper's Donuts Protests in 1959, S.F. Compton's Cafeteria Riot in 1966, the L.A. Black Cat Tavern Protest in 1967. Join this webinar to learn the history of these early LGBTQ rights events and a lesson plan that fits well into the variety of protest movements of the 1960s found in the California History Social Science Framework.
This webinar will feature a pre-recorded exclusive lecture by trans historian, celebrated scholar and filmmaker, Susan Stryker and a model lesson by Miguel Covarrubias, teacher from Los Angeles Unified School District. 
The cost of this one-time webinar is $30. To ensure quality experience, space is limited. Register today to claim a spot!
This webinar is co-organized by One Institute and Our Family Coalition.

Image credit: Promotional image by One Institute.