April 7, 2021 – Recognized / Recognizability: LGBTQ Photo Archives and History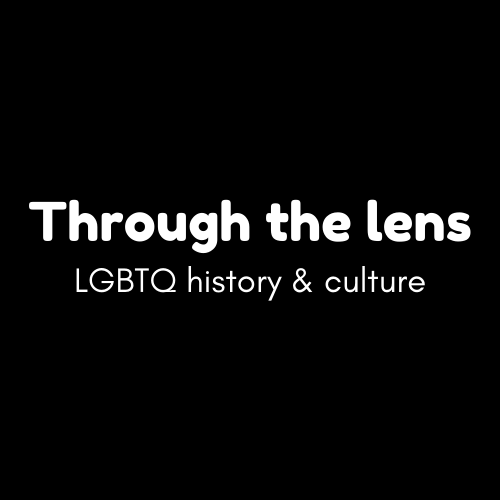 Time
Wed. April 7, 2021
5pm PT / 7pm CT / 8pm ET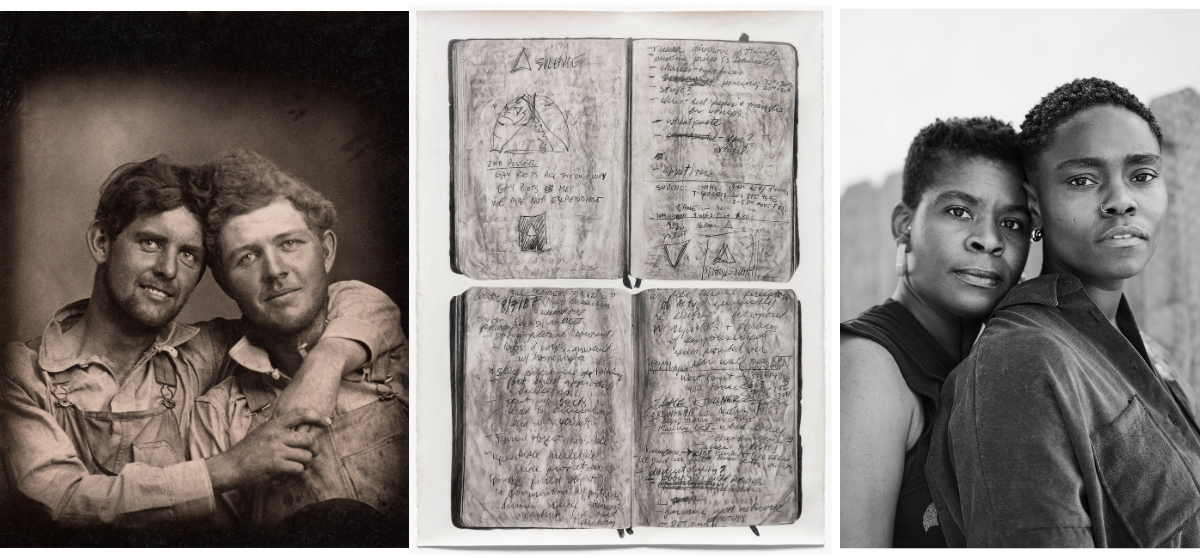 What does it mean for LGBTQ life to be documented and recognized? What happens when it's not?
Join us for an online panel discussion on LGBTQ+ photography, history, and archives. This panel brings together photographers, artists, collectors, and television producers to explore LGBTQ+ history through the lens of photography and to consider the historical absence and presence of images of LGBTQ+ life.
The panel will feature Neal Baer, Zackary Drucker, Texas Isaiah, Kang Seung Lee, Hugh Nini, and Neal Treadwell. The discussion will be moderated by Kaucyila Brooke.
The panel will consider the following inquiries:
What does it mean for LGBTQ life to be documented and recognized? What happens when it's not? What are the stories behind archival traces? To what extent can we consider archival photos as evidence of LGBTQ+ lives from generations long before the existence of 21st-century identity categories?
This event is inspired by the recent publication of Loving: A Photographic History of Men in Love, 1850s-1950s. Authors of Loving Hugh Nini and Neal Treadwell will join the discussion. Copies of Loving are available via Book Soup's website.
The event is free with a suggested donation of $10. Your donation supports programming organized by One Institute such as this event.
This event is organized by One Institute and co-presented with Book Soup. Event access information will be shared after registration.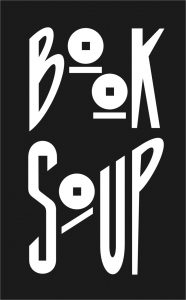 About the Speakers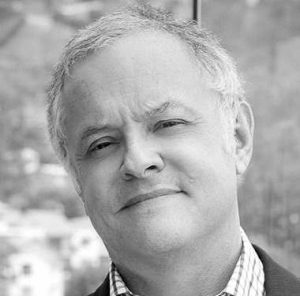 Neal Baer is a pediatrician and writer/executive producer who combines his passion for medicine and storytelling to challenge audiences' views on a broad spectrum of social and political topics that push expectations and spur national conversations. Notably, Dr. Baer served as Executive Producer and Showrunner of Law and Order: Special Victims Unit for eleven seasons. Before SVU, Dr. Baer wrote and produced the hit NBC series ER for its first six seasons. In 2013, Dr. Baer joined the Department of Community Health Sciences at UCLA's Fielding School of Public Health. There he established the Global Media Center for Social Impact (GMI), where he currently is working on projects using new media to promote health initiatives and social activism around the world, particularly on HIV prevention and reducing obesity. Dr. Baer's latest project at GMI is ActionLab.org, a web-based social networking platform that bridges the gap between inspiration and action.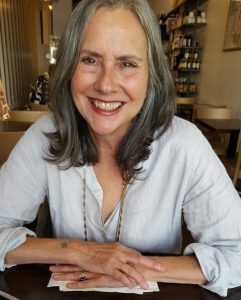 Kaucyila Brooke is an artist based in Los Angeles.  Brooke's multidisciplinary practice addresses the politics of cultural production and sexual representation. In diverse narrativized and serial formats, including large-scale photomontages, photo novellas, and photographic archives, she reevaluates the status of the photograph as object. Often based on archival research, many of Brooke's projects focus on the recoding of the photographic genres of portraiture, still life, documentary reportage, and landscape. Kaucyila Brooke has been a regular faculty member of the Program in Photography and Media at CalArts since 1992, and served as Program Director multiple times.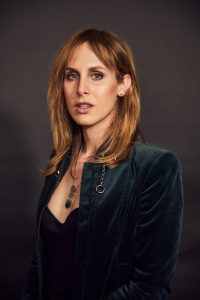 Zackary Drucker is an independent artist, filmmaker, and cultural producer. She has performed and exhibited her work internationally in museums, galleries, and film festivals including the Whitney Biennial 2014, MoMa PS1, Hammer Museum, Art Gallery of Ontario, MCA San Diego, and SF MoMA, among others. Drucker is an Emmy nominated producer for the docuseries This Is Me, and was a producer on the Golden Globe and Emmy Award-winning Amazon show Transparent. The Lady and The Dale, her directorial debut for television, premiered on HBO in January 2021.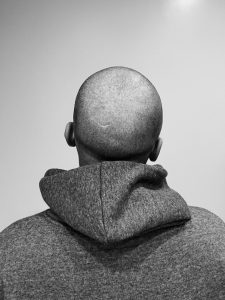 Texas Isaiah [he/they] is a visual narrator born in Brooklyn, NY but currently resides in Los Angeles, CA. The intimate works he creates center the possibilities that invite individuals to participate in the photographic process. He is attempting to shift the power dynamics rooted in photography to display different ways of accessing support in one's own body. Texas Isaiah's work has been exhibited in numerous spaces such as Aperture Foundation Gallery (NYC), Studio Museum in Harlem (NYC), and Hammer Museum (LA). Selected publications and clients include Abercrombie and Fitch, Calvin Klein, British Vogue, Harpers Bazaar, TIME, and The New York Times. He is one of the 2018 grant recipients of Art Matters and the 2019 recipient of the Getty Images: Where We Stand Creative Bursary grant. Texas Isaiah is currently an Artist in Residence at the Studio Museum in Harlem.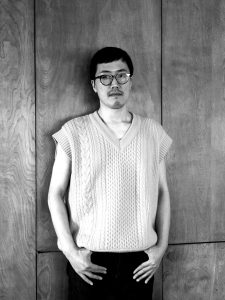 Kang Seung Lee is a multidisciplinary artist who was born in South Korea and now lives and works in Los Angeles. His work frequently engages the legacy of transnational queer histories, particularly as they intersect with art history. He is the recipient of the 18th Street Arts Center Lab Residency (2020), California Community Foundation Fellowship (2019), Rema Hort Mann Foundation Grant (2018) and Artpace San Antonio International-Artist-In-Residence Program (2017). Forthcoming solo exhibitions will be held at Commonwealth and Council, Los Angeles, and Gallery Hyundai, Seoul (2021). Lee will participate in the 13th Gwangju Biennale and be included in group exhibitions at MASS MoCA, North Adams and Leslie-Lohman Museum, New York in 2021.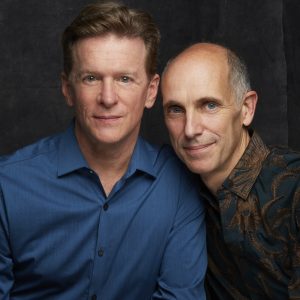 Hugh Nini ​was born in Beaumont, TX, in 1955, the second of seven children. He grew up in Houston, TX, and later owned and operated a ballet school, the Denton Ballet Academy, for thirty-three years before moving to New York City in 2012. Though ballet is his greatest love and chosen career, his first love was the French Horn, where he enjoyed great success as Principal Horn in the UNT Symphony under the direction of Anshel Brusilow. Beginning in 1988 he founded, and served as Artistic Director for twenty-five years, the Festival Ballet of North Central Texas. In addition to the more than 30 repertory ballets, Nini has choreographed two full length ballets; The Snow Queen and The Nutcracker. Currently, he works as a private ballet coach in Manhattan and is on the faculty of the Joffrey Ballet. Meeting, falling in love with, and marrying Neal, makes him the luckiest guy in the world.
Neal Treadwell, born June 1964 in Stamford, a small farming community in west Texas, grew up in the cattle industry working for the family business, Bowie Livestock Commission Co. He also participated, very briefly, in the rodeo circuit as a bull rider. Neal attended Midwestern State University working toward an Art Degree. After his university years he worked in the "C" industries: Cattle, Clothing, and Cosmetics. He has now worked in the cosmetics industry for over 30 years with brands such as Bobbi Brown, Nars, Bare Minerals, and Artis. Though Hugh and Neal consider themselves to have been married for 28 years, they took the earliest available opportunity to legally establish their union in 2006 when the state of Massachusetts became the first state in the US to pass marriage equality.
Images: (L) Courtesy of the Nini-Treadwell Collection © "Loving" by 5 Continents Editions. (M) Kang Seung Lee, Untitled (Avram Finkelstein, Sketches for Poster), 2020, graphite on paper, 59 x 44 in Courtesy of the artist and Commonwealth and Council, Los Angeles (photo by Ruben Diaz). (R) Photo by Texas Isaiah.