October 20, 2020 – Educators' Webinar – World War II Expands Gender Roles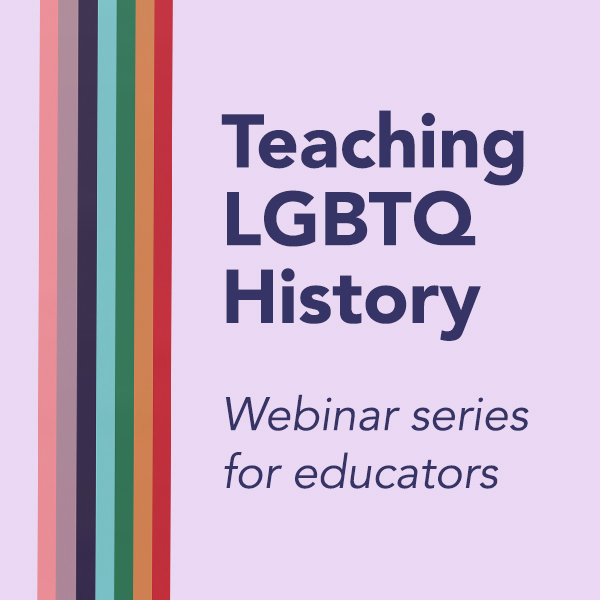 Time
Tuesday Oct 20, 2020
3:30 PM – 5:00 PM PDT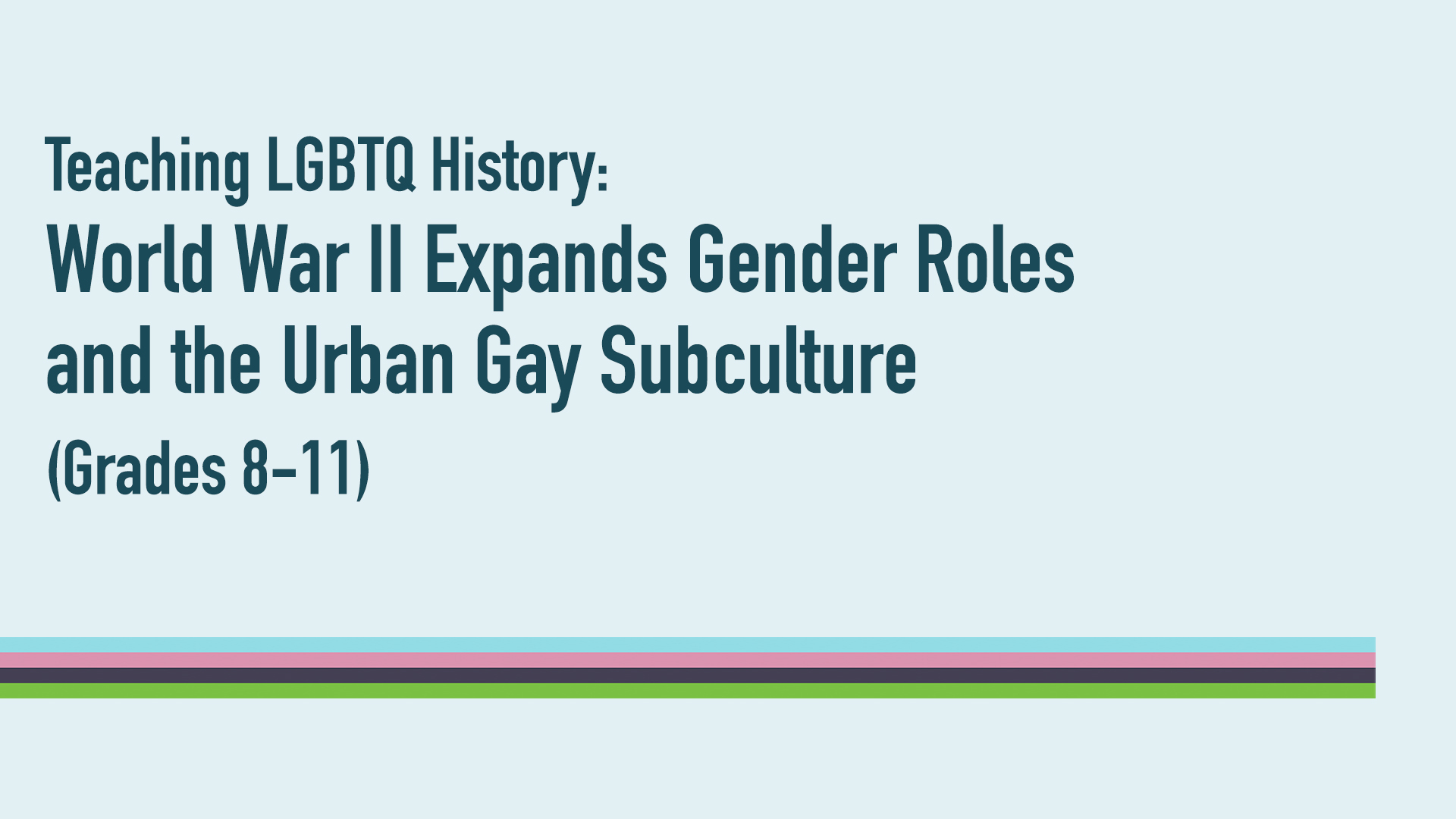 Curious about how World War II increased the visibility of LGBTQ people? Join us for this educators' webinar on October 20! Please note: This webinar is primarily for 8-11 Grade teachers, but all teachers from all grade levels are welcome to join.
The California History-Social Science Framework discusses how gay men and lesbians served in the armed forces in significant numbers during World War II and, because of this, broadened the cultural understanding of gender and sexual orientation across the United States.
Join us for a webinar with Professor Craig Loftin, who will discuss this crucial period in American history and how this content may be integrated in your classroom. Additionally, educator Olivia Garrison will share how she has taught these topics in the classroom.
The cost of this one-time webinar is $30. To ensure quality experience, space is limited. Register today to claim a spot!
Attendees of this webinar are also invited to a follow up collaborative conversation on Tuesday, October 27th from 3:30–4:30pm. Attendees can share their reactions, ideas, and resources to better understand and teach this topic. Dr. Rob Darrow will guide the conversation and create a shared document based on the discussion.
About the Presenters
Craig Loftin received his Ph.D. in History from USC and teaches in the American Studies Department at Cal State Fullerton. He is the author of Masked Voices: Gay Men and Lesbians in Cold War America and the editor of Letters to ONE: Lesbian and Gay Voices from the 1950s and 1960s. His current project is entitled New Wave Apocalypse: A Queer Journey Through 1980s Music Video.
Olivia Garrison is currently teaching 10th grade World History and 9th grade AVID in the Kern High School District. She is the Pride Club (GSA) advisor at her site and a member of the GSA/SAGA advisory committee. Olivia also serves on Kern High School District Social Studies Leadership Team developing curriculum and guiding professional development for the district. For the past three years, Olivia and the leadership team have worked closely with the California History-Social Science Project at UC Davis. One of Olivia's goals as an educator is to facilitate the creation and implementation of LGBTQ+ inclusive and safe curriculum throughout Kern County and California.
Facilitators include:
Erik Adamian, Associate Director of Education at One Institute.
Rick Oculto, Education Director at Our Family Coalition.
Dr. Rob Darrow, Education Consultant.
This webinar is co-organized by One Institute and Our Family Coalition.

Image credit: Promotional image by One Institute.