Episode 2: "Be Who You Are" with Councilmember Mike Bonin
In this week's episode of Youspeak Radio, Caleigh speaks with Councilmember Mike Bonin about his career as a political organizer and openly-gay elected official in Los Angeles. Bonin reflects on coming of age in a conservative small town during the Moral Majority of the 1980s, how organizing in college shaped his commitment to intersectional solidarity, his progressive leadership as a marriage equality organizer and elected official, and his advice to LGBTQ+ youth today in the face of political attacks on queer and trans rights.
Trailblazer – Councilmember Mike Bonin
Mike Bonin (he/him) is a progressive activist and politician who served on the Los Angeles City Council from 2013 to 2022. As a council member, he led on issues of LGBTQ equality, public transportation, housing, and homelessness, informed by his own struggles with homophobia, addiction, and housing instability in his youth. After graduating from Harvard, Bonin worked as a journalist, political campaign manager, and marriage equality organizer. He later served as chief of staff to Bill Rosendahl, the first openly-gay man elected to the Los Angeles City Council, whom he succeeded. He and his husband live in Mar Vista with their young son. Mike is a trailblazer for LGBTQ+ representation in political leadership.
Youspeak Fellow –
Caleigh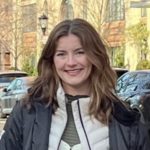 Caleigh (she/her) is a rising senior from Memphis, Tennessee, where she is active in the LGBTQ+ community and ardently supports local drag. She is a soccer player, an honors student, and the president and founder of the Speech and Debate Club at her high school. She identifies as lesbian, is passionate about politics, and aspires to be a lawyer.
This Youspeak Radio project is made possible with generous support from the Dwight Stuart Youth Fund.
Music: "Living Life" and "Think BIG" by Scott Holmes, Creative Commons licensed (CC BY-NC 4.0) on FreeMusicArchives.