Youspeak Radio Ep. 4 – "We Could Be the Architects" – with Bamby Salcedo
"We could be the architects of the world that we want to create."
In this Youspeak Radio episode, youth interviewer Téa Wagstaff speaks with Bamby Salcedo, President and CEO of TransLatin@ Coalition.
Bamby explains that she doesn't call herself an activist, but rather "a servant of the people." Her work as an advocate is rooted in collective empowerment for her community – she reimagines the acronym of CEO as Community-Elevated Officer. Bamby describes facing many challenges, and how she came to understand that with power and privilege come a responsibility to transform the world. Inspired by transcestors like Sylvia Rivera and Marsha P. Johnson as well as peers, including Miss Major, Valerie Spencer, and Lorena Borjas, she declares as a matter of fact, "I am a community investment." Resilience, continuing to advocate resources and dignity for trans people, and not losing hope, is crucial, she says. She shares how during the pandemic, her organization did not shut down, but mobilized even harder. Bamby speaks of finding joy in her spirituality, in her colleagues, and the knowledge that youth like Téa are just getting started.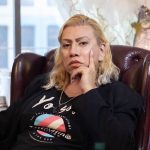 Bamby Salcedo is a national and international recognized transgender Latina Woman who received her Master's Degree in Mexican and Latin@ Studies from California State California Los Angeles. Bamby is the President and CEO of the TransLatin@ Coalition, a national organization that focuses on addressing the issues of transgender Latin@s in the US. Bamby developed the Center for Violence Prevention & Transgender Wellness, a multipurpose, multiservice space for Trans people in Los Angeles.
Bamby's words and experience evoke both tears and laughter, sobriety and inspiration through the documentary made about her life called TransVisible: Bamby Salcedo's Story. Bamby has been featured and recognized in multiple media outlets such as People en Español, Latina Magazine, Cosmopolitan, the Los Angeles Times, Los Angeles Magazine, OUT 100 and featured in the HBO documentary The Trans List, among many other. Bamby has also being recognized for her outstanding work by multiple national and local organizations.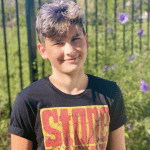 My name is Téa Wagstaff (they/them) and I'm a high school junior from San Diego. I enjoy reading, listening to podcasts, and pretty much any activity where I'm learning something new. This project helped me understand the importance of telling stories about queer history, and how those stories can shape our future.
This episode is a part of the Youspeak Radio project, made possible with support from the Dwight Stuart Youth Fund and California Humanities, a non-profit partner of the National Endowment for the Humanities. Visit www.calhum.org.
Music: "Living Life" by Scott Holmes, Creative Commons licensed (CC BY-NC 4.0) on FreeMusicArchives.