March 23, 2021 – Educators' Webinar – From Mattachine Assimilation to Liberation (1950s-1960s)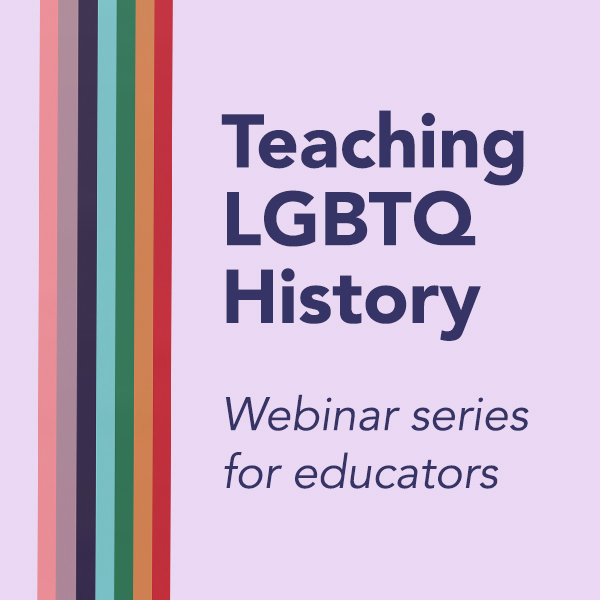 Time
Tuesday March 23, 2021
3:30 PM PDT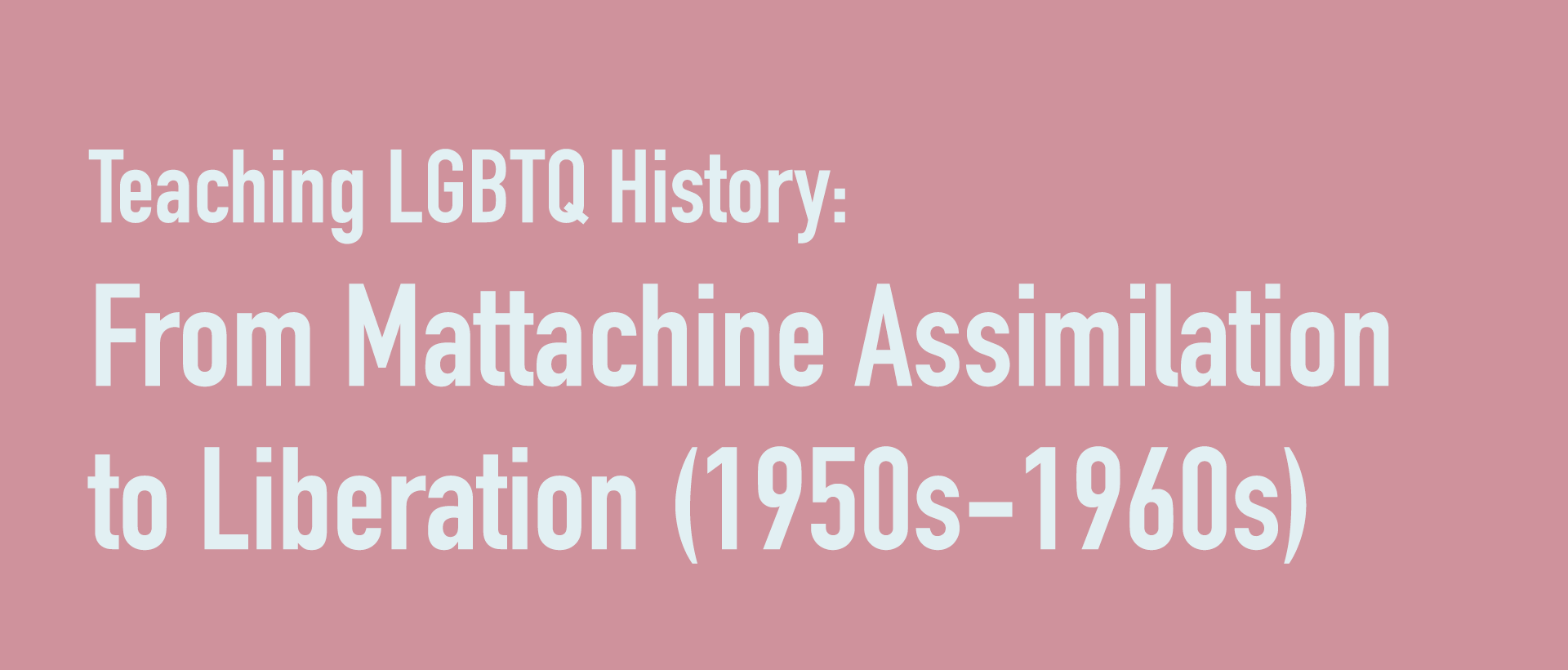 The movement for queer rights has evolved over the decades to include both different facets of our communities and different strategies. In this webinar we will explore some of the roots of the modern queer rights movement in the United States by discussing the work of the Mattachine Society in the 1950's and 1960's and examine the evolution of the queer movements rhetoric from assimilation to liberation. An historian will discuss the academic content of this time period and a teacher-practitioner will share lesson planning ideas about this time period in the U.S. History.
The cost of this one-time webinar is $30. To ensure quality experience, space is limited. Register today to claim a spot!
Facilitators to be announced soon!
This webinar is co-organized by One Institute and Our Family Coalition.

Image credit: Promotional image by One Institute.