March 31, 2021 – Mutual Aid and Collective Formations: What Does an Uprising Doula Do?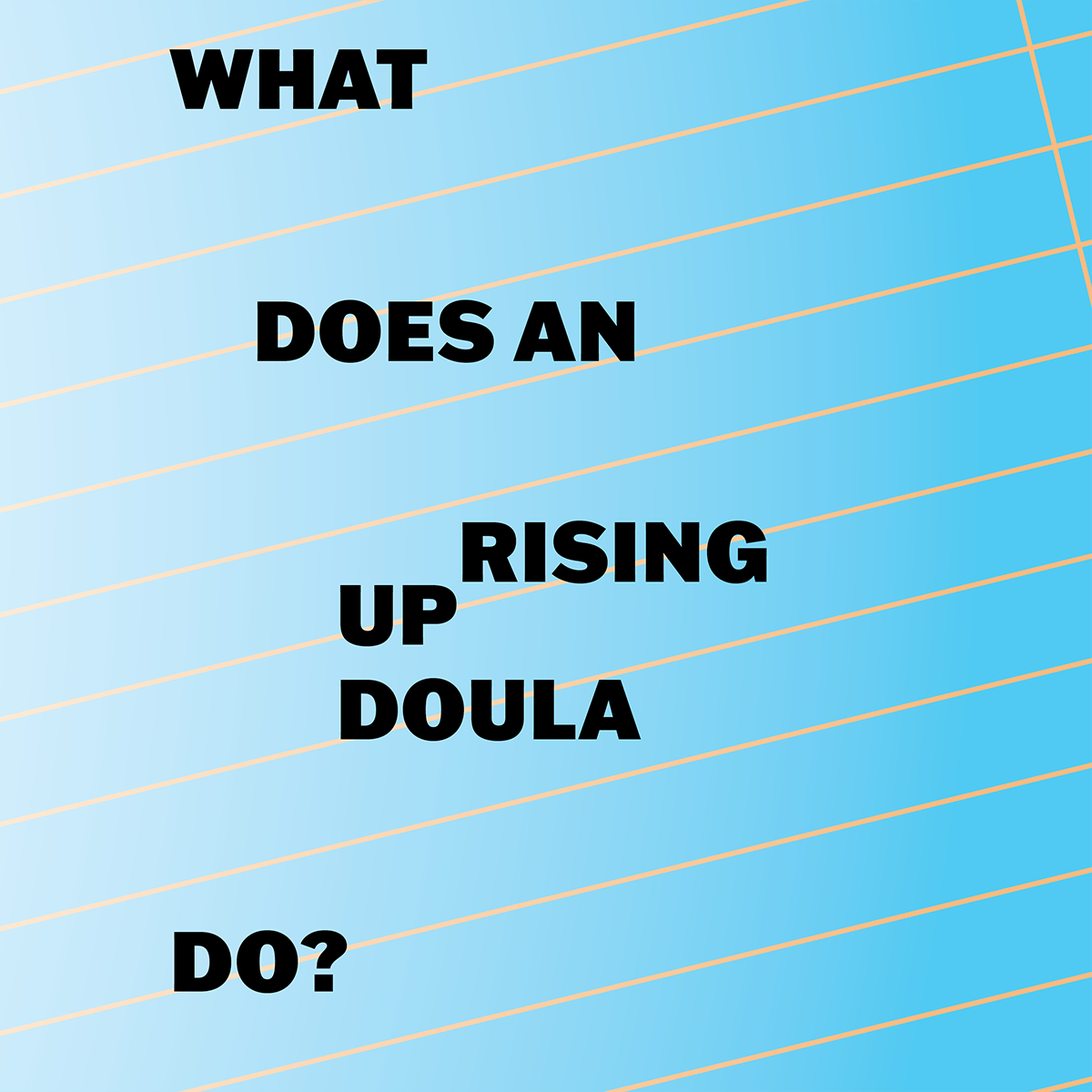 Time
Wed. Mar 31, 2021
5:30pm PT / 7:30 CT / 8:30 ET
Your donation supports programming organized by One Institute like this one.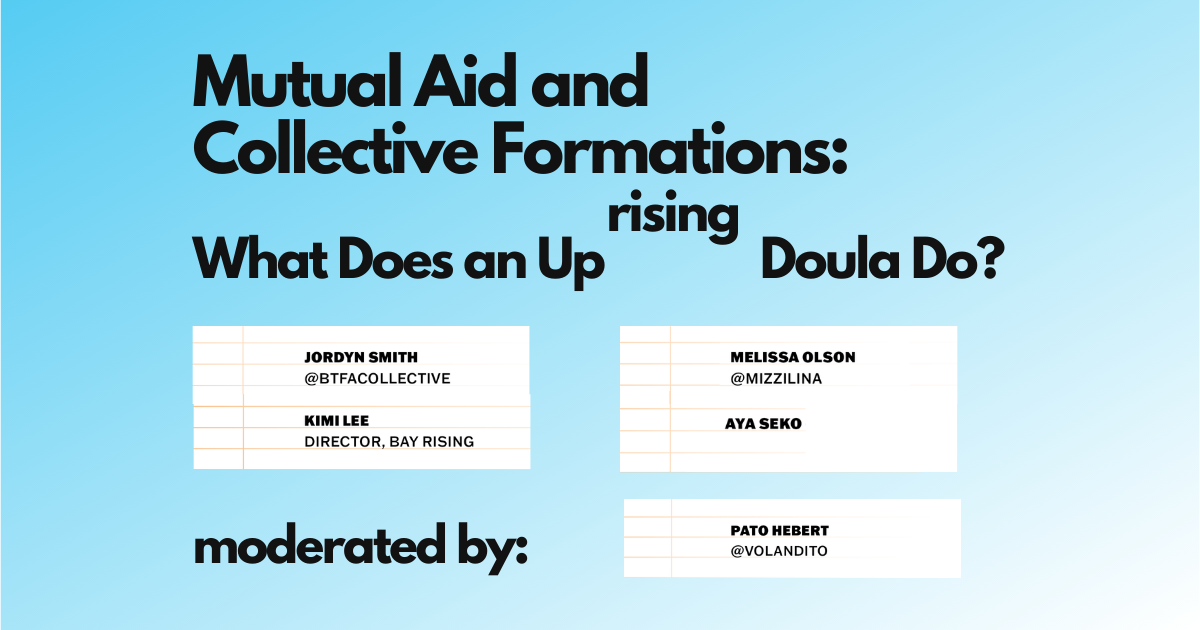 If doulas hold space for others during times of transition, what is needed now, in this turbulent moment of change?
Join us for a roundtable discussion that brings together grassroots activists from across the country to discuss mutual aid, transgender arts organizing, and cross-racial coalition building at the present time. Jordyn Jay, Kimi Lee, Melissa Olson, and Aya Seko each work at different scales and across multiple formations. These four BIPOC women will speak about their experience working on the ground from Minneapolis, Oakland, Los Angeles, and New York and read their contributions to the What Does an Uprising Doula Do? zine. Pato Hebert, an artist, teacher, and organizer based in Los Angeles, will moderate the discussion.
All four speakers contributed to the What Does an Uprising Doula Do? zine, edited by Abdul-Aliy A. Muhammad and Pato Hebert. The Uprising Zine project is created with the What Would an HIV Doula Do? (WWHIVDD) collective, in collaboration with One Institute.
This program is organized based on a partnership between One Institute and NYU's Department of Art & Public Policy. It is part of the Art & Its Publics (link) programming series developed in collaboration with NYU Skirball.
About the Speakers
Pato Hebert is an artist, teacher and organizer. His work explores the aesthetics, ethics and poetics of interconnectedness. He has presented work in galleries, museums and community spaces around the world. He teaches as an Associate Arts Professor and serves as Chair in the Department of Art & Public Policy at Tisch School of the Arts, New York University. He has also worked in HIV prevention initiatives with queer communities of color since 1994. He is a COVID-19 long hauler, living with the impacts of the coronavirus and publicly addressing the pandemic since March of 2020.
Jordyn Jay (she/her), originally from Jacksonville, FL, is an arts advocate and producer based in Brooklyn, NY. She is the Founder and Executive Director of the Black Trans Femmes in the Arts Collective (BTFA). Before founding BTFA, Jordyn earned her Master's degree in Art Politics from NYU Tisch School of the Arts.
Kimi Lee is the Executive Director of Bay Rising. She brings three decades of experience organizing and working with social justice organizations to her role as the Executive Director of Bay Rising. Kimi has organized students with the University of California Student Association and served as field director for the ACLU of Southern California, executive director of the Garment Worker Center, lead organizer of the United Workers Congress, among many other leadership roles. Her first-generation family immigrated to the U.S. from Burma in 1971.
Melissa Olson serves as the Director of Partnerships & Operations at Migizi. Melissa (she/her/hers) is an Indigenous person of mixed Anishinaabe and Euro-American heritage, a tribal citizen of the Minnesota Chippewa Tribe at Leech Lake. For the past several years, Melissa has worked as a writer and producer of independent public media serving as the co-managing editor the MinneCulture program at KFAI Fresh Air Community Radio in Minneapolis. Melissa also worked as a producer for MinneCulture for 2 years producing a number of short stories, and was honored to have been awarded a Page One – Third Place prize from the MN Society for Professional Journalists for her work on a short story called the An Unvarnished, Unholy Tour of Franklin Avenue. Melissa came to work with Migizi Communications on an on-going project to digitize and preserve the Migizi Communications legacy radio archive, a digitization project encompassing 15-plus years of first-in-time radio programming produced by Migizi's First Person Radio.
Aya Seko is currently a member of Color Coded, a collective that centers historically-excluded people in the co-teaching, co-creation, and co-ownership of new technologies. Color Coded work supports and amplifies groups and individuals who are uplifting and sustaining communities of color in Los Angeles and beyond. Aya is currently working with members of Color Coded in exploring ideas of how to revolt at home during the pandemic.
Image: Promotional image by One Institute.