May 8, 2020 – Session 3 – "I don't respond well to doomsday scenarios": Thinking about HIV and COVID-19 Together and Apart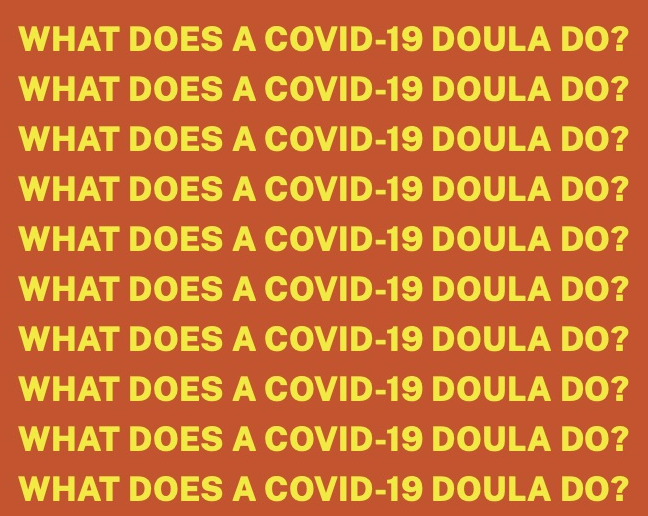 Time
Friday, May 8th
11:00am – 12:00pm (PDT)
2:00pm – 3:00pm (EST)
Your donation of the zine supports the One Institute and the WWHIVDD collective.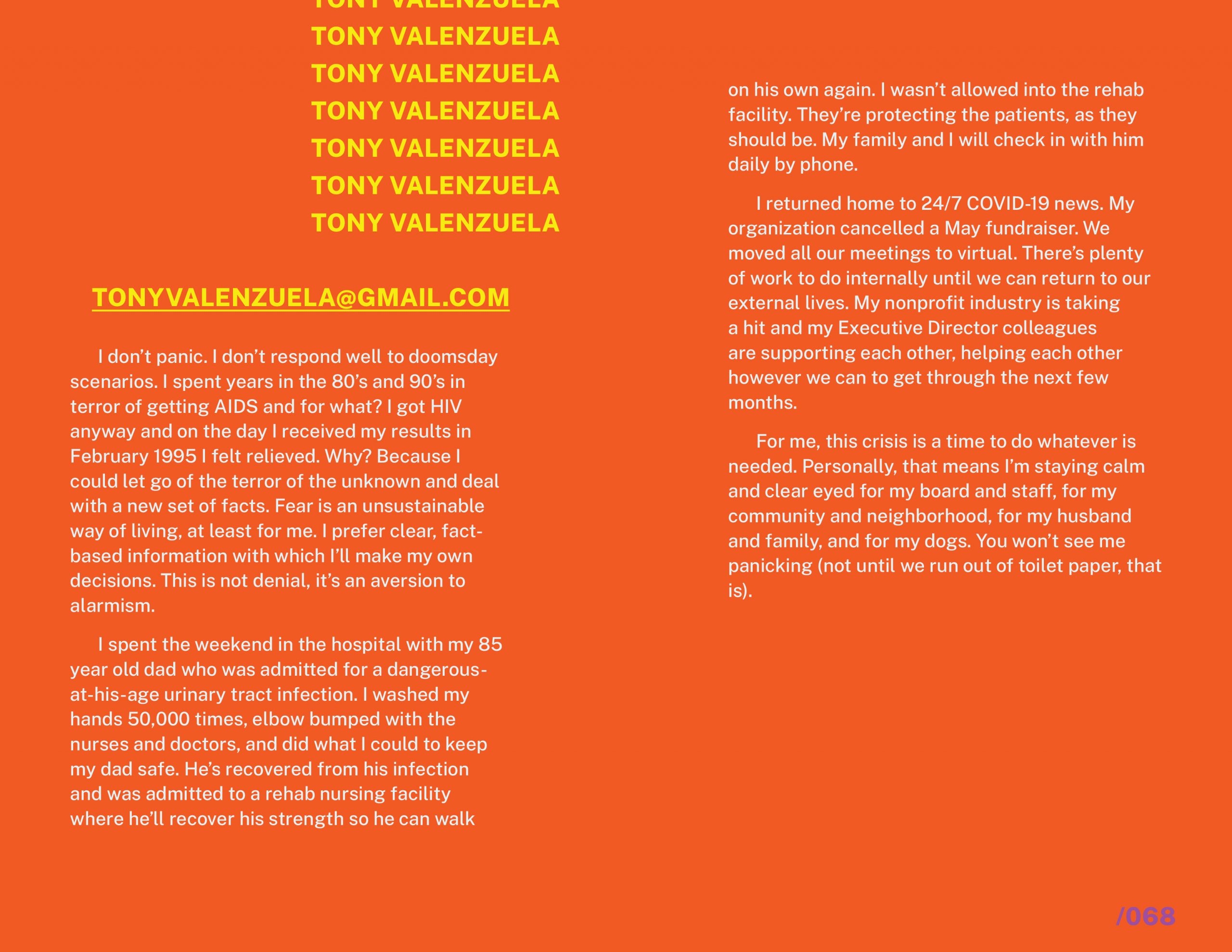 What Does a COVID-19 Doula Do? How Can We Be of Service?
At the heart of the zine is a multi-generational connection through HIV, across viral load and diagnosis. In this brief discussion, Tony Valenzuela  and Alexandra Juhasz will draw upon their roles as cultural producers and activists within the HIV response to talk about the (dis)connections between HIV and COVID-19. Both will talk about living with illness, the role of cultural production, and what they think it means to be of service now. The conversation will be moderated by Theodore (ted) Kerr, co-curator of Metanoia: Transformation through AIDS Archives and Activism.
This is part 3 of 4 virtual activities to celebrate the making of the WHAT DOES A COVID-19 DOULA DO? zine and its community. Join other virtual activities.
Image credits: Zine excerpt from page 68, by Tony Valenzuela.