Periodically Queer Ep. 1 – "In Search of Queer Ancestors" – on Lavender Godzilla
"'Is there anybody else? Am I the only one?' Only to find out, it's stretched back to history."
In the first episode of Periodically Queer, host and producer Umi Hsu unwinds the history and stories behind Lavender Godzilla, the newsletter and magazine published by GAPA, the GLBTQ+ Asian Pacific Alliance (formerly known as the Gay Asian Pacific Alliance). Umi interviews Dino Duazo, editor and co-founder, about what it was like to be a member of GAPA in the late 1980s and 1990s. Dino reflects on how Lavender Godzilla provided diverse perspectives on issues like sexuality, family, and immigration through the lens of the queer Asian experience. 
Speaking with John Silva, a historian and contributing writer of Lavender Godzilla, Umi attempts to trace the ancestry of queer kinship, asking questions like "How can we find us?" John describes one path he found in a historical photograph of a gay ancestor from the Phillippines in a rare book published in 1870.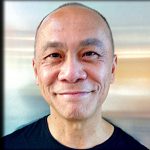 A founding member of GAPA, Dino Duazo has long been involved with GAPA's cultural programs, including GAPA Men's Chorus, GAPA Theatre and Lavender Godzilla. He helped produce Lavender Godzilla during its launch and over extended periods in GAPA's history, recently returning to be Editor of the revived publication once again.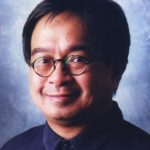 John L. Silva is the Executive Director of the Ortigas Foundation Library in the Philippines, which has an extensive collection of rare Filipiniana books, periodicals, photographs, maps and documents. He is also a writer, a collector of vintage photographs, and author of A Token of Our Friendship.
This episode of Periodically Queer is produced and hosted by Umi Hsu; edited and engineered by Quincy Surasmith. Music by Analog Tara. Research support by Jaime Shearn Coan and Ambika Nuggihalli. Graphic design by Maxwell Fong. Production support by Shei Yu and Fati Zulaikha

This Periodically Queer episode is made possible by a grant for the City of Los Angeles Department of Cultural Affairs.
Image credits: banner image by One Institute; all other images, ONE Archives at the USC Libraries