Issue 13 – How We Learn From History – June 26, 2020
Since our last issue, we have experienced a momentous step in history. In the wake of the recent US Supreme Court ruling that expanded Title VII anti-discrimination employment law to now include sexual orientation and gender identity protection, we must honor this victory in light of the multi-decade and multi-community efforts led by LGBTQ civil rights activist and everyday heroes. This inspired the present issue's theme "How We Learn From History", and a prompt to explore our relationship to the past, and inquire into the many "pasts" of the LGBTQ struggle for liberation.
We are also marching across another anniversary of the Stonewall Uprising this Sunday on June 28. We might ask ourselves: How did we get here today? How much more liberation work is needed? In Issue no.13, we feature intersectional stories and reflections while centering the Black and Brown queer and transgender community. We offer a feature-length documentary on transgender media representation, a provocative documentary short on Stonewall history, a TV drama on the LGBTQ and gender-nonconforming ballroom culture scene in 1980s and 1990s NYC, a poetry anthology evoking the lived experience of QTPOC, and history lessons from a public historian. Our work is not done. We invite you to wrestle with history in this momentous time.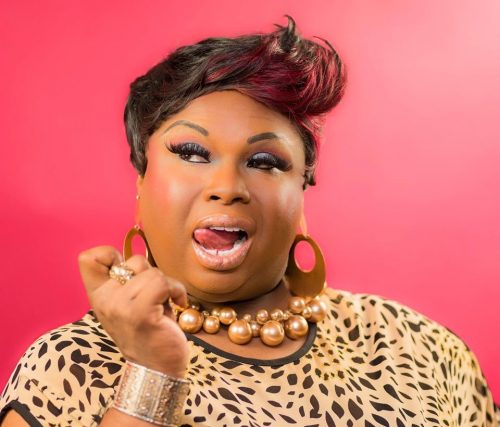 Queer History Trivia Hour: Pride Edition with Miss Barbie-Q (Virtual Event)
I've had so much fun at our Queer History Trivia games, and I'm very excited that the divine Miss Barbie-Q will be hosting the PRIDE edition of this game on Tuesday, 6/30! I know I'll have a blast laughing and learning about the history of the LGBTQ civil rights movement along with you all.
We'll be streaming this event live on Facebook. If you want to compete for prizes, you can purchase tickets to participate in the game.
– Jen Dawson, Director of Development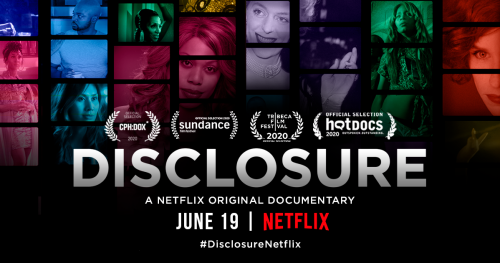 Disclosure (Documentary)
Disclosure is a feature-length documentary about the history of transgender representation on screen, made by an almost entirely trans cast and crew. It includes neglected archival clips of trans people; familiar images of trans lives put into new and powerful contexts; and a bevy of brilliant people who share the role media plays in providing and denying them – as trans people – humanity in their daily lives.
This film contains images from Drag magazine collection at ONE Archives at the USC Libraries.
– Theodore "ted" Kerr, Co-Curator of Metanoia: Transformation through AIDS Archives and Activism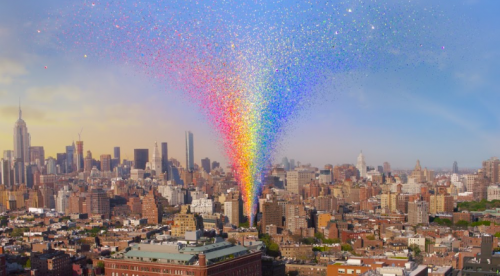 Stonewall Forever (Documentary)
Confronting the ongoing pandemic of anti-Black racism and COVID-19, we recall that Stonewall was a riot led by black and brown trans people, sex workers, and drag queens fighting police brutality. This documentary centers an intergenerational dialogue across trans and queer activists. Revisit the history of Stonewall and the gay liberation movement, as current movements flourish across the country to defund the police and invest in community care.
I was proud to be a story producer on this documentary. Research for this film project was done in part at ONE Archives at the USC Libraries.
– Jeanne Vaccaro, Postdoctoral Fellow, ONE Archives at the USC Libraries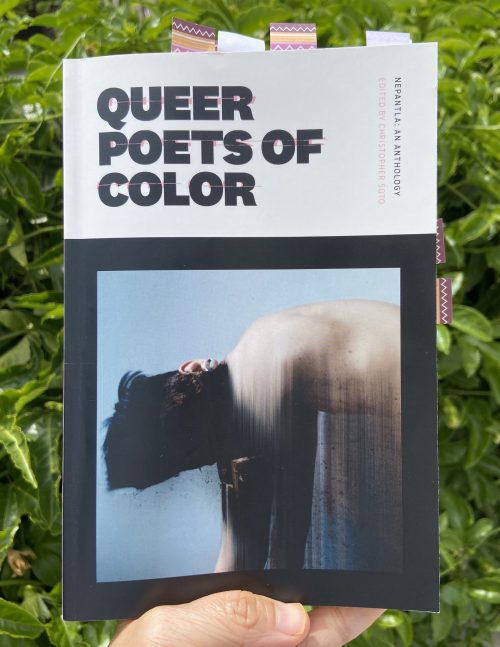 Nepantla: An Anthology for Queer Poets of Color (Book)
I've been looking for ways to reset my mind and give it the expansiveness and resilience that it wants during this time of unrest. Nepantla is an anthology of poems by queer and trans poets of color published in 2018. The anthology's title Nepantla came from Gloria E. Anzalúa's The Bridge We Call Home, alluding to a space of transition that is ever so familiar for intersectionally marginalized subjectivity. In 2013, with support from @LambdaLiterary, Christopher Soto founded a similarly titled online journal with a mission to create a space to recognize and nurture the intellectual and artistic space that centers the intersectional experiences of queer and trans poets of color. ONE Archives at the USC Libraries hosted a launch event of issue two of Nepantla back in 2015.
The 105 poems included in this volume span across 100 years, starting with Langston Hughes' poem from the Harlem Renaissance, through civil-rights-era anthems by Audre Lorde and James Baldwin, to contemporary works from poets such as Robin Coste Lewis, Poet Laureate for the City of Los Angeles, and millennial-generation poets like Ocean Vuong. Across generations, some themes have remained prominent such as police brutality, racial marginalization, and struggles with health and healthcare. Other themes and language around love, community, and identity have evolved over time. All the poems are marked by a trace of precarity present among the experiences of intersectional marginality that transcends time.
Words on a spacious page can be gentle revolutionary lyrics. I read every word. Each time I do so, I allow myself the possibility of a micro change, from leaning into the suffering or being healed from each line and each space, left unspoken.
– Umi Hsu, Director of Content Strategy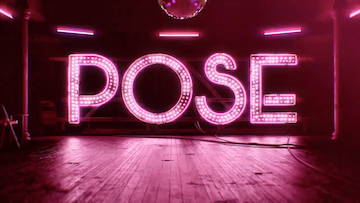 POSE (TV Series)
If you have not yet seen POSE, now is the perfect time. Not only is the second season newly available on Netflix, but the show tackles issues of race, gender, sexuality, and class from within the LGBTQ community. POSE depicts the rise of NYC ballroom culture in the midst of the AIDS epidemic in the late 1980s and early 1990s, and illustrate how Black and Brown queer and transgender people survived, navigated, and lived in those times. My favorite character is Blanca Evangelista, a young Latinx trans woman diagnosed with HIV who becomes the no-nonsense and loving mother of the House of Evangelista.
– Nick Bihr, Education and Outreach Assistant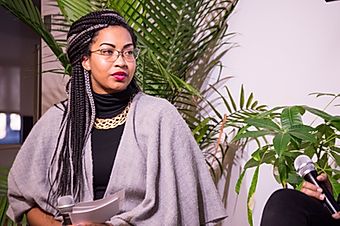 @rachel.cargle (Social Media)
Rachel Cargle is a public academic, writer, and lecturer. I started following her on Instagram a few years ago. Every day, I look forward to reading her insightful and timely content on race, gender, histories, cultural and political systems, and more. By encouraging critical thinking around current and historical topics, Rachel Cargle is "building an intellectual legacy through teaching, storytelling & critical discourse."
– Erik Adamian, Associate Director of Education
Image credits: (1) Headshot provided by Miss Barbie-Q. (2) Courtesy of Netflix. (3) Image courtesy of stonewallforever.org. (4) Cover of Nepantla: An Anthology for Queer Poets of Color. Umi Hsu, Photographer. (5) Title screen for the FX series, POSE. Copyright owner: Brad Falchuk Teley-Vision, Ryan Murhpy Productions, FX Productions, Fox 21 Television Studios, and/or FX. (6) Courtesy of rachelcargle.com.