Issue 4 – How We Hold Space for Each Other – April 9, 2020
In Issue 4, we share recommendations that center the theme of staying uplifted and creating space and comfort for one another during this time. The queer community is global. This feeling of vastness makes us feel more connected to one another. We offer two film recommendations with an international perspective, music from a Japanese-British singer, and the Queering the Map project, recommended by One Institute's Board Member May Haduong.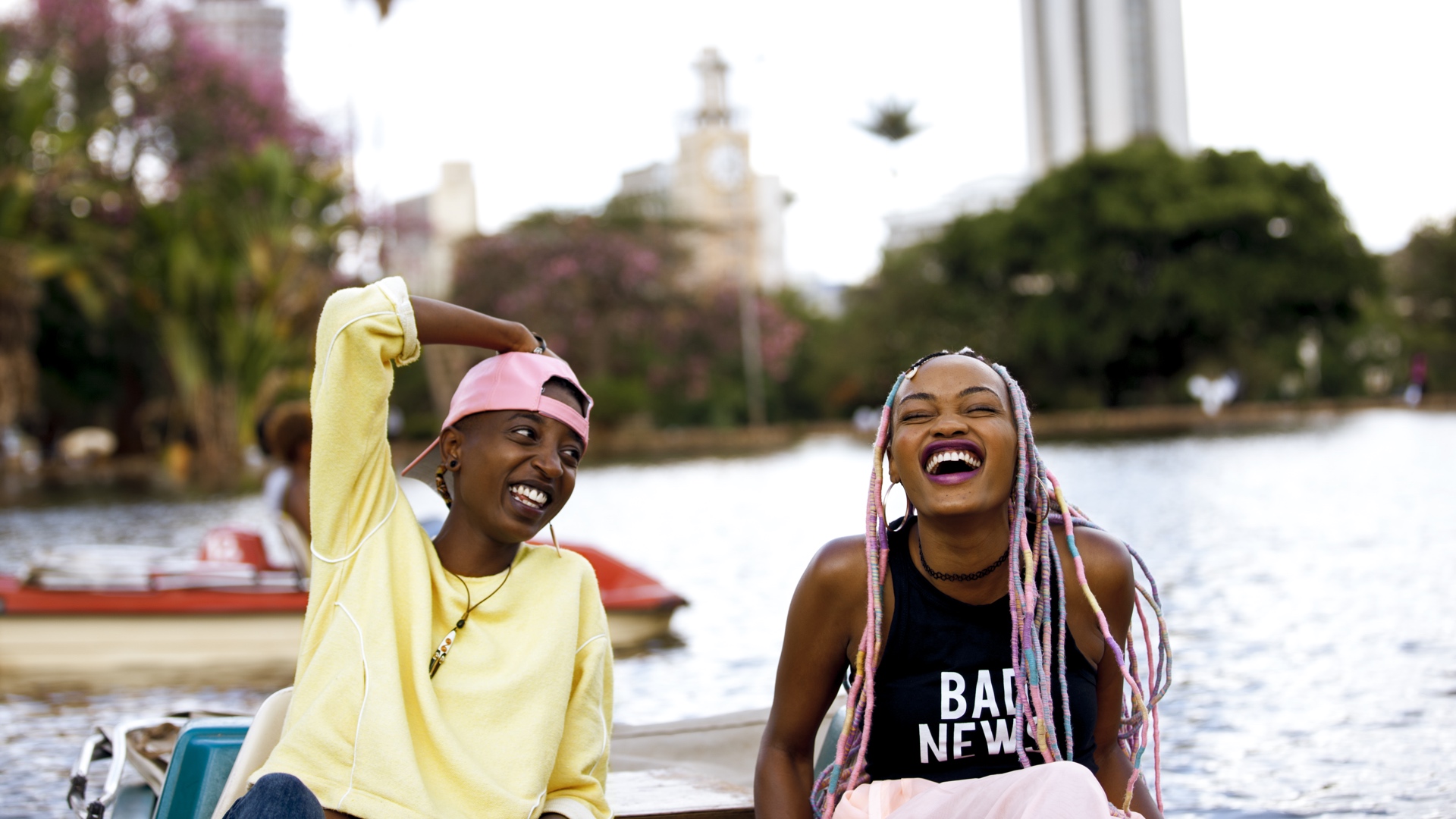 Rafiki (Film)
Rafiki is a love story that follows two teenage girls growing up in conservative Nairobi, Kenya, whose fathers are rival politicians. The film is not only a work of art that captures the intensity and beauty of first queer love, it also has led an important push for social change in Kenya, where same-sex relations are a felony and LGBTQ people suffer severe discrimination and violence (also depicted in the film).
The Kenyan Film Classification Board originally asked the writer/director, Wanuri Kahiu, to change the ending, as it was "too hopeful and positive." When the writer/director refused, the Film Board banned the film, citing "the clear intent to promote lesbianism." Kahiu sued, and in a victory for LGBTQ rights, the ban was reversed. The first showing in Nairobi sold out.
– Jen Dawson, Director of Development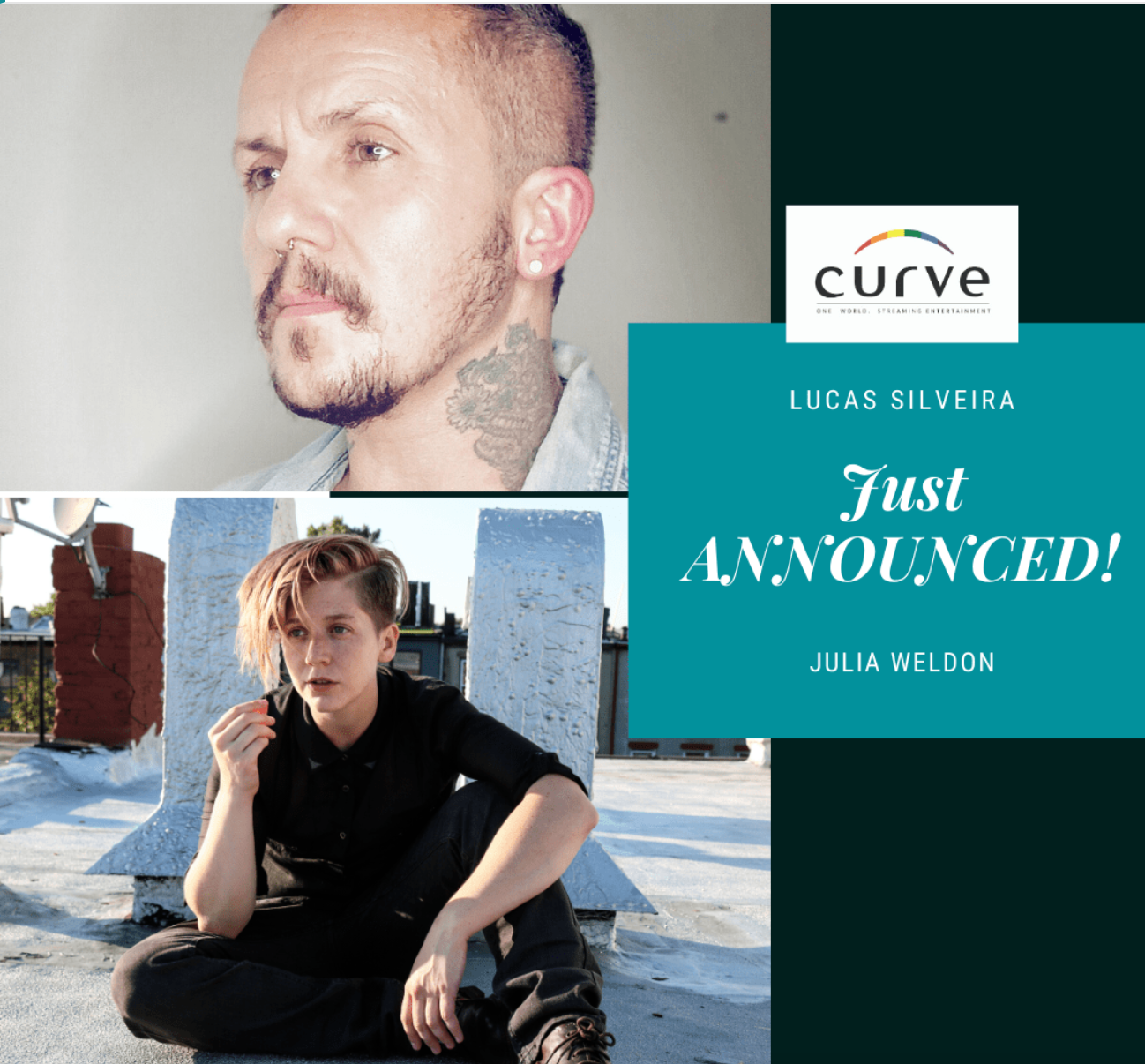 Curve Magazine Virtual Festival (Event)
Like many in Generation X, Curve was my coming out magazine. I picked up my first copy at Lambda Rising in Washington, DC. Reading about my lesbian community on those glossy pages (with those fabulous photos!) made me feel at home. Now that I am at home during #Queerantine, I am thrilled that Curve has launched its Virtual Festival! Many of the events are free; some are ticketed, on a sliding scale. I'll be tuning in and I hope you will be, too.
Both the ONE Archives at the USC Libraries and the June L. Mazer Lesbian Archives contain many back issues of Curve Magazine. For more up-to-date lesbian news, you can visit Curve online!
– Jennifer C. Gregg, Executive Director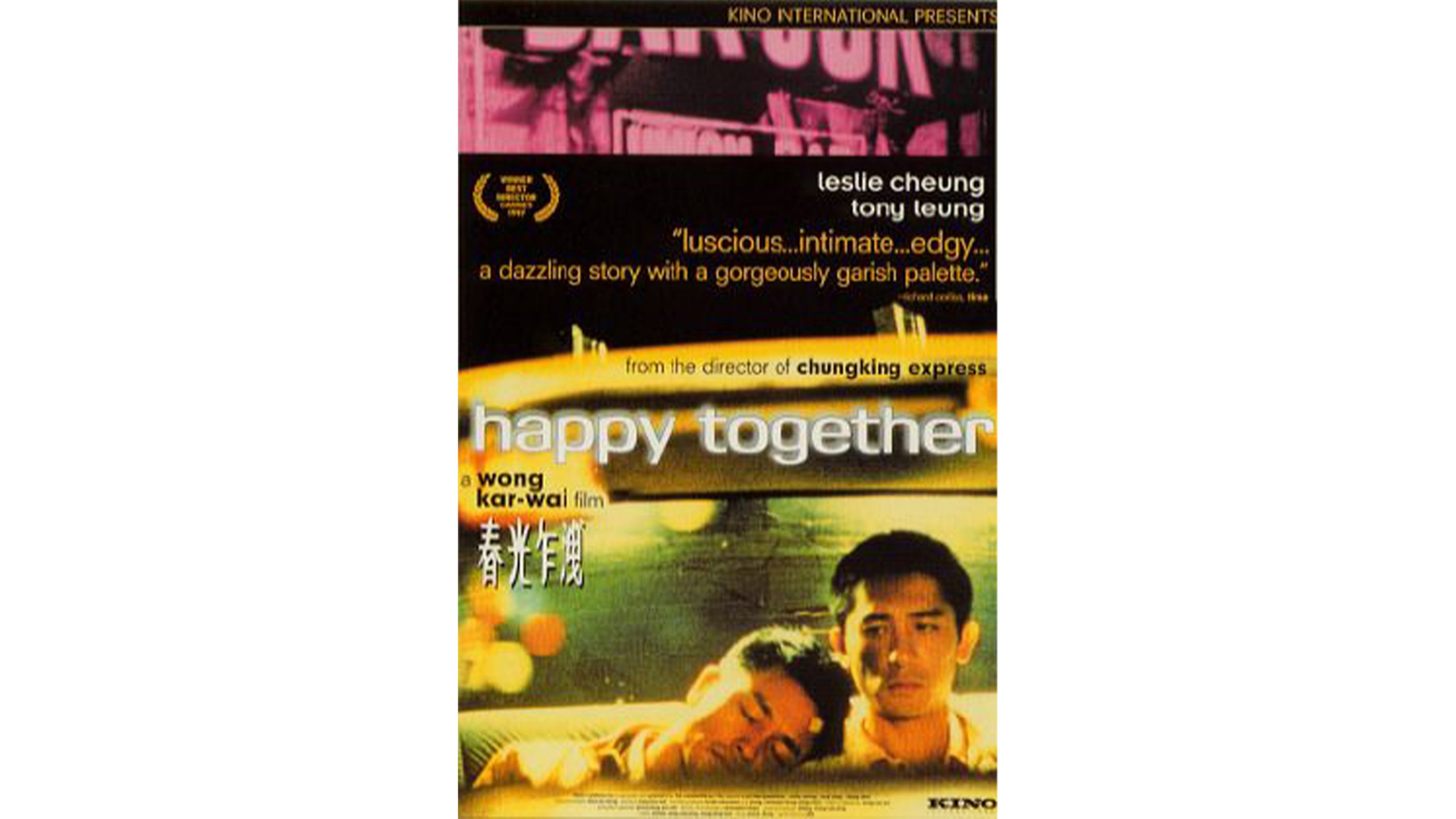 Happy Together (Film)
If you want bittersweet romance and stunning visuals, make Wong Kar-Wai's Happy Together your next watch. The 1997 Cannes Best Director prize winner explores the increasingly strained relationship between two queer Hong Kong expats (Tony Leung and Leslie Cheung) living in Argentina. Let yourself get lost in steamy tango bars, breathtaking landscapes, and excellent performances from BIPOC (Black, Indigenous, People of Color) leads. And, as a bonus, it's available to watch for free to Los Angeles Public Library cardholders via the streaming service Kanopy!
This month marks the 17th anniversary of Leslie Cheung's suicide. He was one of Hong Kong's biggest stars and one of the only visible LGBTQ performers working in East Asia at that time.
– Nateene Diu, Exhibitions and Gallery Administrator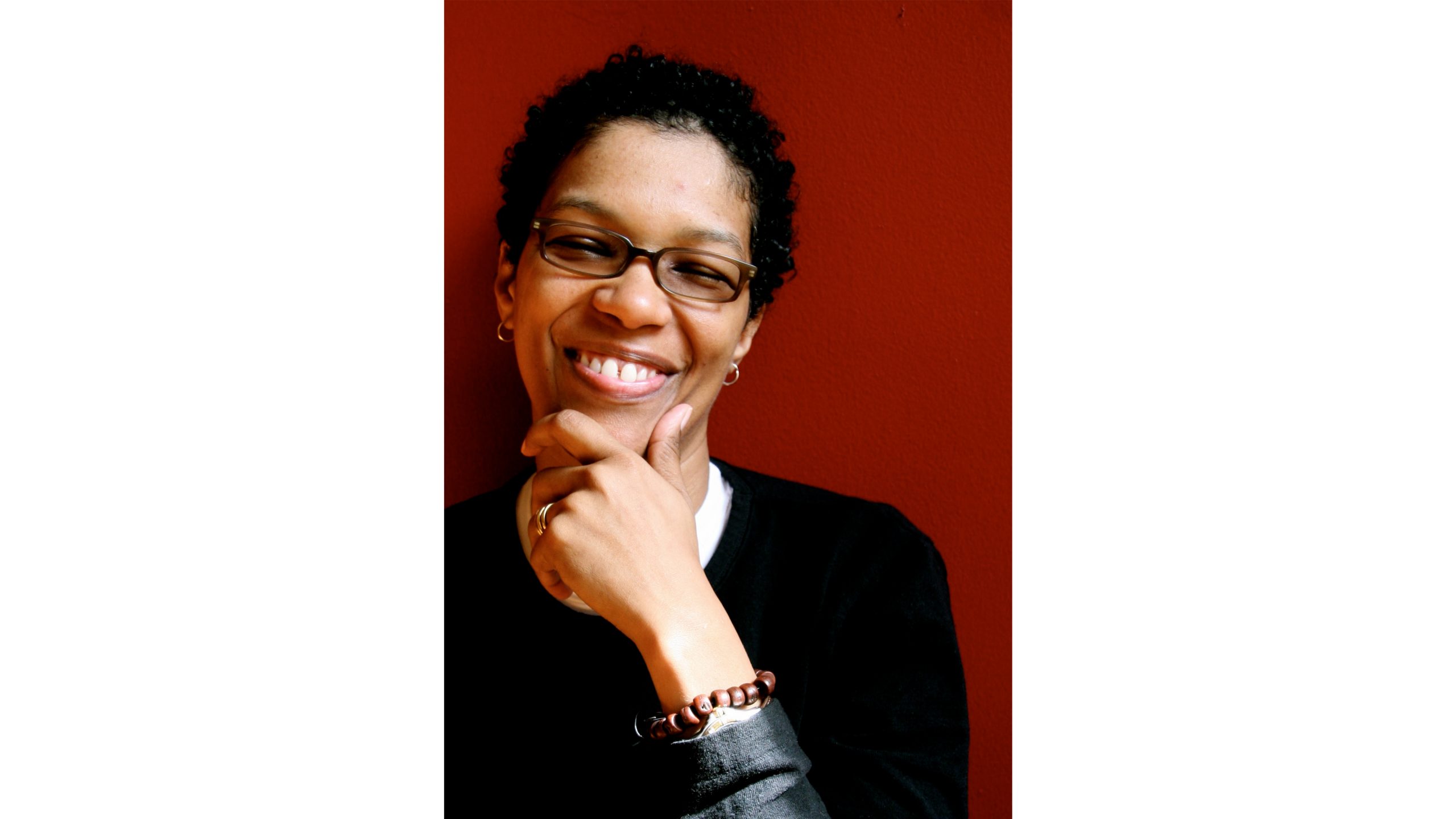 On Being Episode with angel Kyodo williams (Podcast)
On days when I seek wisdom and possibilities beyond what's presented to me, I turn to On Being, a podcast series produced by Krista Tippett. Each episode of On Being features an interview with a guest, exploring the deep humanity and immensity of our lives. Tippett has interviewed a number of LGBTQ guests ranging from literary scholar Joy Ladin, Irish theologian and poet Pádraig Ó Tuama, poet Mary Oliver, Zen priest angel Kyodo williams, and more.
The On Being episode featuring angel Kyodo williams is one of my favorites. Reverend williams is a Zen priest and the second black woman recognized as a teacher in the Japanese Zen lineage. She is the founder of Transformative Change, a center that supports the spiritual growth of change agents and activists working in social justice. I love the way Reverend williams defines love as ""the spaciousness within ourselves to allow others to be as they are,"" after bell hooks. She shares her lessons on living fearlessly and spiritual insights on social healing through her life experience as a Black lesbian and a Zen priest.
I've listened to and been moved by this episode multiple times, and look forward to a conversation about this anytime.
– Umi Hsu, Director of Content Strategy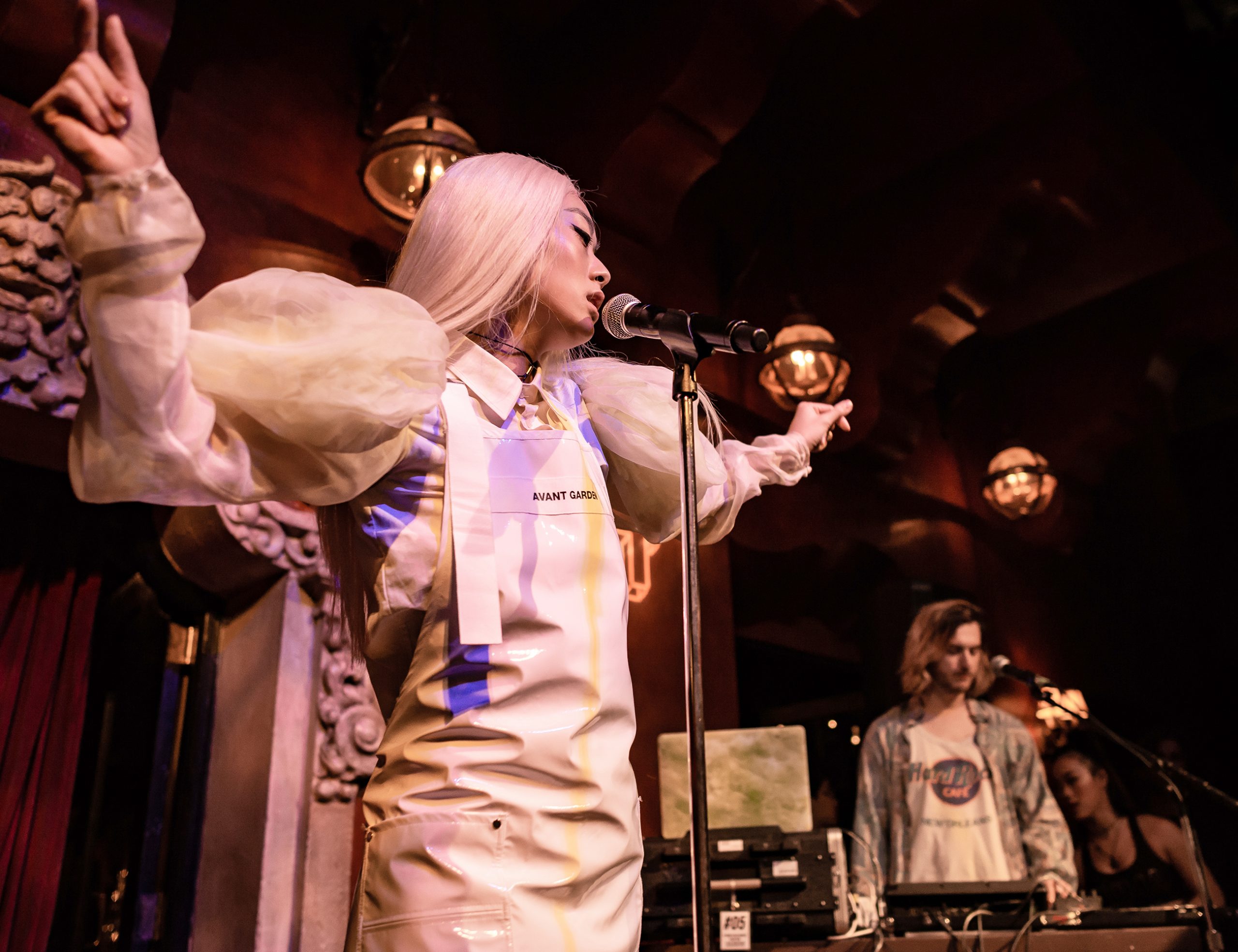 Rina Sawayama (Music)
Rina Sawayama's magic is a glistening mixture of electric-R&B-cyberpunk-hyperpop paired with lustrous aesthetics blasting into the future of pop. The Japanese-British singer, songwriter, and model's debut mini-album was released in 2017, and her first full-length studio album entitled Sawayama will drop next Friday on April 17.
Rina's sugary pansexual/bisexual anthem "Cherry" is a personal favorite on my queer sounds playlist. Her latest single "Chosen Family" is a timely, sympathetic, and celebratory affirmation of what family can mean to queer folks — a comforting song for me these days. Other bops include "Comme Des Garçons," "Cyber Stockholm syndrome" and "STFU!"
– Erik Adamian, Associate Director of Education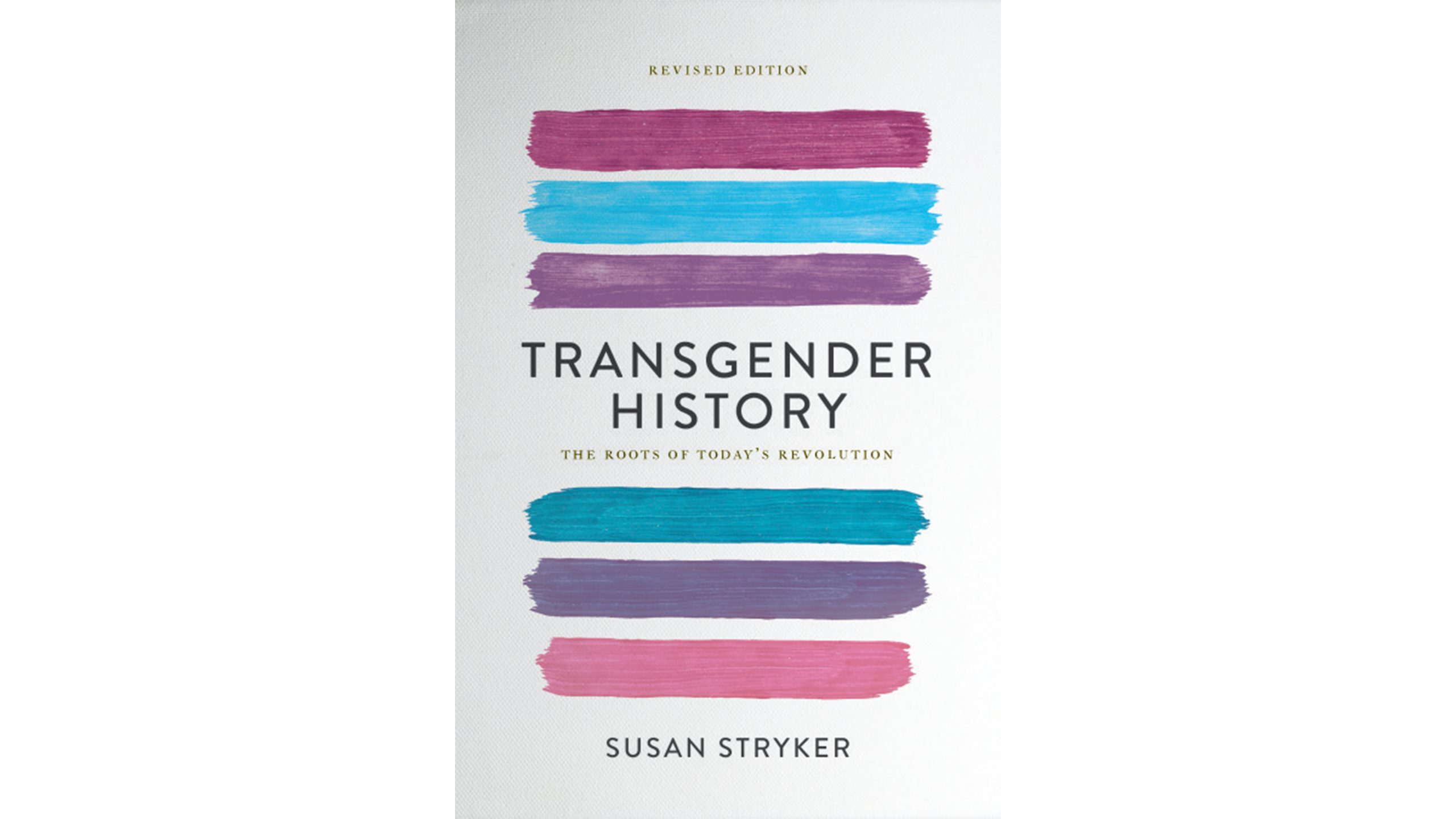 Transgender History: The Roots of Today's Revolution by Susan Stryker (Book)
Transgender History: The Roots of Today's Revolution by Susan Stryker offers a concise overview of American transgender history from the mid-1900s to today. Coming in at less than 200 pages, this book is a quick read and you'll finish the book with a greater understanding about the developments, setbacks, and changes that the transgender community has experienced and fought for. Reed Erickson, a trans man and philanthropist, is featured prominently in chapter three. Erickson was a patron of the ONE Institute (now known as the One Institute) and his papers reside at the ONE Archives at the USC Libraries.
Susan Stryker is a professor, Emmy-winning filmmaker, author, and one of the world's preeminent scholars of gender & sexuality studies. She has done research at ONE Archives at the USC libraries. The Dansky Papers at ONE Archives contains a photograph of Stryker from the "Outspoken: Oral History from LGBTQ Pioneers" project.
– Nick Bihr, Education and Outreach Assistant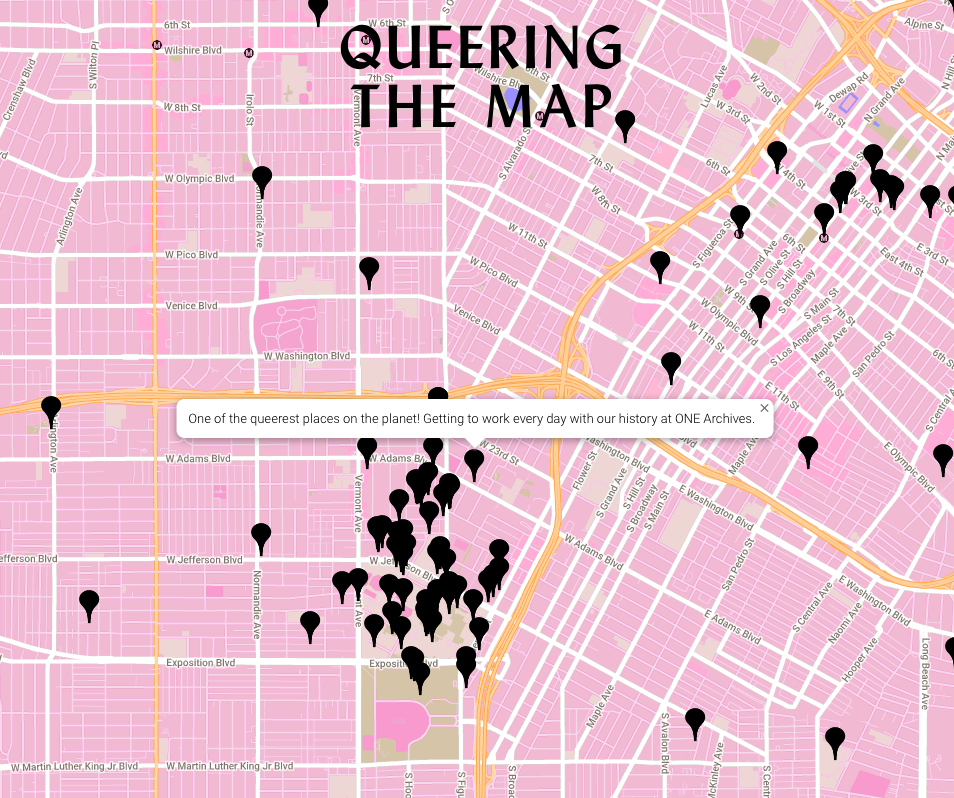 Queering the Map (Website)
In a time when travel and places outside of home seem ephemeral to our daily existence, maps provide an indelible reminder of the physicality of land, space, and memory. "Queering the Map is a community-generated mapping project that geo-locates queer moments, memories, and histories in relation to physical space."
With the limitations of social distancing, I find myself lingering on familiar streets, adding my own histories, and traveling to distant locales to peek into the lives of others. In the mark over North Pacific Ocean, a lover's note to another remarks: "I would swim across this for you." Not far from this spot, another post says, "no it's okay you don't have to– i mean swimming across the north pacific ocean takes a while you could just fly over it i wouldn't mind." These sweet and irreverent markings keep me coming back.
With thousands of posts, outside of old haunts of my own, I rarely visit the same place twice. I prefer to float over markings, taking solace in all of the queer love, pain, and joy this world has to offer. In these difficult times, Queering the Map offers the promise of making new memories, even within the confines of our homes.
Side note: The entry for the ONE Archives at the USC Libraries in Queering the Map lists the Archives as: "One of the queerest places on the planet."
– May Hong HaDuong, One Institute Board Member
Image credits: (1) Image courtesy of Film Movement. (2) Image courtesy of Curve Magazine. (3) Film poster for Happy Together. Copyright is believed to belong to the distributor of the film, the publisher of the film or the graphic artist. (4) Author, activist and Zen Priest, angel Kyodo williams, courtesy of angel Kyodo williams. Bethanie Hines, Photographer. (5) Rina Sawayama performing at School Night at Bardot Hollywood in Los Angeles, California, 2018. Justin Higuchi, Photographer. (6) Book cover of Transgender History, second edition. (7) Screenshot from queeringthemap.com.