Issue 6 – How We Care for Each Other – April 23, 2020
In Issue 6, titled "How We Care For Each Other," we center on theme of community care and support. In face of hardships and challenges, the LGBTQ community has always found a way to provide care for one another. We share an array of recommendations for queer (and queer-adjacent) pop culture, LA history, and publications, including a book recommendation from our Board Member Chiedu Egbuniwe. We offer you a healthy dose of magical realism, book haven, pocket guide on collective care, late 1980s TV sassiness, queer SWANA art, strong queer protagonists, and much friendship.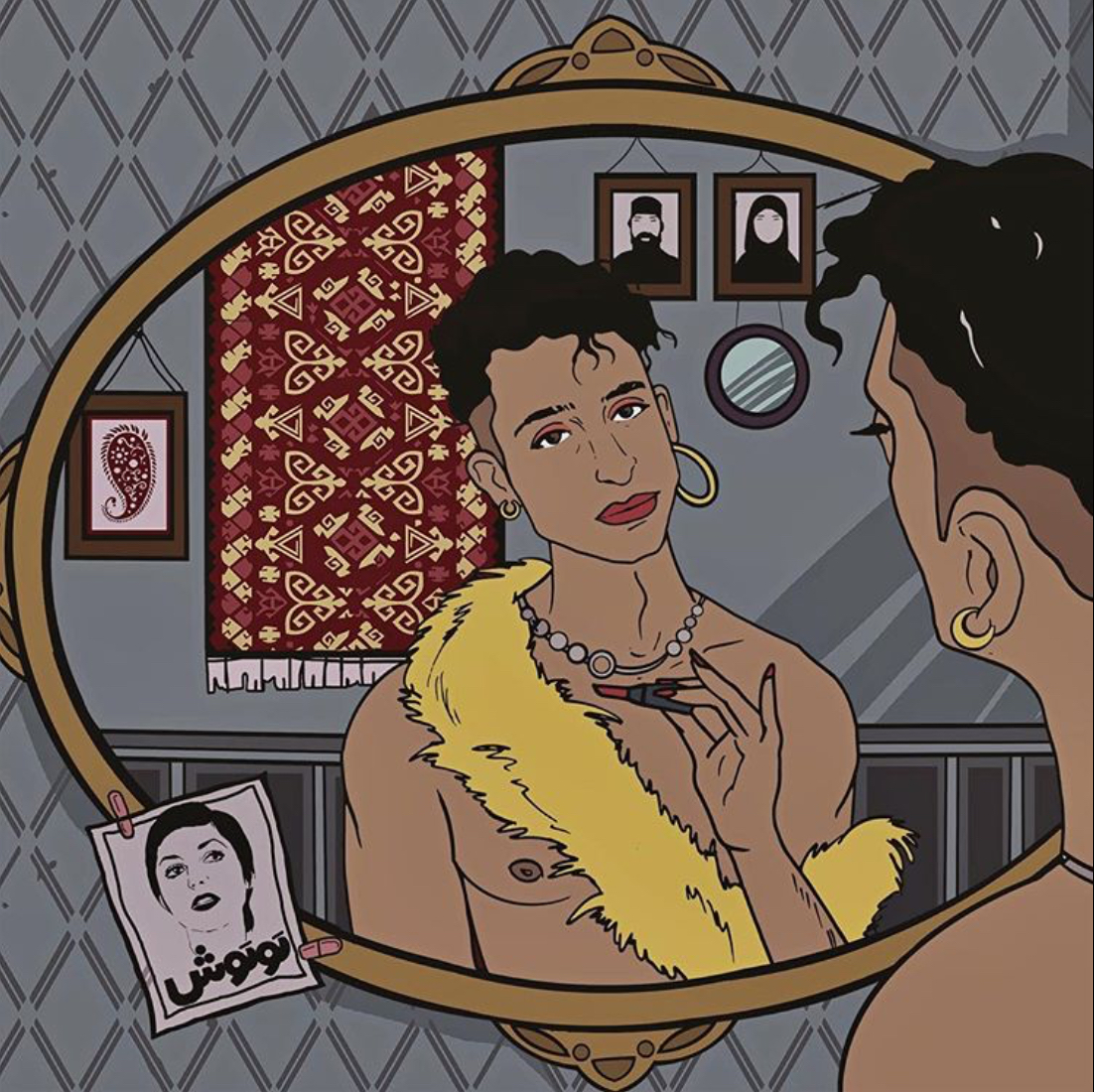 This anonymous Arab artist has created a rare social media sanctuary for queer SWANA (Southwest Asia and North Africa) aesthetics, imagination, and celebration. I love visiting the page to indulge in the mesmerizing visuals and to feel affirmed within my identities. Check it out!
One of my favorite SWANA items to show off when I'm giving tours of the ONE Archives at USC Libraries is the collection of Homan, a magazine documenting Iranian LGBTQ experiences.
– Erik Adamian, Associate Director of Education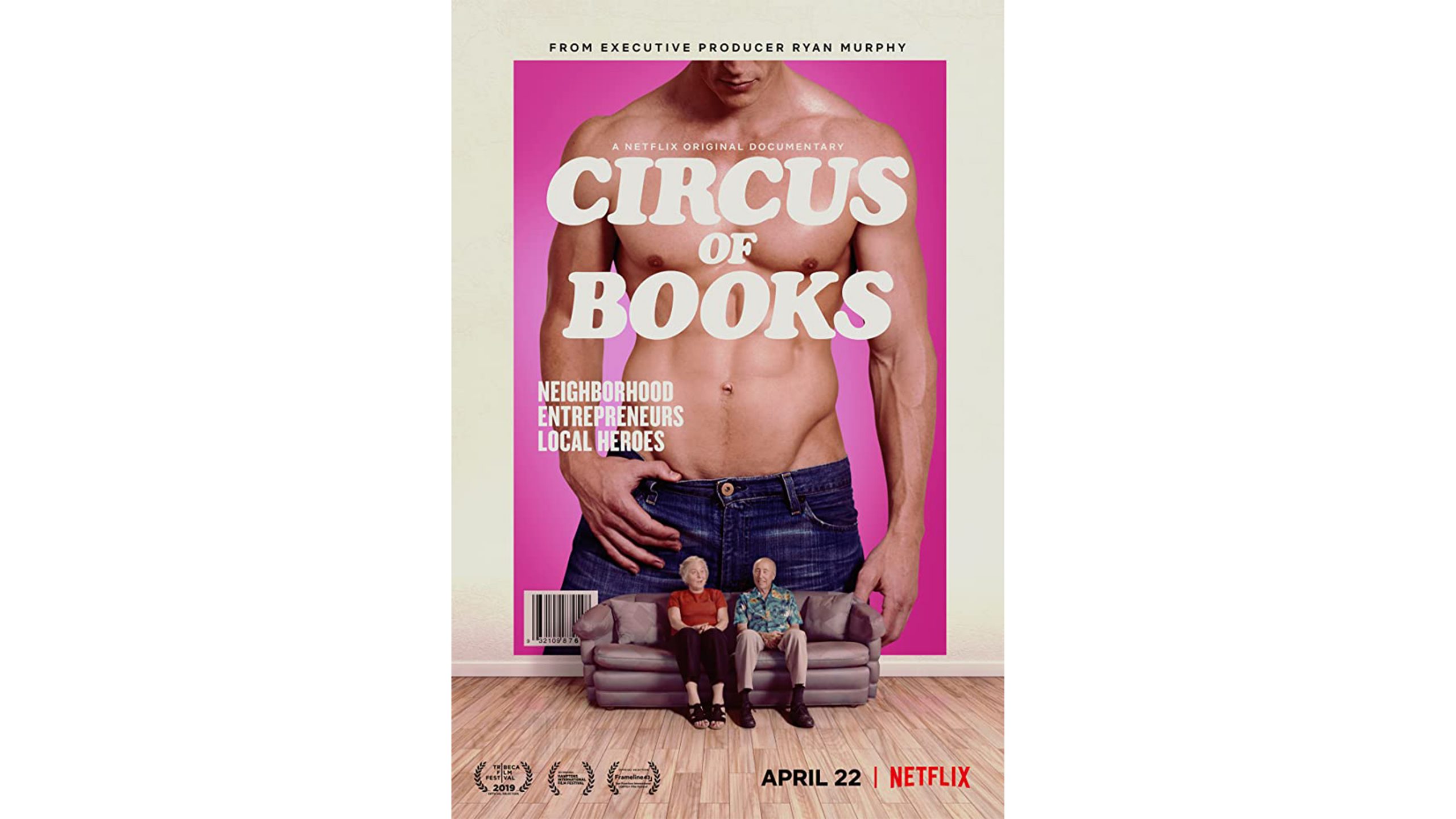 Circus of Books (Film)
Circus of Books was a West Hollywood institution. The documentary is about the store, also titled Circus of Books. The Los Angeles premiere was at OutFest in 2019. Described at the OutFest opening: "Within the pantheon of essential landmarks in the history of queer Los Angeles, there never has been nor will there ever be another place as singular and iconic as the legendary Circus of Books: the brick-and-mortar gay erotica emporium, cruising hotspot haven, and unofficial community center on West Hollywood's Santa Monica Boulevard and on Sunset in Silver Lake." The film is now available on Netflix starting April 22.
Thanks to proprietors Karen and Barry Mason for their support of the LGBTQ community; and to filmmaker, Rachel Mason, for capturing our queer history. The Masons contributed collections to ONE Archives at the USC Libraries, which include many memories of Circus of Books.
– Jennifer C. Gregg, Executive Director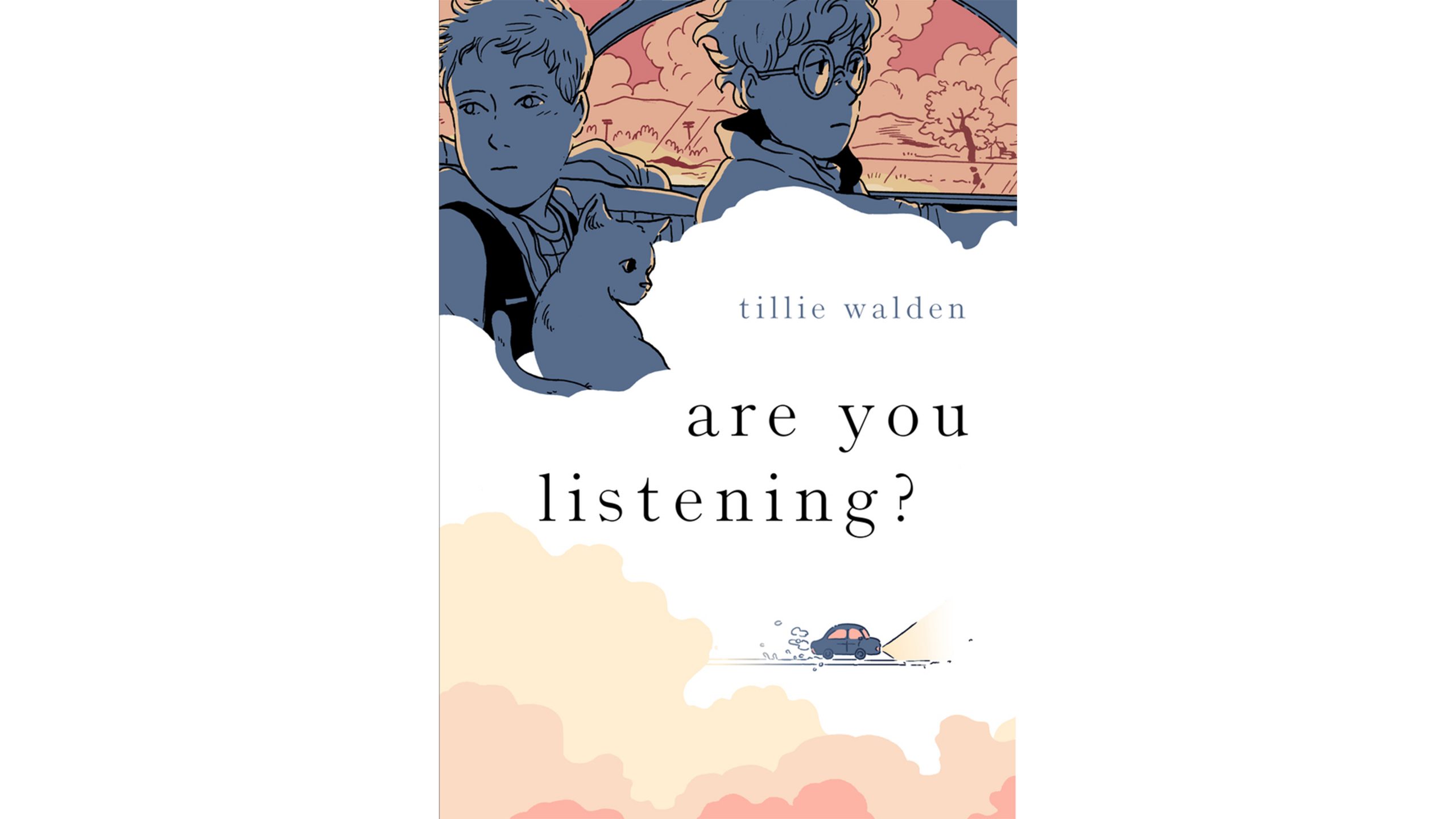 Are You Listening? (Graphic Novel)
"Everyone, everything has the potential for magic. You just gotta be standing somewhere in the world and in the body that lets you see it." This gorgeous graphic novel is magical realism done right. The story centers on two queer women who connect and help each other process trauma against the backdrop of a surreal and slightly supernatural West Texas road trip. Also, the story heavily features a magical cat. I strongly believe that the world can always benefit from more magical cats.
[CONTENT WARNING: mentions of sexual assault]
– Nateene Diu, Exhibitions and Gallery Administrator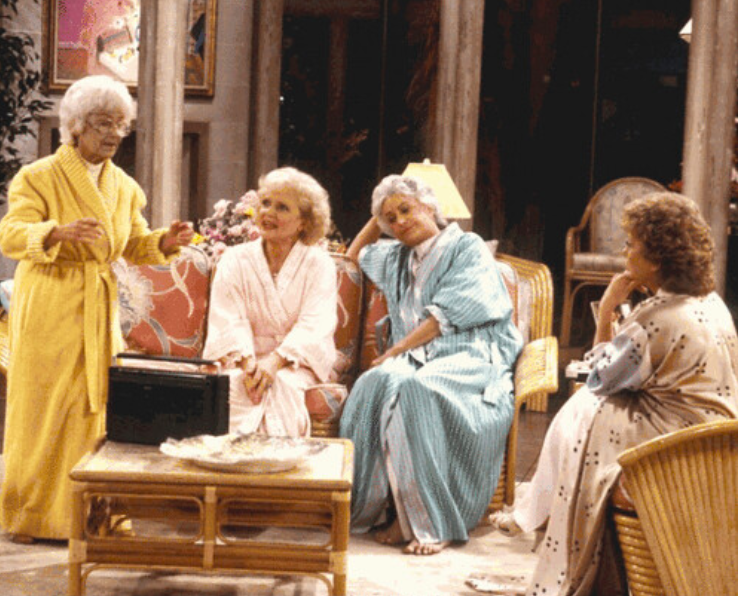 The Golden Girls (TV)
While I'm not able to see my friends right now due to social distancing protocols, I can invite four of my oldest friends into my living room every night: Dorothy, Blanche, Rose, and Sophia. There's a reason beyond the flowing 80's fashions, deadpan delivery, and witty quips that these queens have sashayed their way into the collective queer consciousness: the show was remarkably progressive for its time and holds up well even 30 years later.
One of my favorite episodes is "Isn't it Romantic?" in season 2, when Dorothy's lesbian pal Jean comes to visit and develops a crush on Rose (bringing a whole new meaning to the phrase, "Friend of Dorothy"). The episode won an award from the Alliance of Gay and Lesbian Artists (AGLA) for its sympathetic portrayal of a lesbian character, and Bea Arthur (Dorothy) and Estelle Getty (Sophia) even performed a skit at the awards gala! The AGLA records are held at the ONE Archives at the USC Libraries.
– Jen Dawson, Director of Development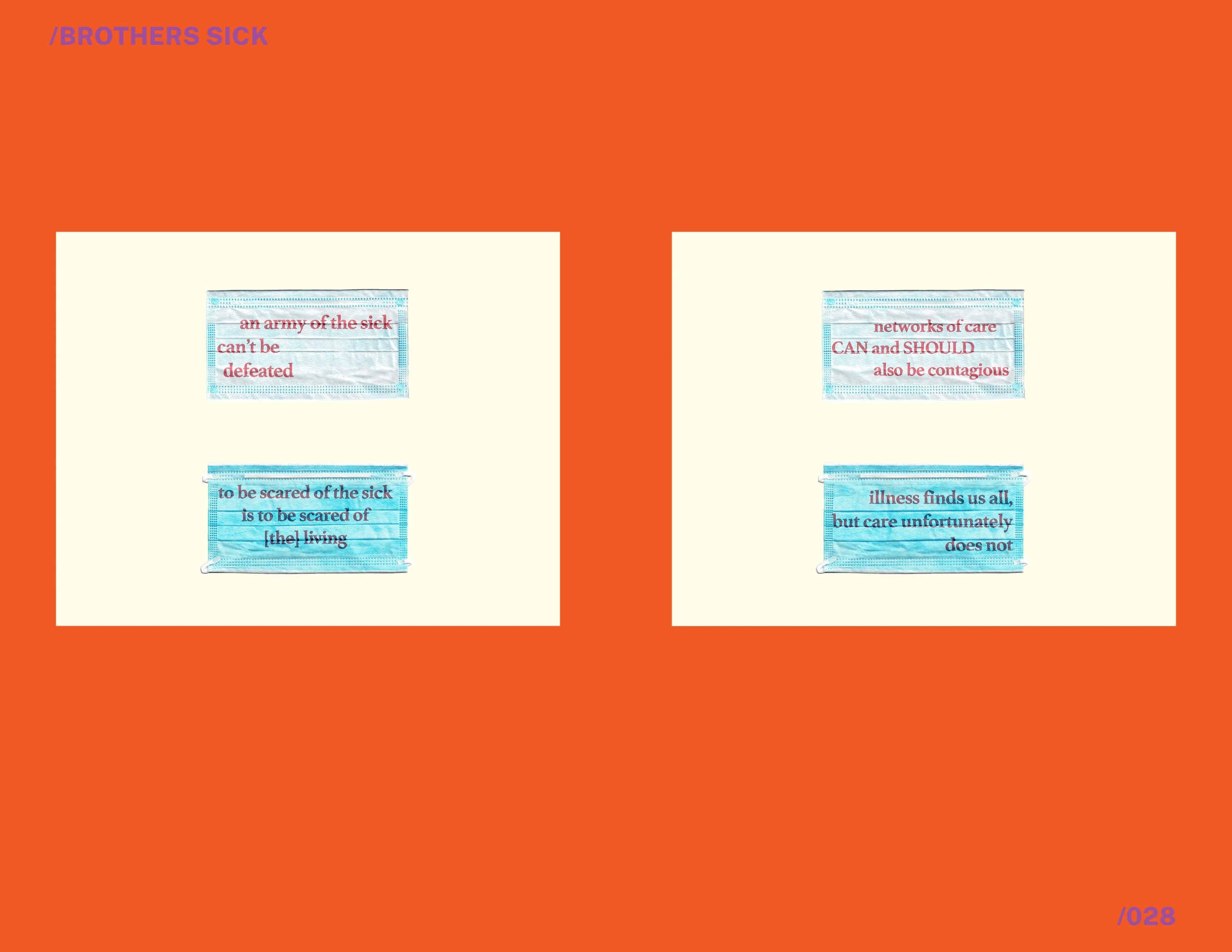 WHAT A COVID-19 DOULA DO? (Zine)
How do we respect and care for each other? How do we keep calm? Seeing profound suffering, I've been wondering just how the experience of COVID-19 can transform the human society when social systems reveal their cracks; and how it can inspire communities to rebuild an ecology of collective care and mutual aid. This emergent transformative spirit is not so different from what I've learned from our exhibition Metanoia: Transformation through AIDS Archives and Activism.
I'm deeply honored to produce and contribute to the WHAT DOES A COVID-19 DOULA DO? zine project. This zine is compiled and edited by the Metanoia curators, members of the What Would A HIV Doula Do? (WWHIVDD) collective. With provocative words, images, graphics, and digital media meditations, this zine presents thoughtful reflections on the notion of care and healing from a community of 26 artists, curators, historians, and activists.
With 73 pages, this digital zine is a pocket guide for helping us become fuller human beings at a time when the humanity and value of life is questioned. More than a document, it also conjures and creates a community during social distancing. Download it, give it a read, and join us on Thursday April 30 for a day of virtual activities celebrating the zine and its community.
– Umi Hsu, Director of Content Strategy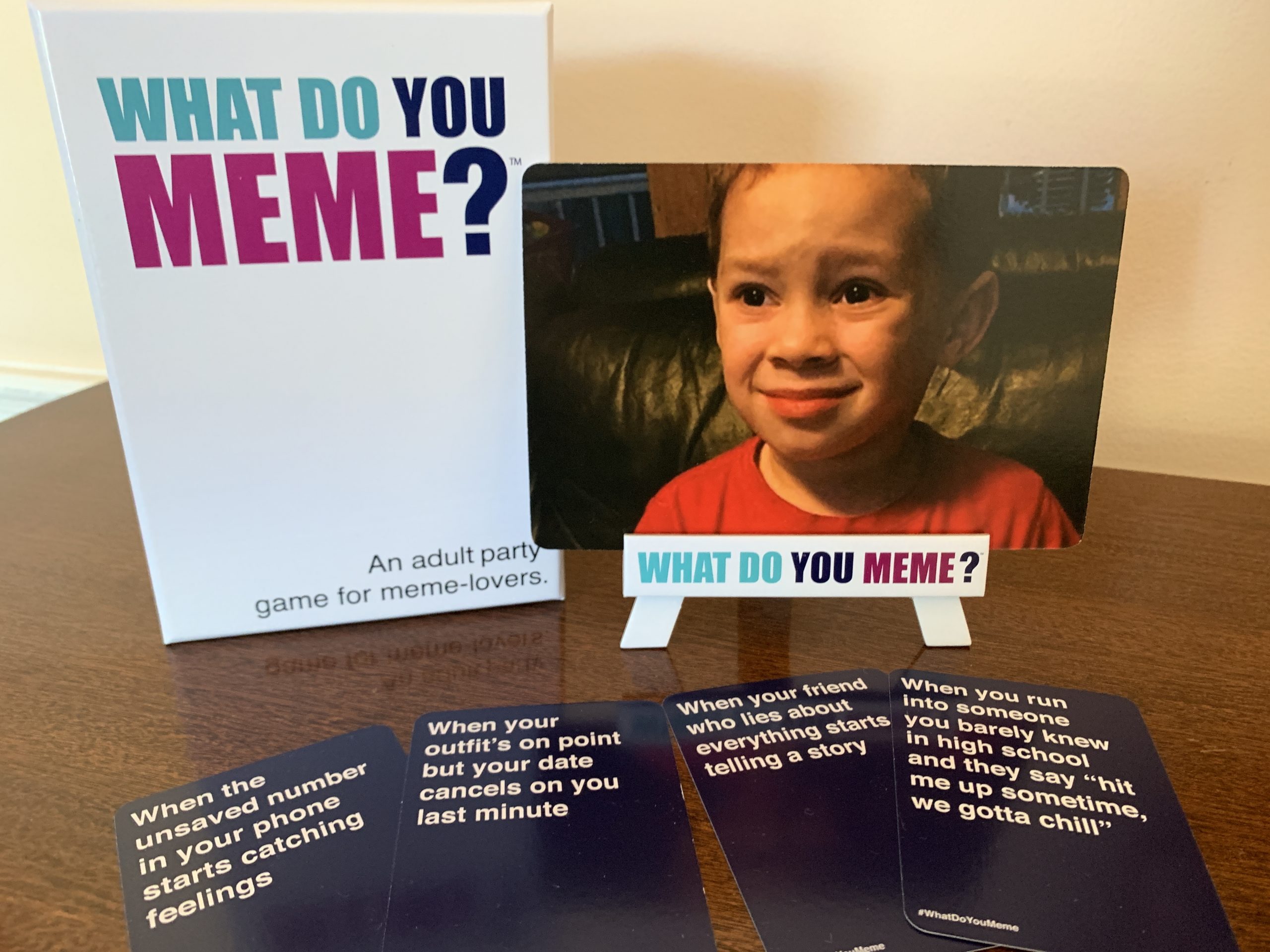 What Do You Meme? (Game)
What Do You Meme? is a great game for those that want to laugh and reminisce about some of the many memes that have blessed our lives these past few years. It works similarly to Cards Against Humanity, except the goal is to marry the best caption to the meme card that is drawn. This is a great game to play with family or friends that you're quarantined with!
– Nick Bihr, Education and Outreach Assistant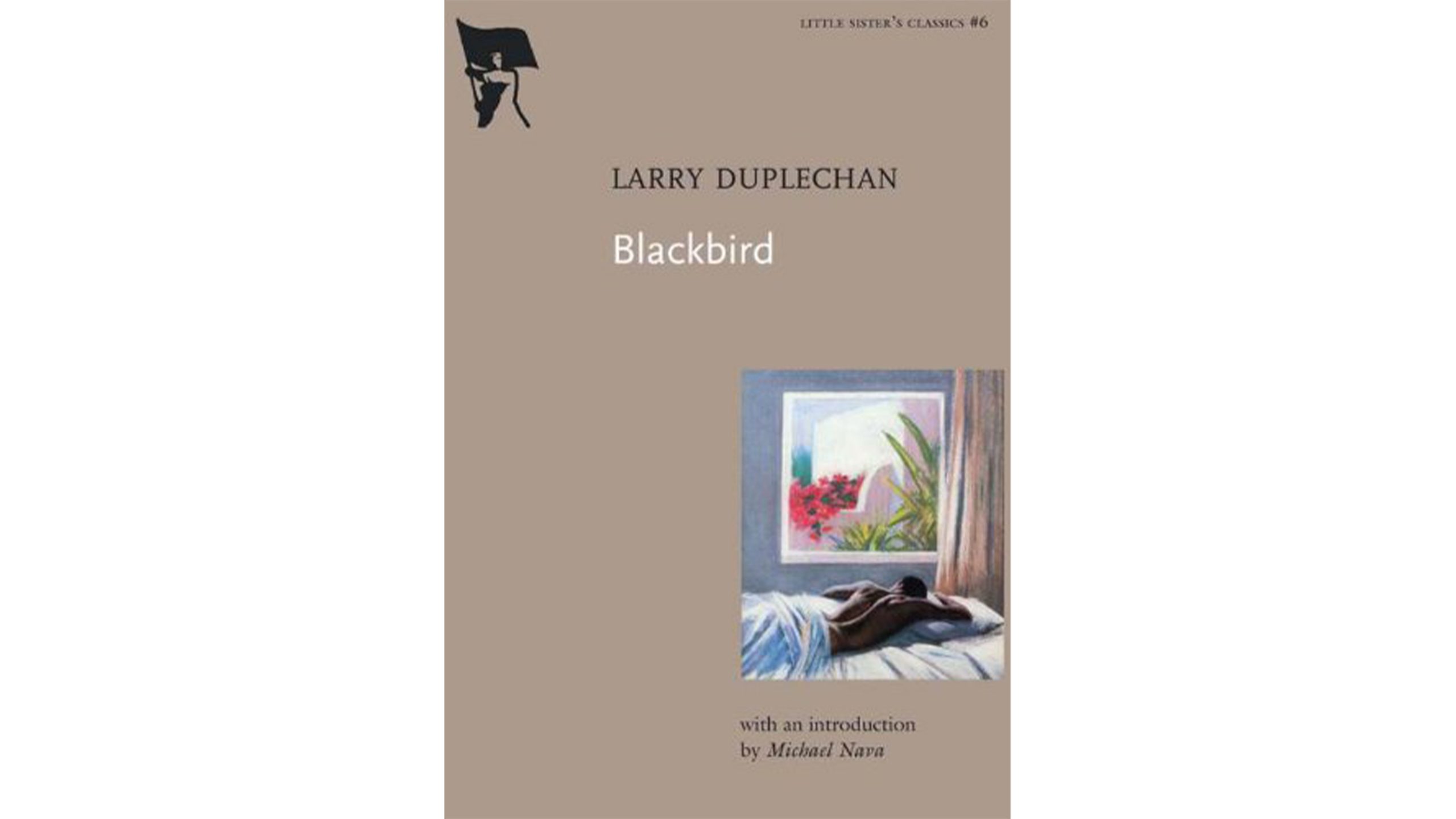 Blackbird (Book)
How many novels are about a Black, gay theater queen growing up in the 70s? Blackbird almost should be retitled Unicorn since its hero, Johnnie Ray Rousseau is unique and rare: a confident and most of all, joyful gay teen. Johnnie's tale is the polar opposite of usual tortured coming-of-age stories like The Catcher in the Rye and Rebel Without A Cause. This is not to say that Johnnie doesn't have his problems. He's in the closet. His mother is deeply religious. He's one of the few black students in a small California town. AND he'll never get cast as lead in the school play because of his race–even though he's the most talented. But Johnnie approaches his struggles with sassiness, humor, and strength of spirit. Author Larry Duplechan has created the perfect hero to get me through quarantine: someone who looks toward the future and refuses to let the bullshit get him down.
– Chiedu Egbuniwe, One Institute Board Member
Image credits:
(1) Artwork created by @artqueerhabibi, posted on Instagram on February 10, 2019. (2) Poster for Circus of Books, design by Canyon Design Group. (3) Book cover for are you listening by tillie walden. (4) Photo courtesy of Wicker Paradise Blog. (5) Zine excerpt from page 28, the Brothers Sick project, by EZRA AND NOAH BENUS. (6) Photo courtesy of Nick Bihr. (7) Book cover of Blackbird by Larry Duplechan.