Issue 3 – How We Stay Well – April 2, 2020
After the launch of our #Queerantine web portal, we received loving attention and engagement including a shoutout from the Queen of Disco, Gloria Gaynor, as well as our friends at LA Weekly, LA History, the Hammer Museum, and Netflix. In Issue 3, we have our first food-related recommendation and a guest contribution from ONE Archives Foundation Board Secretary Jacky Guerrero.
We thank you for all your support so far and invite you to join us and share your own favorites using the hashtag #Queerantine.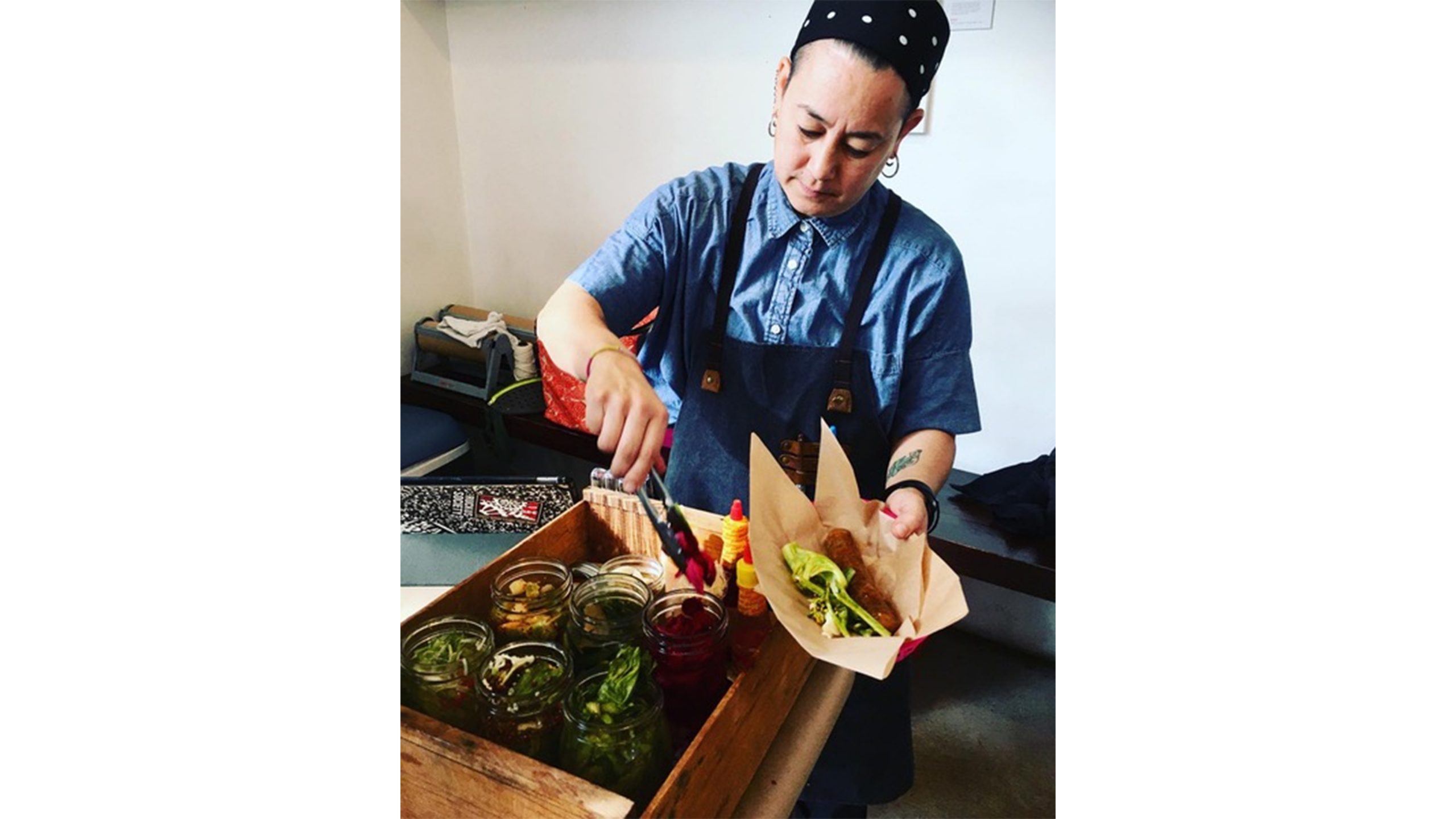 Pork My Buns XXXX | Erin O'Brien on Cooking With Pride
Who's not interested in a video called "Pork My Buns XXXX?" But seriously, I love this video featuring Genevieve Erin O'Brien, a queer and mixed-race performance artist of Vietnamese and Irish-American descent. They are a storyteller and chef whose works have been supported by the Smithsonian Asian Pacific American Center, the US State Department, a Fulbright Scholarship, and the City of Los Angeles Department of Cultural Affairs. Their work sits at a truly fantastic intersection of performance and delicious food. Tune in as they grind up sausages and talk gender identity and subverting stereotypes. It's not to be missed!
– Nateene Diu, Exhibitions and Gallery Administrator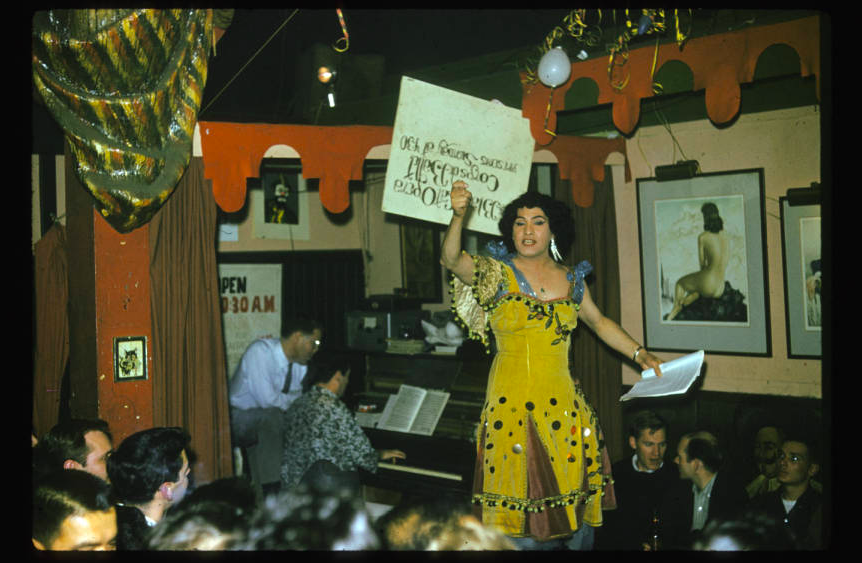 Digital Transgender Archive
I LIVE for the sense of empowerment and agency that sparks in me when I engage with queer archives.
One of my favorite places to visit is the Digital Transgender Archive (DTA) because it feeds my curiosity for queer histories AND facilitates easy archival exploration. The DTA is phenomenal for countless reasons, but I personally love it so much because it's a unifying singular search engine for international trans history materials, providing easier access to content that may be otherwise challenging to locate. It is also very user-friendly, with a "How Do I Get Started?" guide on its homepage that prioritizes the needs of different audiences: educators, researchers, allies, or curious historians in the making!
– Erik Adamian, Associate Director of Education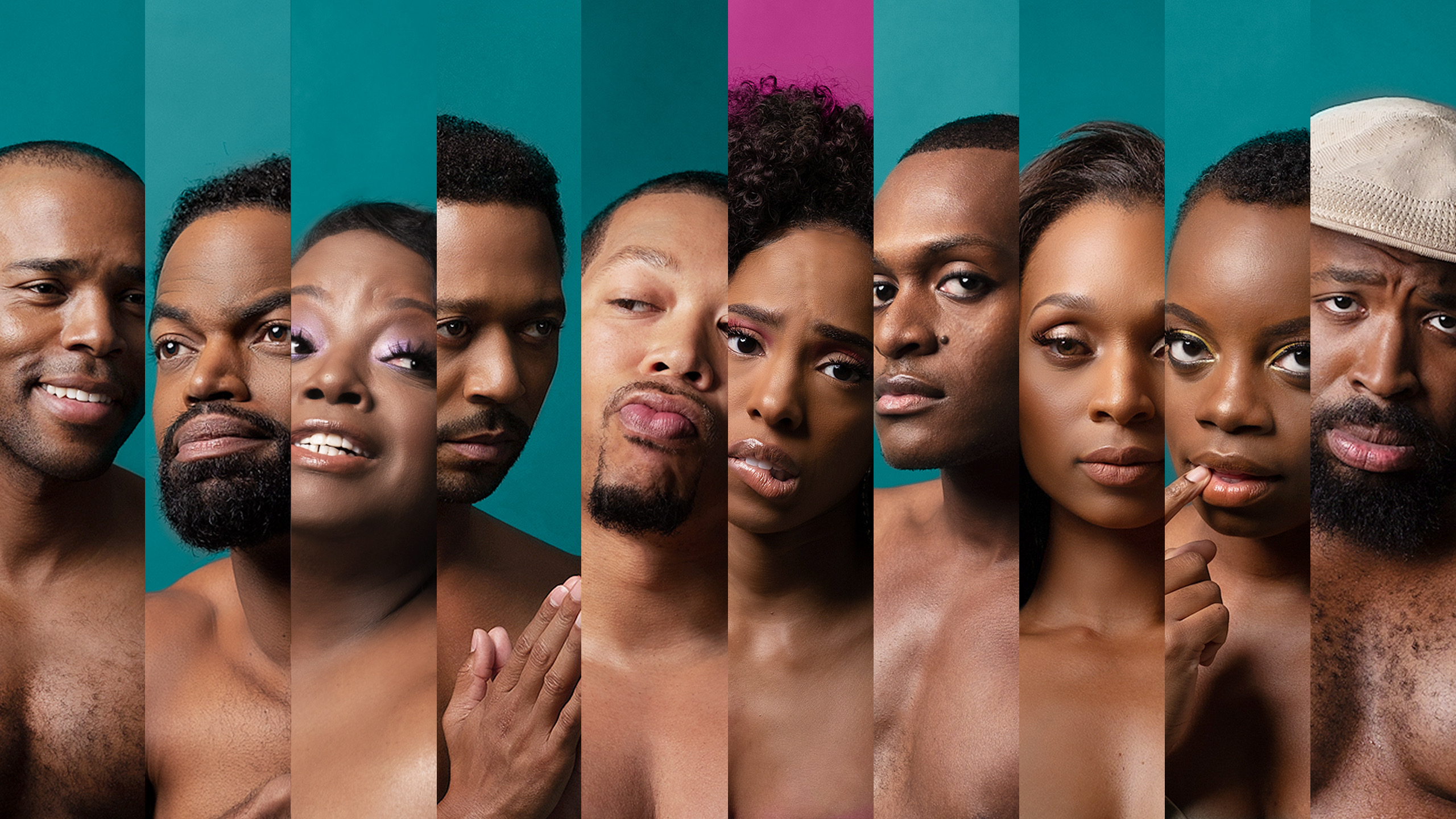 POZ ROZ
POZ ROZ is a digital comedy series that explores the life of 20-something-year-old Rozzlyn Mayweather after the discovery of her HIV+ status. This show unveils the complexity of how a single individual's status can affect her relationships with her friends, family, and community. With clever dialogs, humor, and a millennial sensibility, the web series centers the contemporary black community's experience of HIV, a perspective of the HIV and AIDS story that is still uncommon in mainstream media.
As a part of the public programming related to our exhibition Metanoia: Transformation through AIDS Archives and Activism (previously on view at the ONE Gallery, West Hollywood until the COVID-19 mandated closures), the One Institute co-presented a public screening of POZ ROZ with STORIES: The AIDS Monument. Over 125 individuals came out on a Tuesday evening to celebrate and support this cultural production. Following the screening, Tony-Award winner Sheryl Lee Ralph moderated a dynamic panel featuring POZ ROZ cast member Chauntae Pink, creator/director Carlton Jordan, and activists Porchia Dees and Lynnea Lawson, showering the audience with their love and wisdom. The web series and video documentation of the panel discussion is available below.
Available on Youtube, the web series consists of 13 episodes, each 12-15 minutes long. While preparing for the screening, I repeatedly watched episode 1–3. Each viewing makes me laugh at the jokes, feel the aches, and enjoy the series even more.
– Umi Hsu, Director of Content Strategy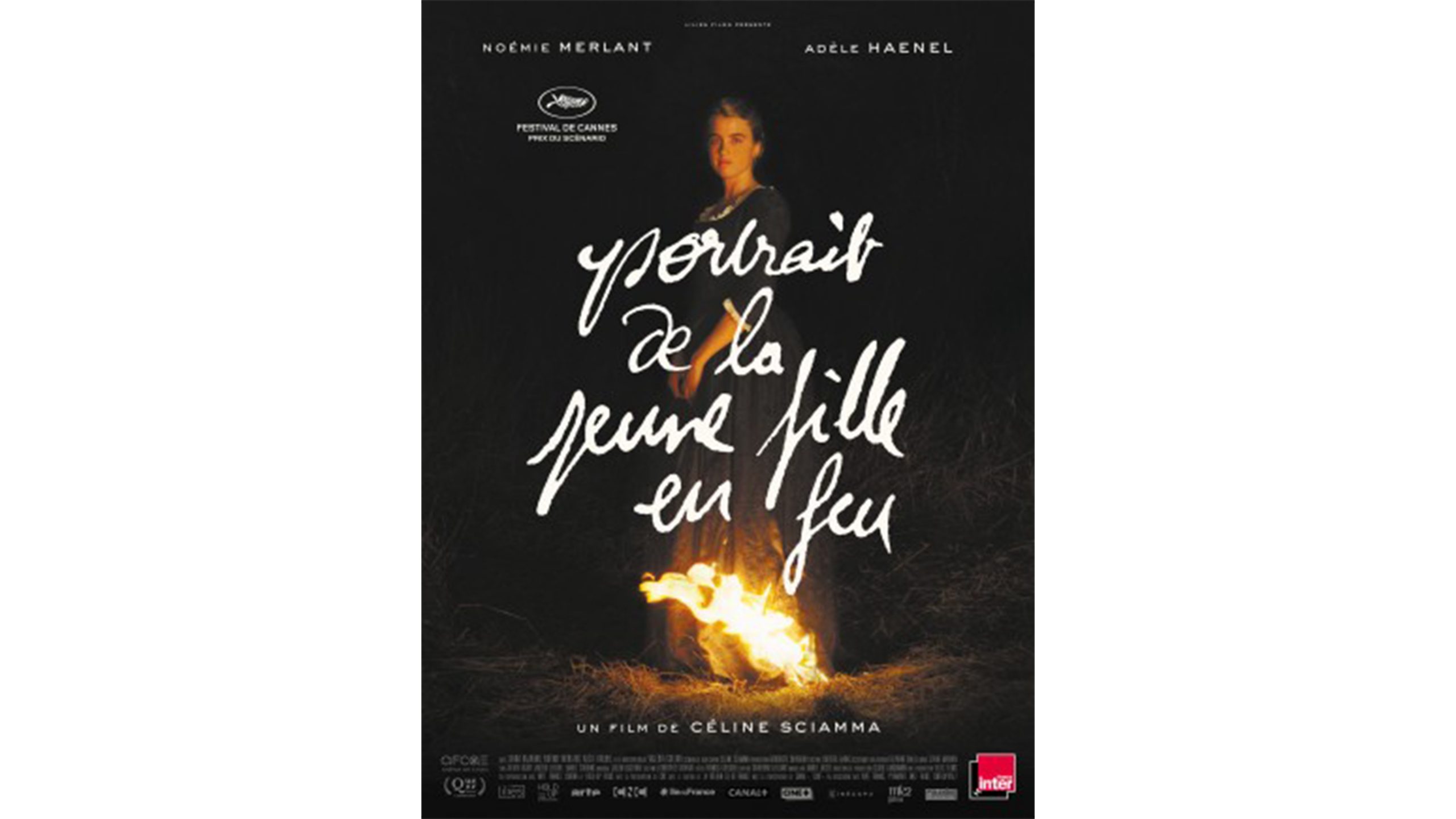 Portrait of a Lady on Fire
This movie speaks to my heart in more ways than I could possibly express with words. Set in 18th century France, this historical drama film tells the story about a forbidden affair between two women. Marianne is commissioned to paint a portrait of a young aristocratic woman, Héloïse, for the purpose of betrothing her to a Milanese nobleman. The fiercely independent Héloïse refuses to sit for the painting, so Marianne must pretend to be a hired companion, and complete the portrait in secret, from memory. The two women develop feelings for each other, even as they know their time together is drawing to a close.
All I can say is how grateful I am to all the queer/gay rights pioneers who pushed and never gave up. I hope to continue that progress so that queer women from around the world don't have to make the sacrifices that Héloïse and Marianne had to make.
– Jacky Guerrero, Board Member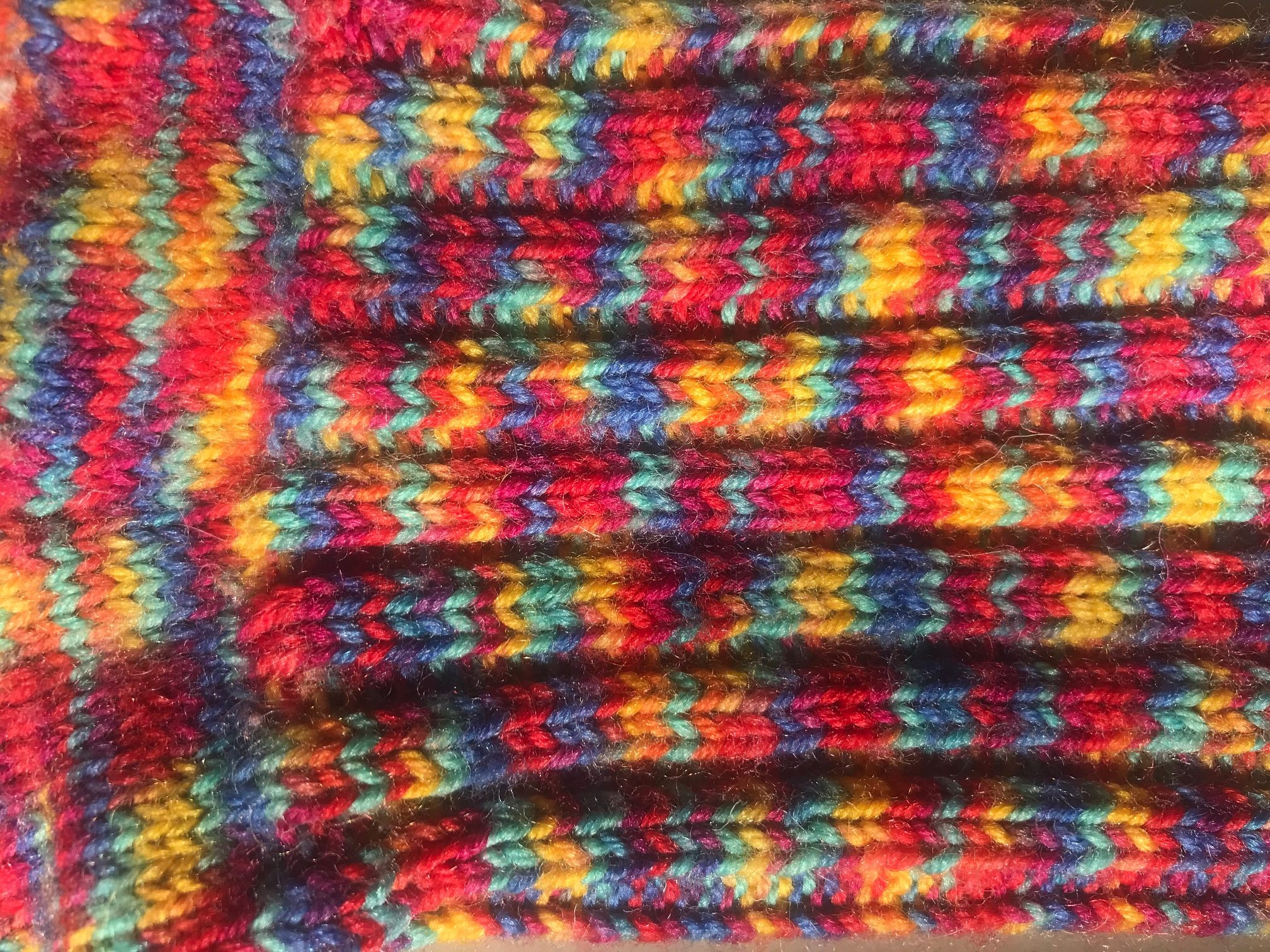 Knitting
For most of my teens and twenties, I was an avid knitter, churning out dozens of socks, hats, mittens, scarves, and even a few sweaters annually. When I relocated from New York to Los Angeles nearly eight years ago, the clicking of my needles silenced. Now I can't think of anything cozier than sitting on my couch, knitting along as I enjoy some of our #Queerantine recommendations.
One of my favorite sources of inspiration is Brooklyn Tweed (BT), a queer-owned yarn and pattern design company. I like them not only for their beautiful knitwear designs, but also because of their commitment to diversity, equity, and inclusion. BT's current Apart Together campaign not only gives you a discount on their (admittedly pricey) yarns, it also helps support local yarn stores. If you're just learning how to knit and purl, they've made 3 beginner-level patterns available for free and included helpful tutorials on the Resources page of their site.
– Jen Dawson, Director of Development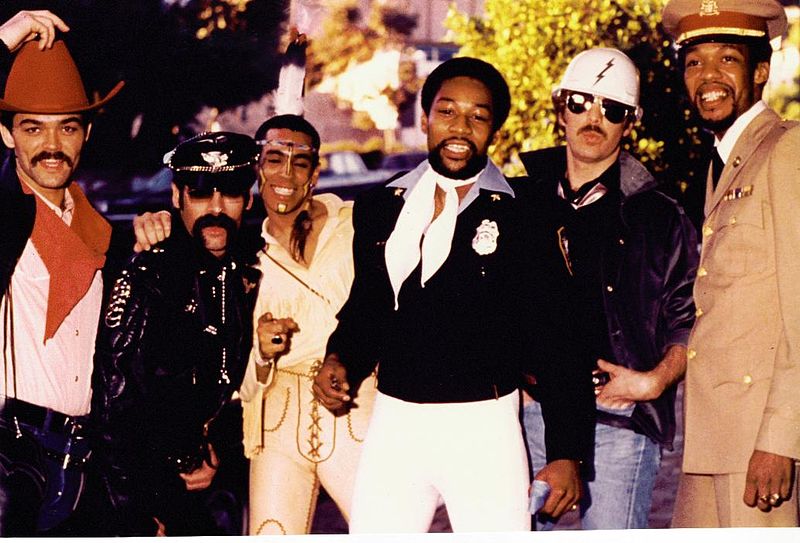 Village People
My #Queerantine submission this week is another disco moment! What's not to love about the Village People's "Y.M.C.A.," which has been added to the Library of Congress' National Recording Registry. The registry honors songs or albums that are at least ten years old at the time of their induction and are deemed "culturally, historically or aesthetically significant." Share some of your memories of dancing the night away to "Y.M.C.A" on social media using the hashtag #Queerantine!
ONE Archives at USC Libraries contains a subject file on the Village People, and for you audiophiles, there are albums on cassettes and vinyl records!
– Jennifer C. Gregg, Executive Director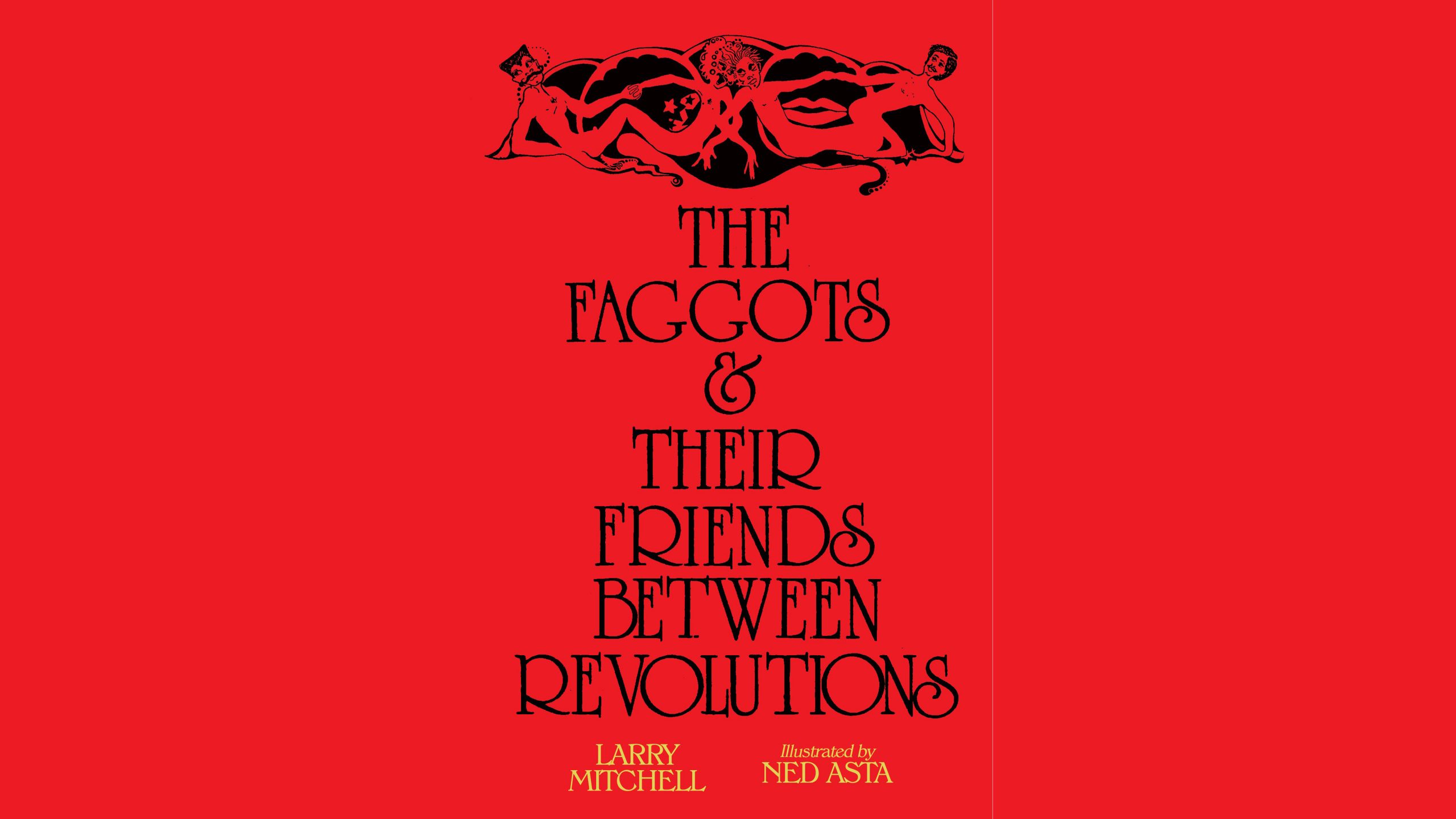 The Faggots & Their Friends Between Revolutions
I have a tendency to purchase books and rather than settling down to read them, I keep growing my at-home library! Now that I have a little more time in my schedule, I have promised myself that I will ~actually~ read! I'm currently in the middle of The Faggots & Their Friends Between Revolutions, which was written by Larry Mitchell and illustrated by Ned Asta in 1977. The book was reissued in 2019 with a preface written by Tourmaline and an introduction by Morgan Bassichis. So far, I've found myself either laughing, crying, or dreaming with each page I turn. This liberating, anti-assimilationist text is irreverent, fun, and visionary, and just what we need during this tumultuous time!
A copy of this book resides in ONE Archives at USC Libraries, which has one of the largest collection of LGBTQ-related literature and non-fiction in the world.
– Nick Bihr, Education and Outreach Assistant
Image credits: (1) Meat My Friends brunch pop up at Found Coffee. Photo by Amy Lew. (2) Jose Sarria at Black Cat Bar, circa early 1960s. Harold L. Cal papers, ONE Archives at the USC Libraries. (3) Image courtesy of POZ ROZ. (4) Official film poster for Portrait of a Lady on Fire, 2019. Pyramide Films, copyright owner. (5) Work and image by Jen Dawson. (6) Original members of the disco group Village People, c. 1978. Created by Mario Casciano. (7) Cover for the Second edition of "The Faggots & Their Friends Between Revolutions" by Larry Mitchell, illustrated by Ned Asta, 2019. Nightboat Books, Publisher.